I think it happened when we watched "The Lord of the Rings" for the first time. We were blown away by this epic scenery and since then New Zealand was on our bucket list. We always dreamed about travelling there. February to March earlier this year we fulfilled our dream. You don't travel to New Zealand every other weekend. So we wanted to see it all 😉 The trip from Vienna to Christchurch took about 36 hours with stopovers in Dubai, Bankok and Sydney.
Our means of transportation was a Campervan from Escape Rentals. ETo be as close as possible
As we chosen Christchurch for the start of our journey our plane flew over the south island. We were blown away be that beautiful scenery. A very good start :).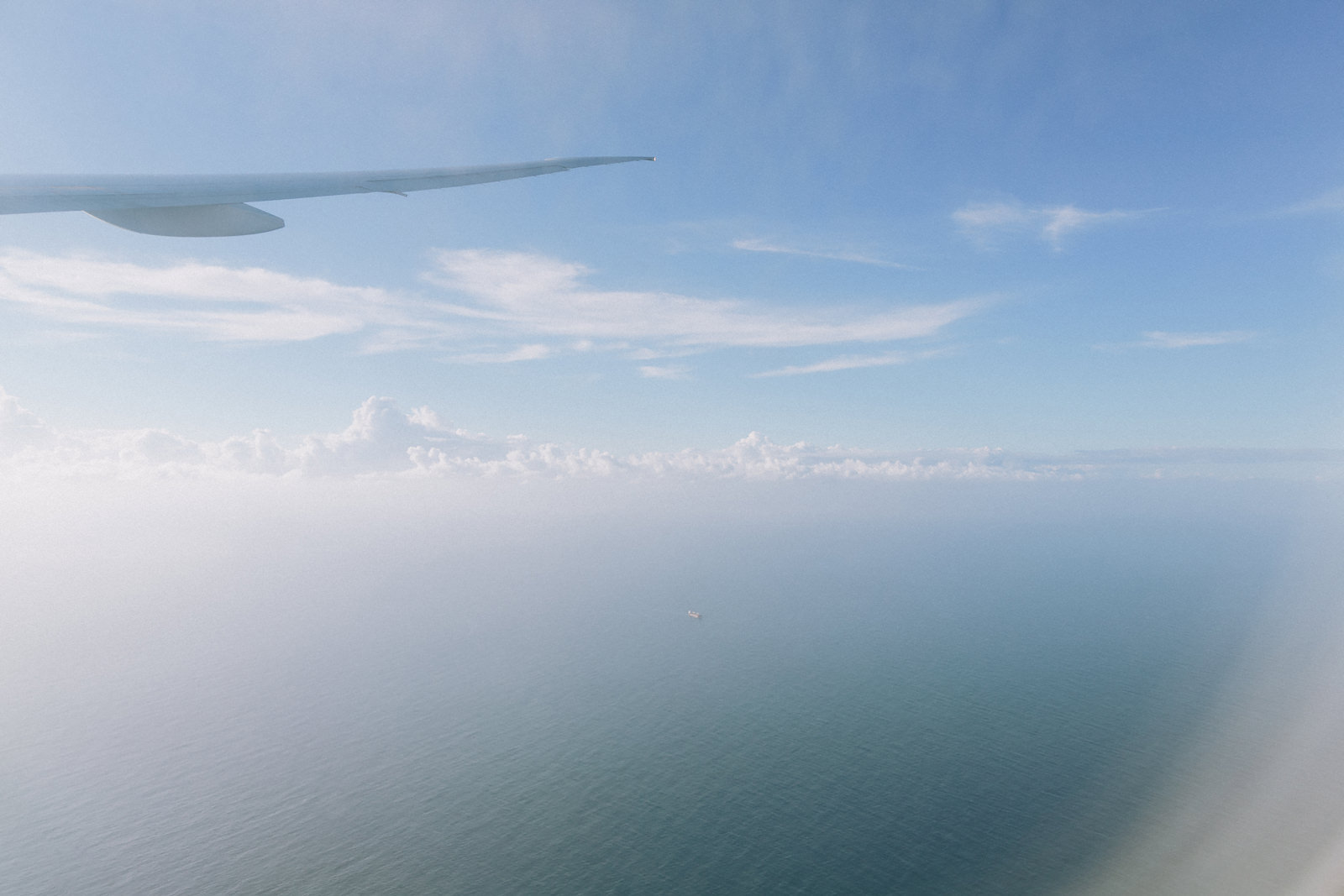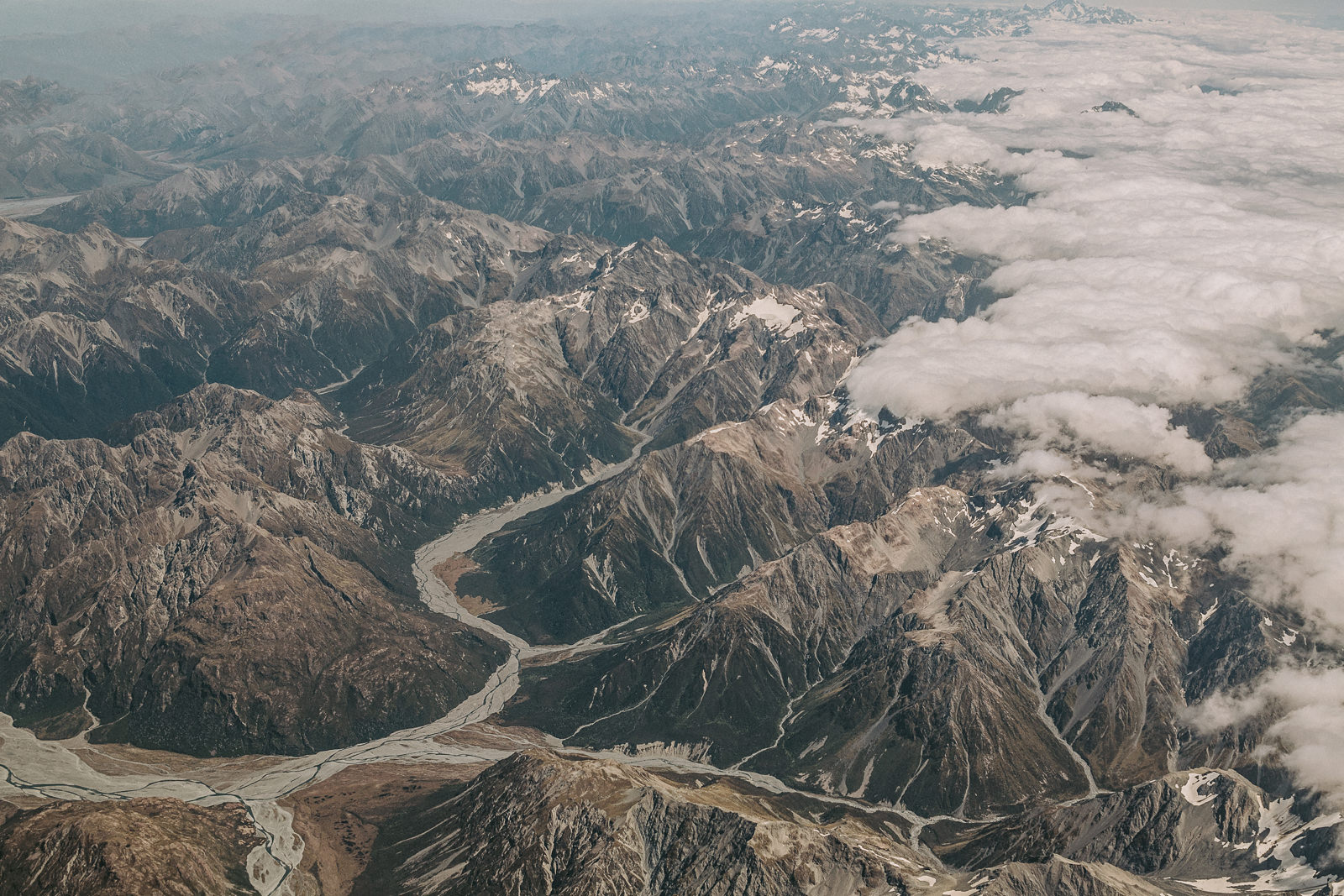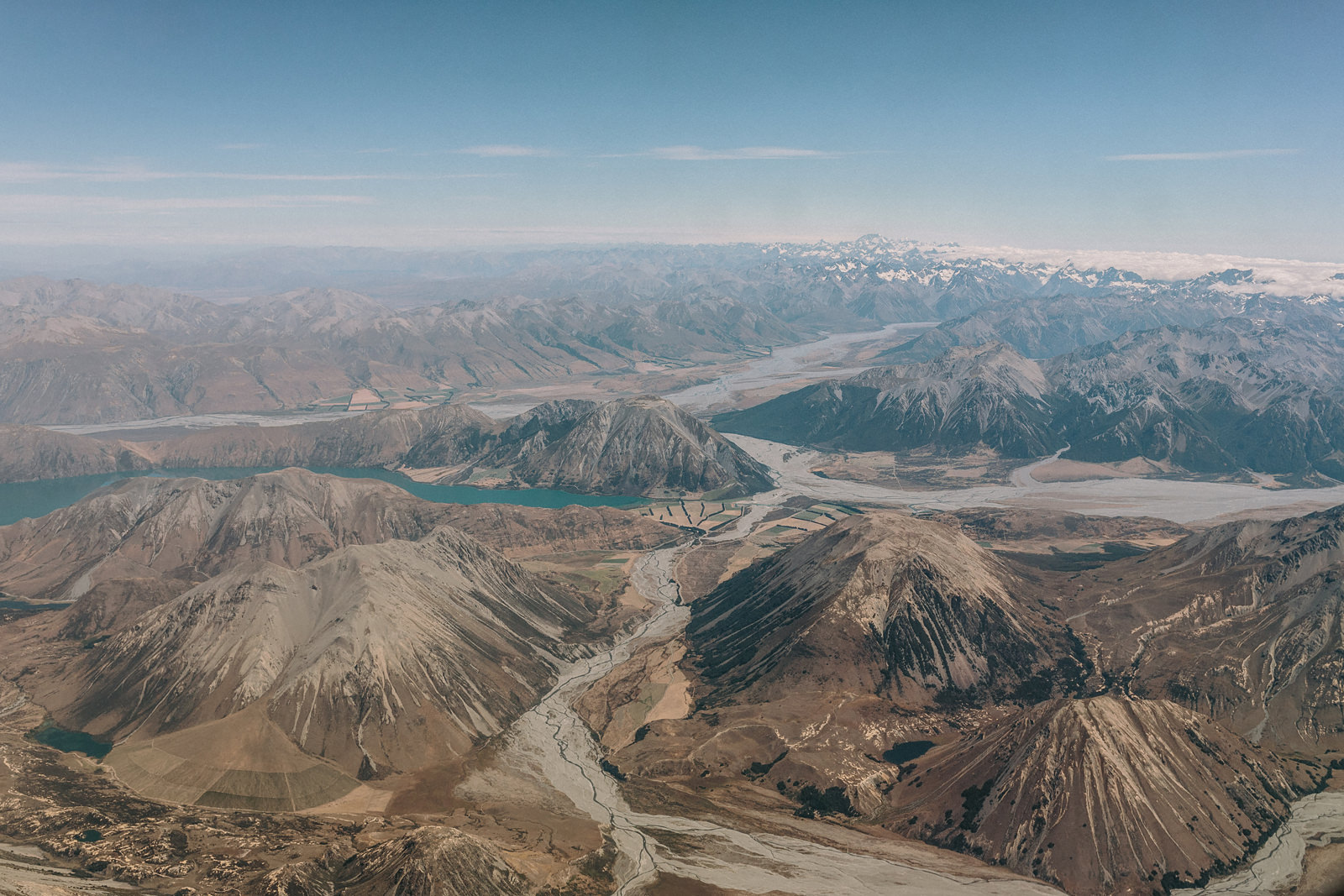 After a relaxing night in a hostel we picked up our cool campervan the next morning in Christchurch and took the road to beautiful Akaroa Harbour. We loved the view over the harbour. The color of the sea and of the hills are awesome.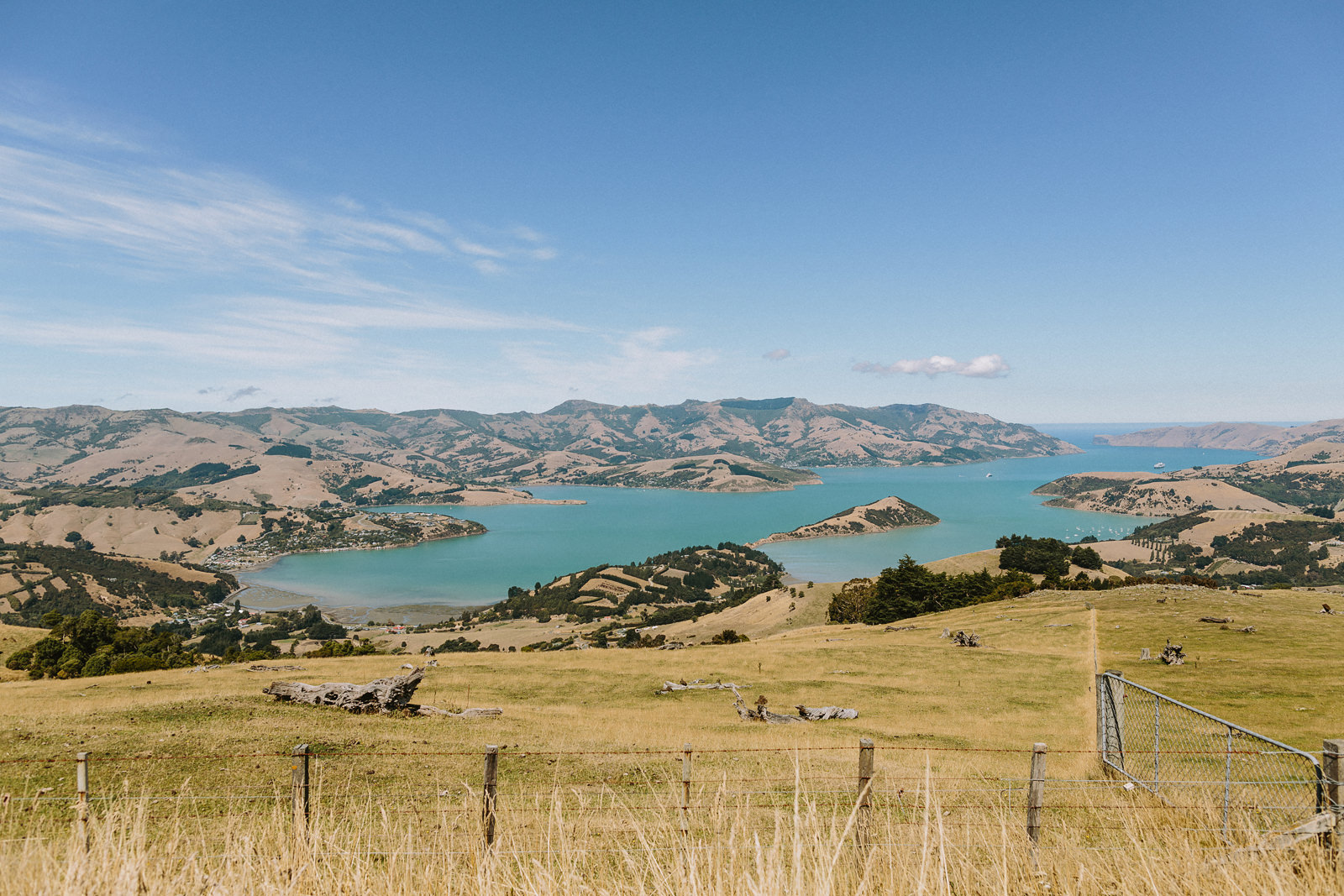 Thanks to Carmen & Ingo's advice we've chosen the great company Escape Rentals  for renting a vehicle. Through the whole time our car was reliable, we didn't have any troubles and we slept so good in it. For us comfortable enough. Although our vehicle looks small, we had plenty of room for us and our luggage. Couldn't imagine us going camping before. We loved the possibility to go to bed and wake up in the nature, the first and the last footsteps of the day are in grass, like that feeling a lot. Every day we could see the sunset, the sunrise not always ;). It's a great feeling living more within the nature.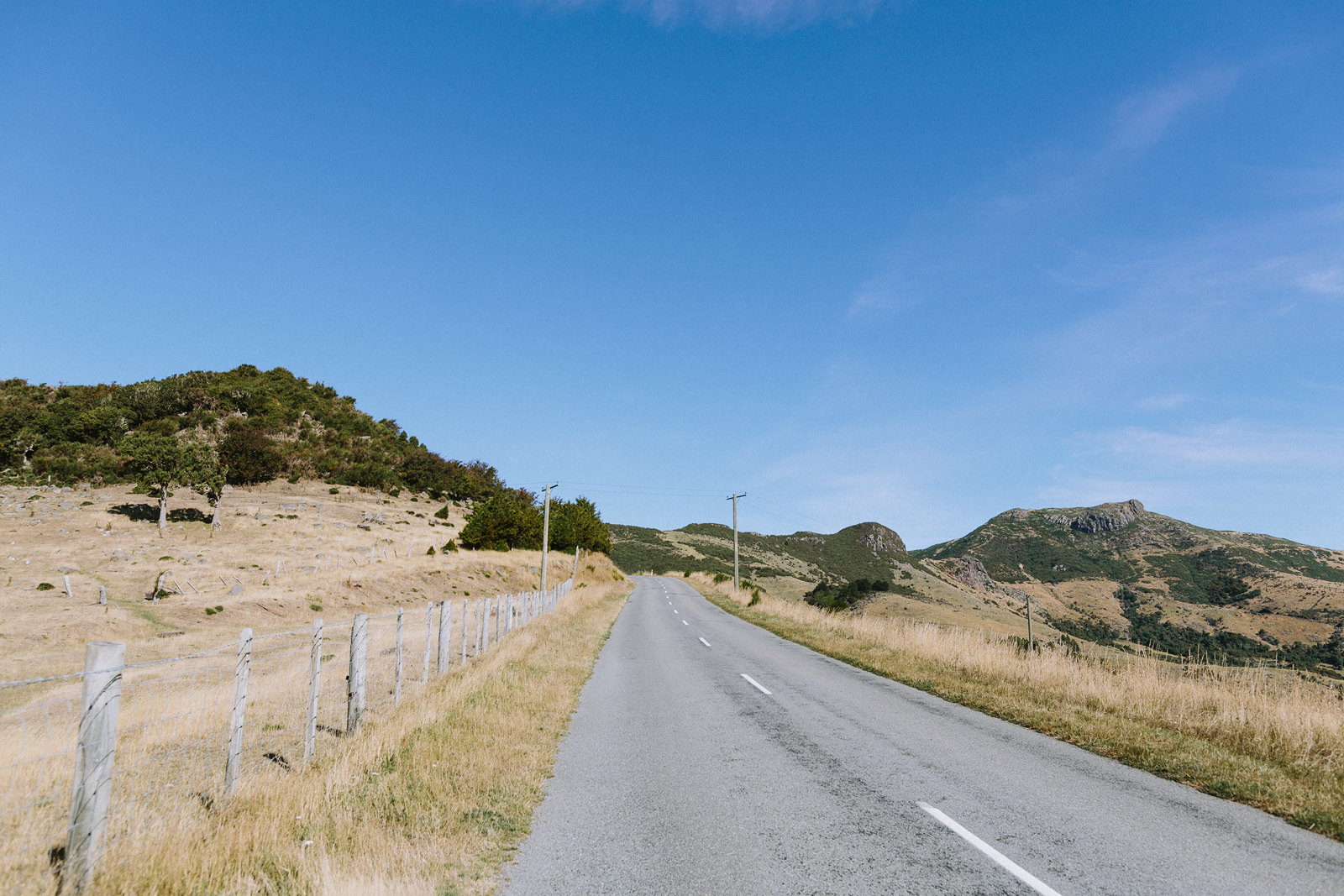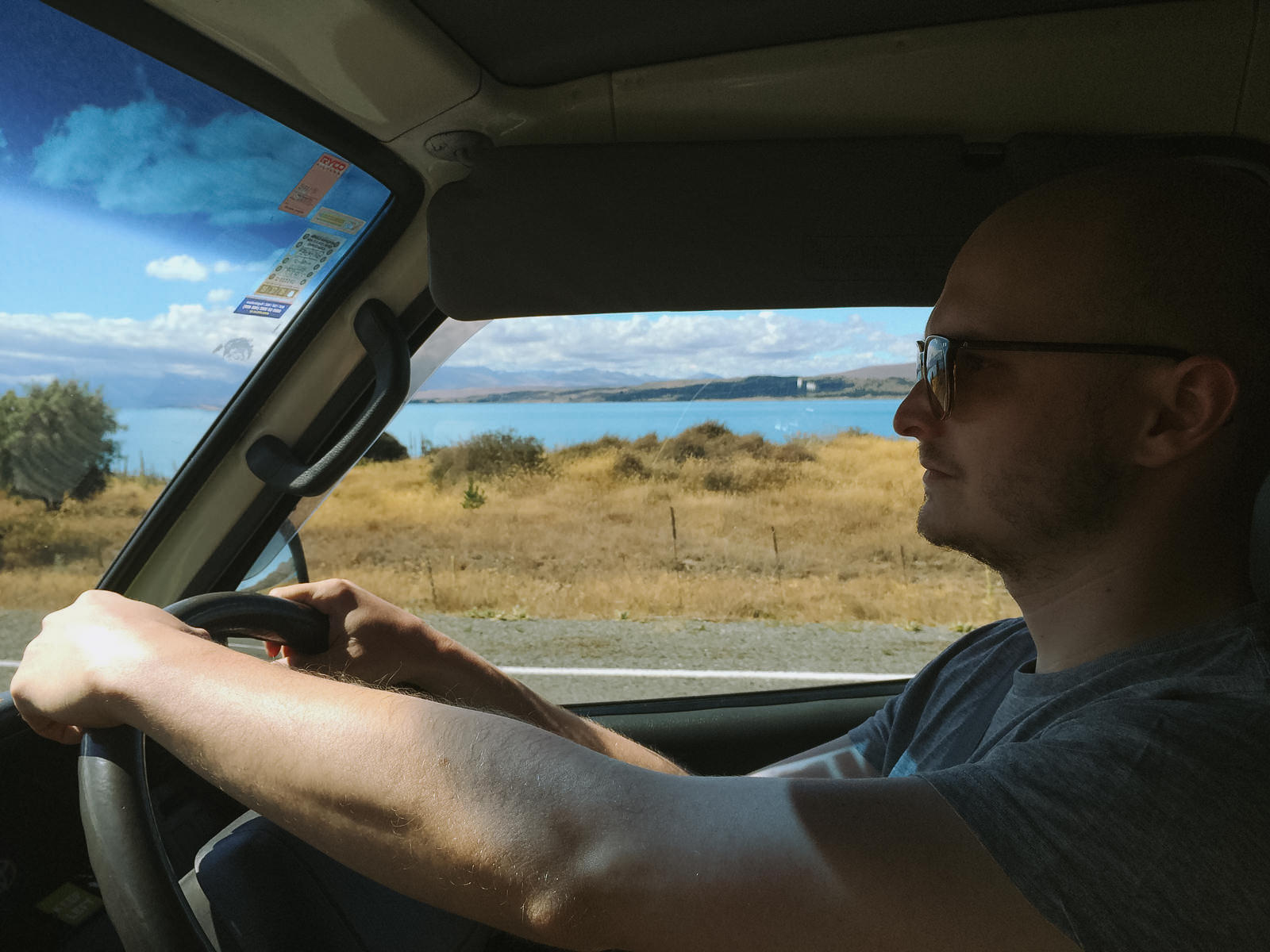 We spent some time in the sweet city Akaroa for having a picnic. Preferred to sit near the sea to escape the inrush of tourists.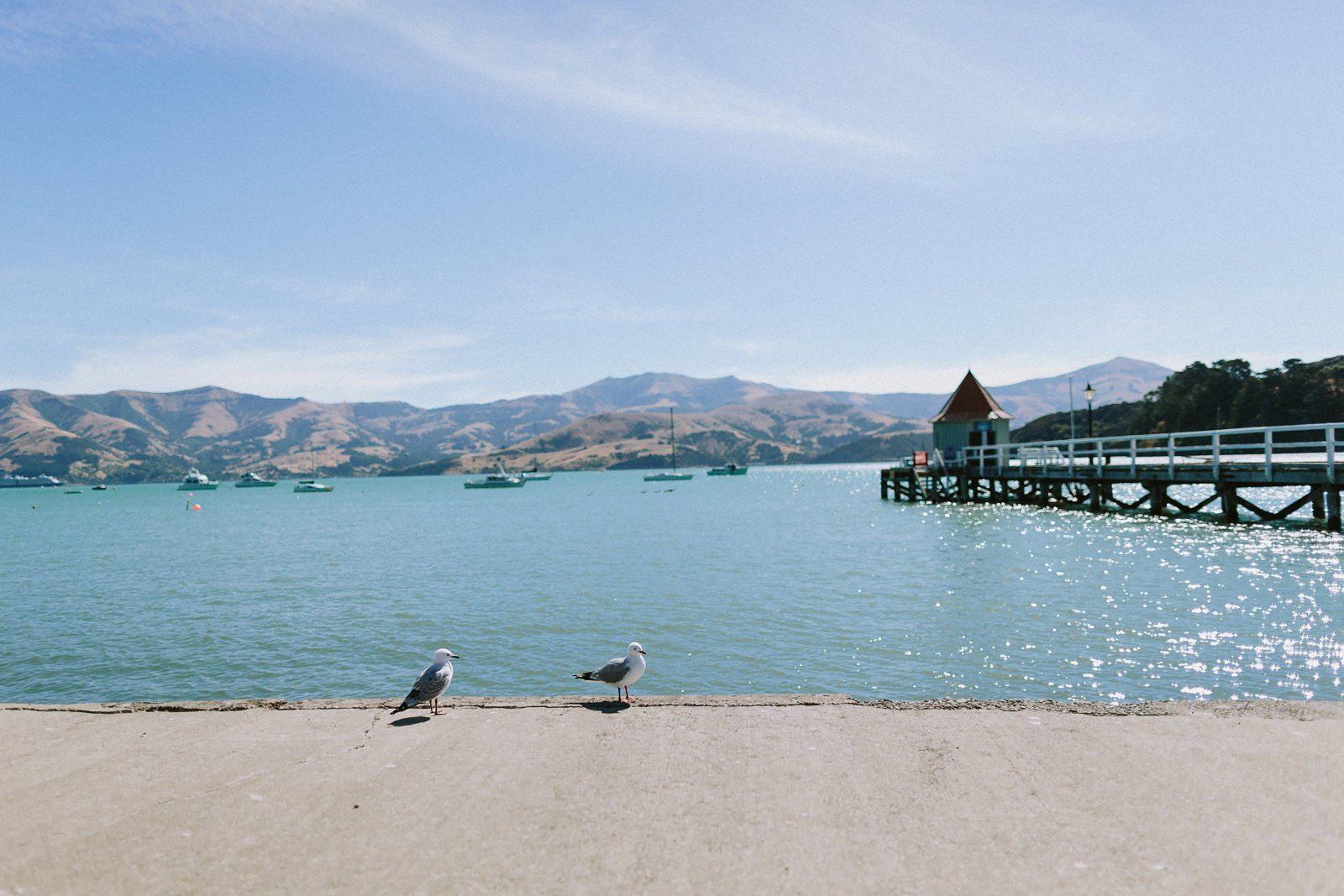 For the night we've found a lovely campground called 'Little River'. We loved it there. It was simple, Marcus (the owner) was so friendly – as almost all Kiwis are. There is a great and easy trail starting at the campground and leading to a plateau with a beautiful view over this area. We loved it there during the sunset.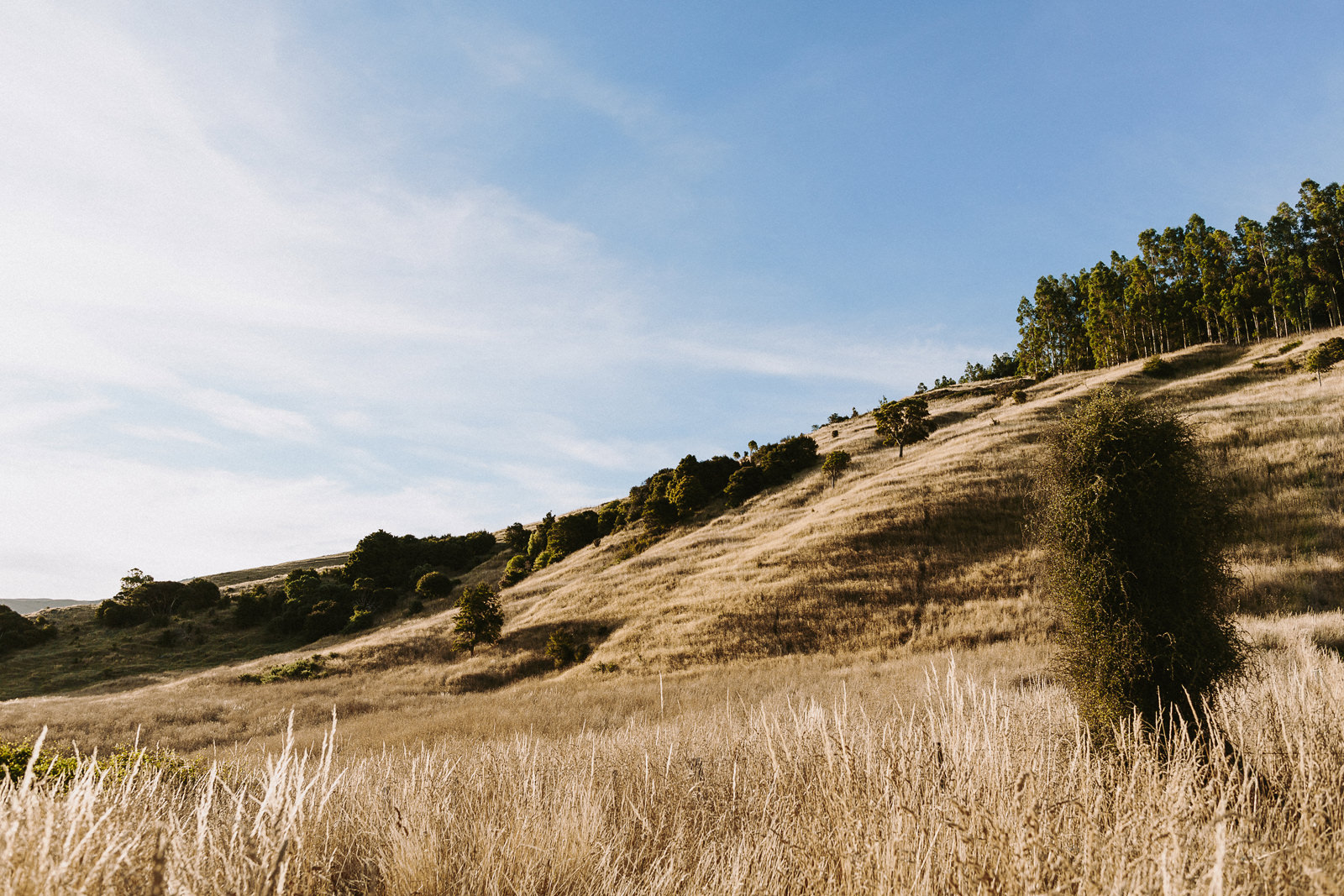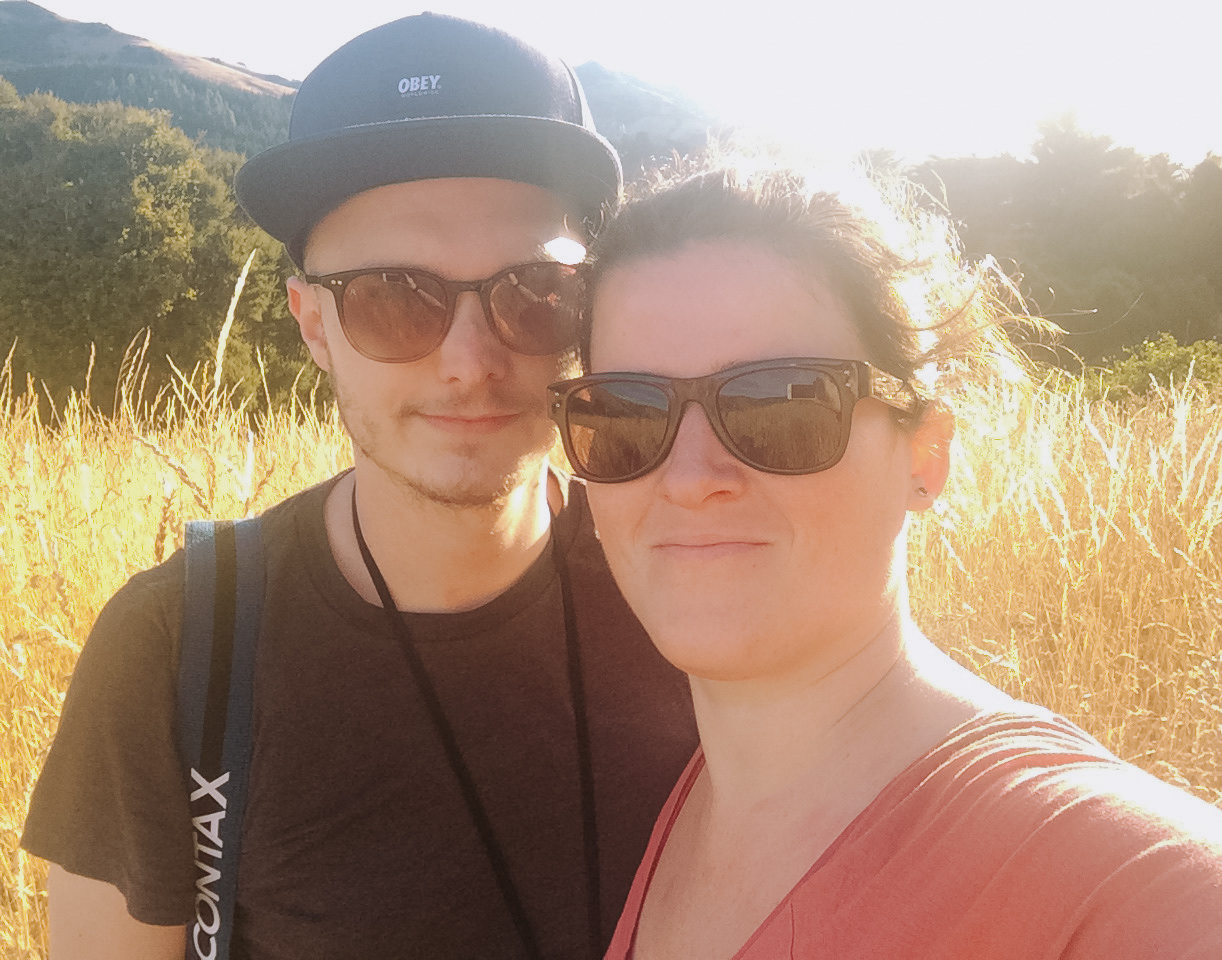 The next day we headed to Lake Tekapo. On our way we passed by stunning Rakaia River. The water is so turquois and we saw lots of people having fun on their speed boats. Really beautiful how the river meanders its way through the valley.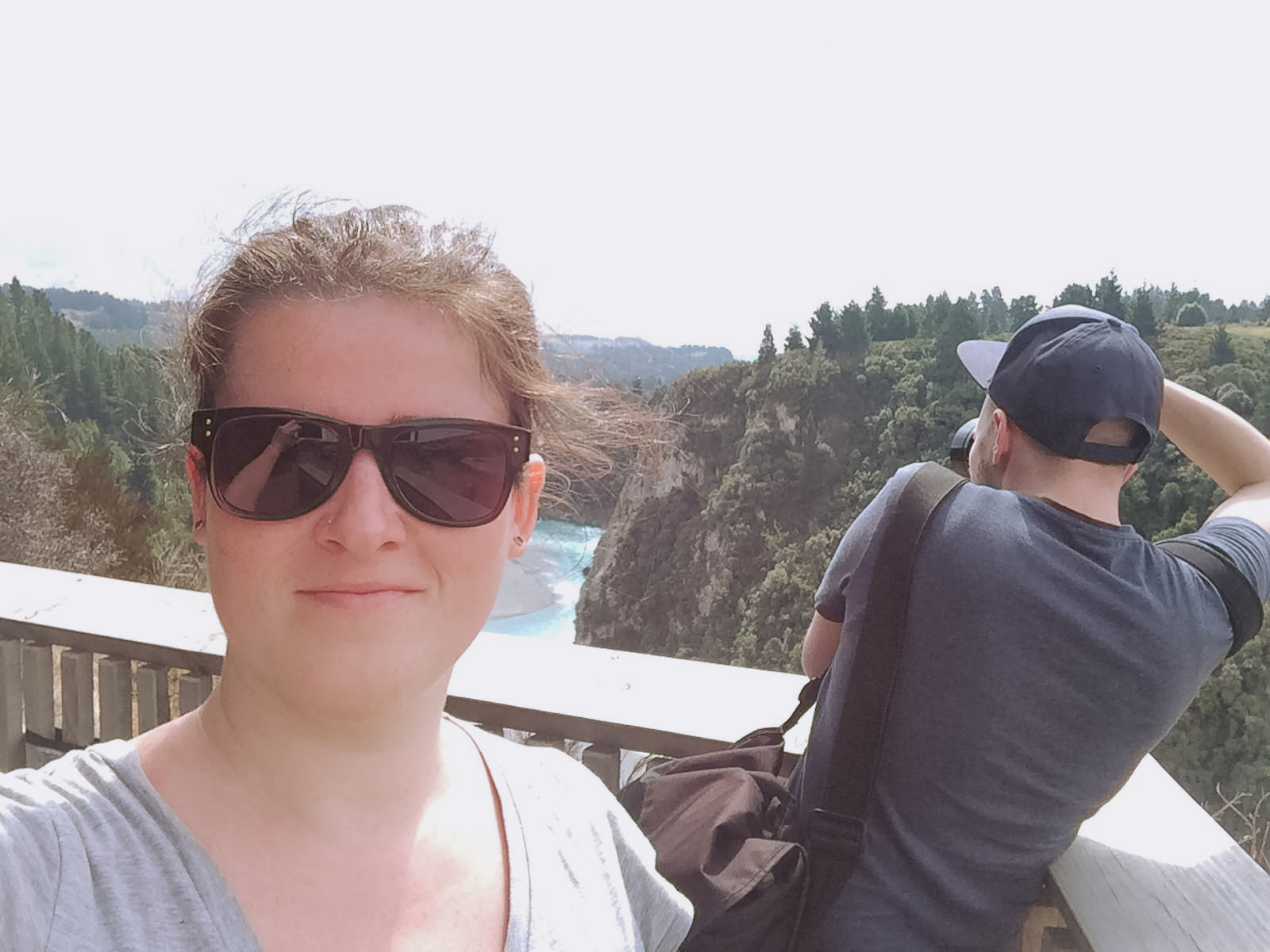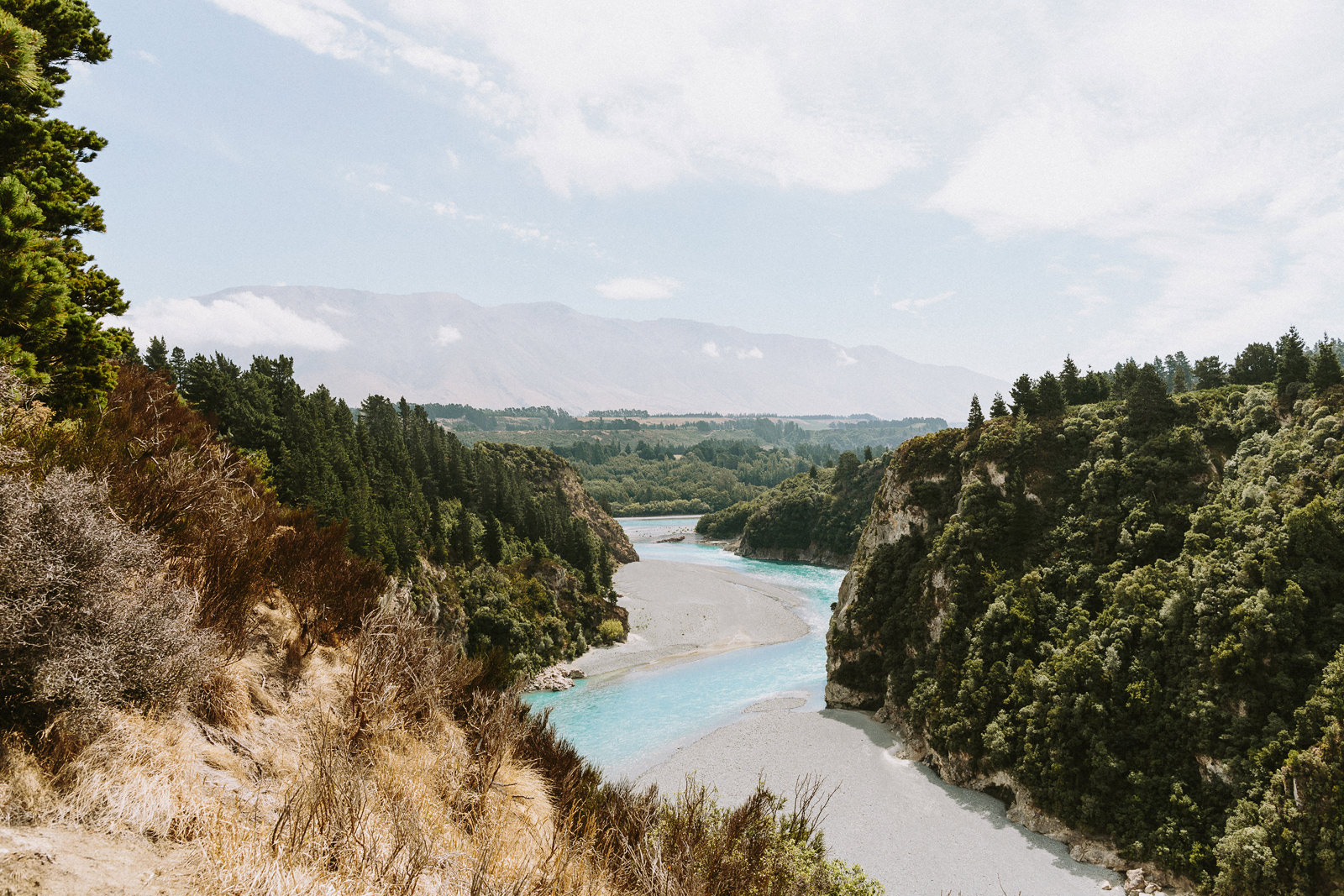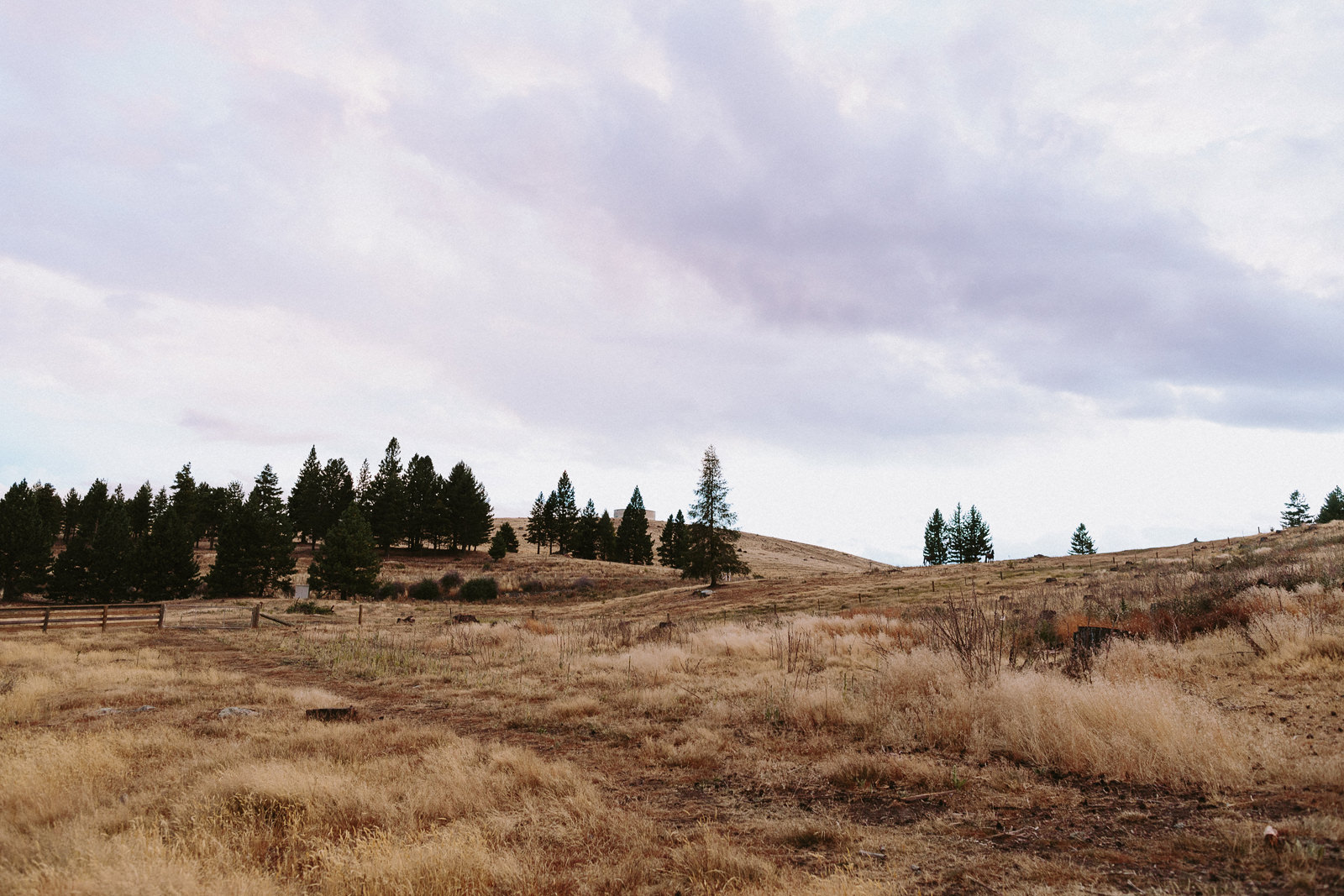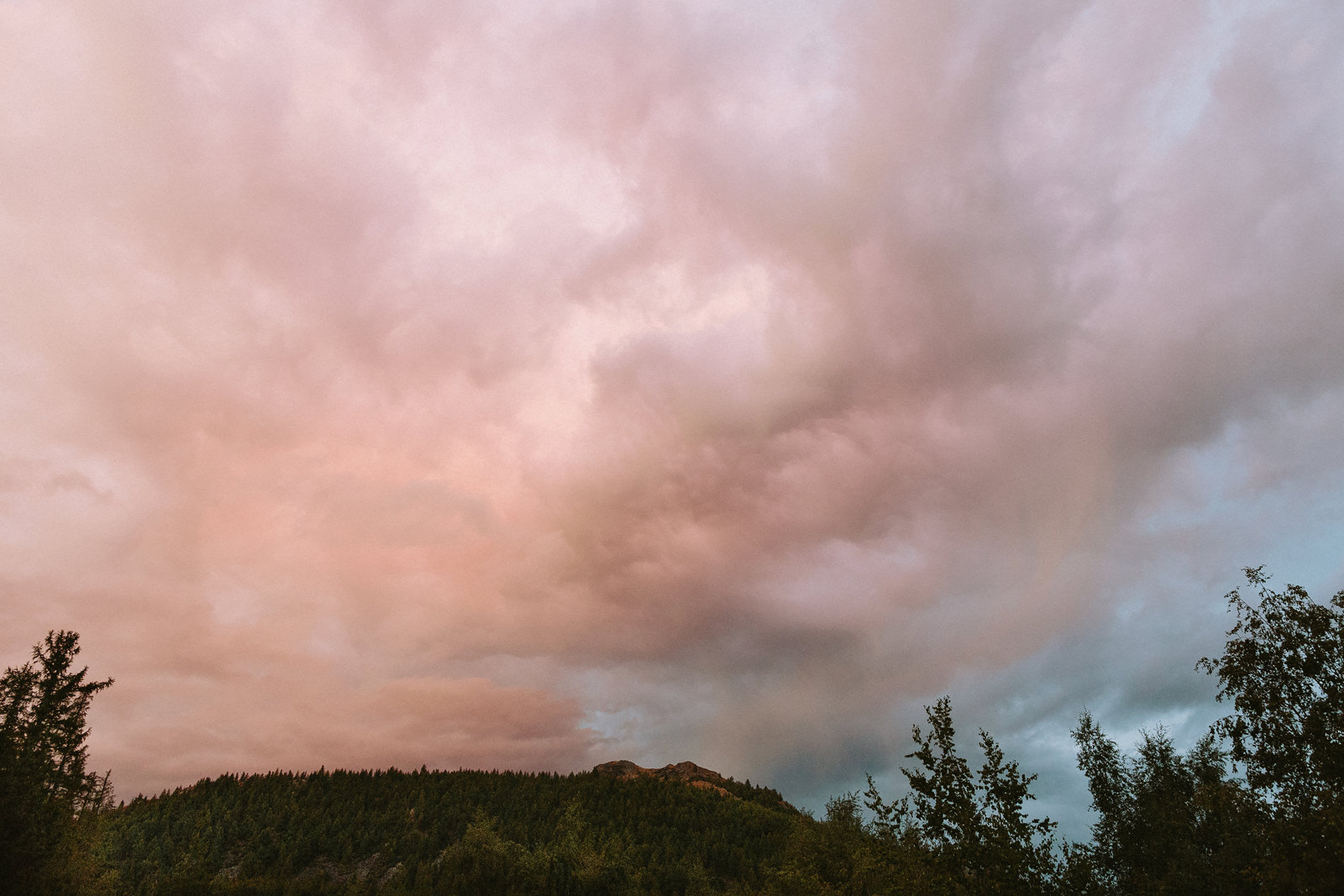 On the image below you can see Lake Tekapo. Sadly we had no starry night and could not see all the beautiful stars for which this area is famous for, but we had a great hike on Mount John the next day and the best view over this beautiful turquois lake.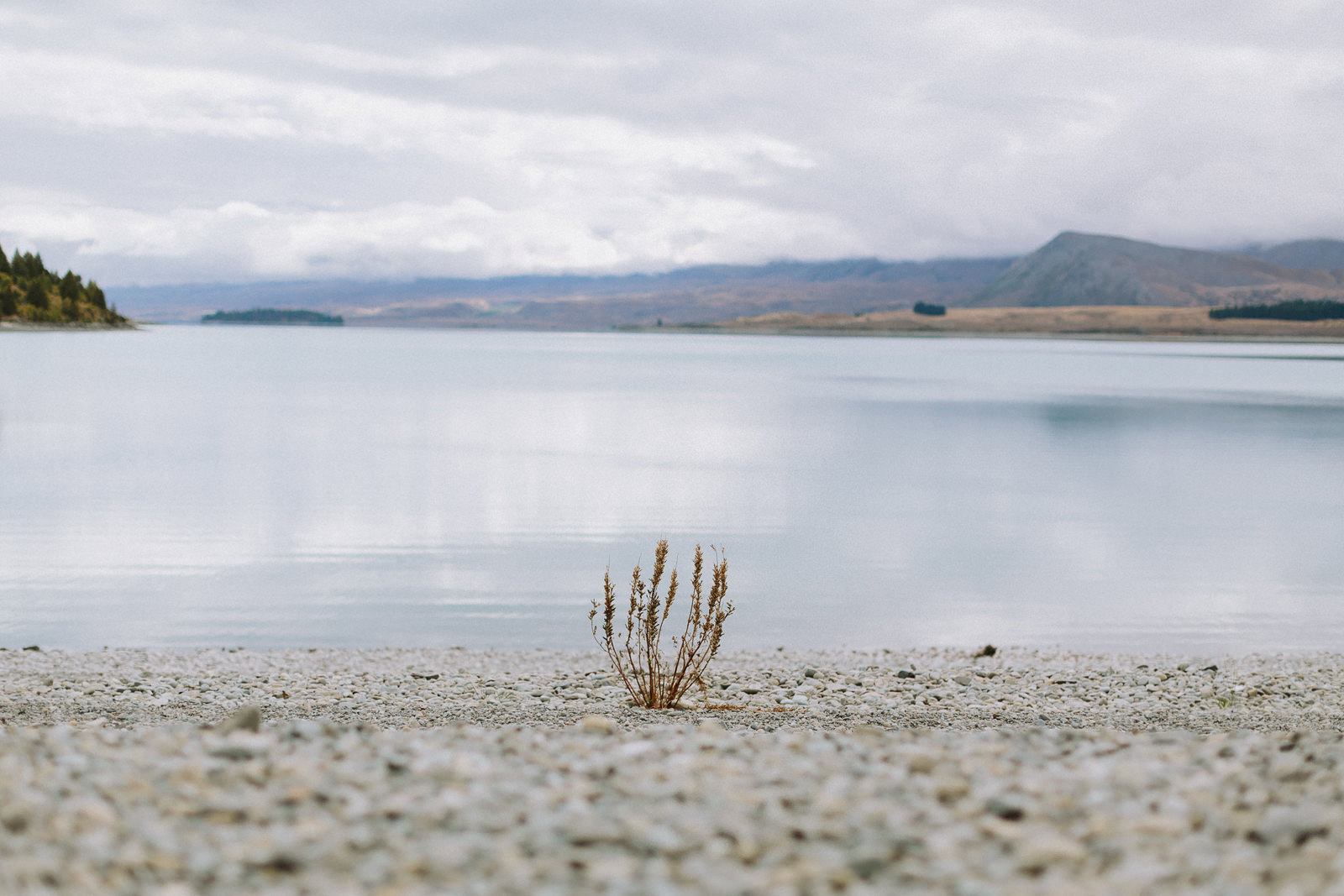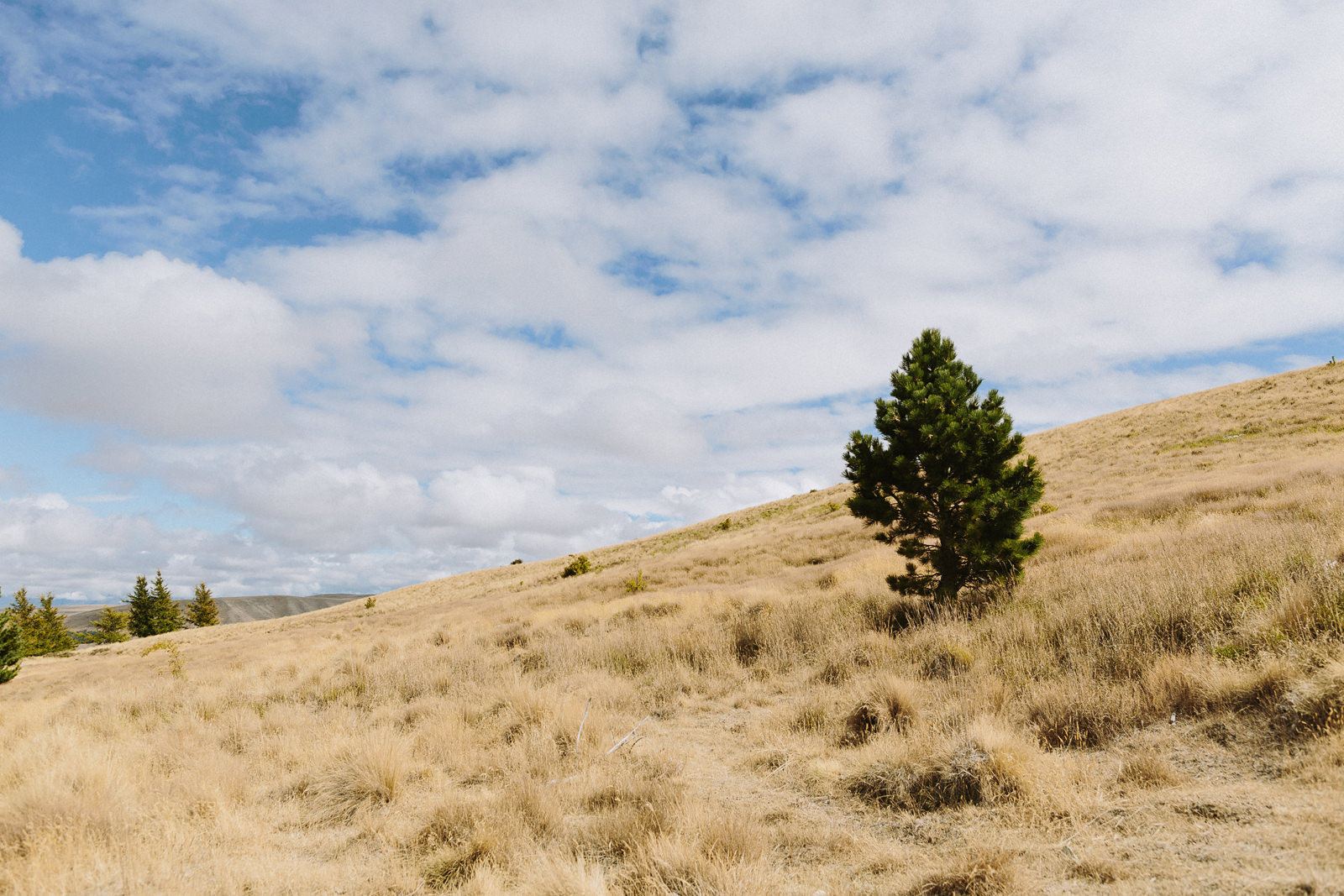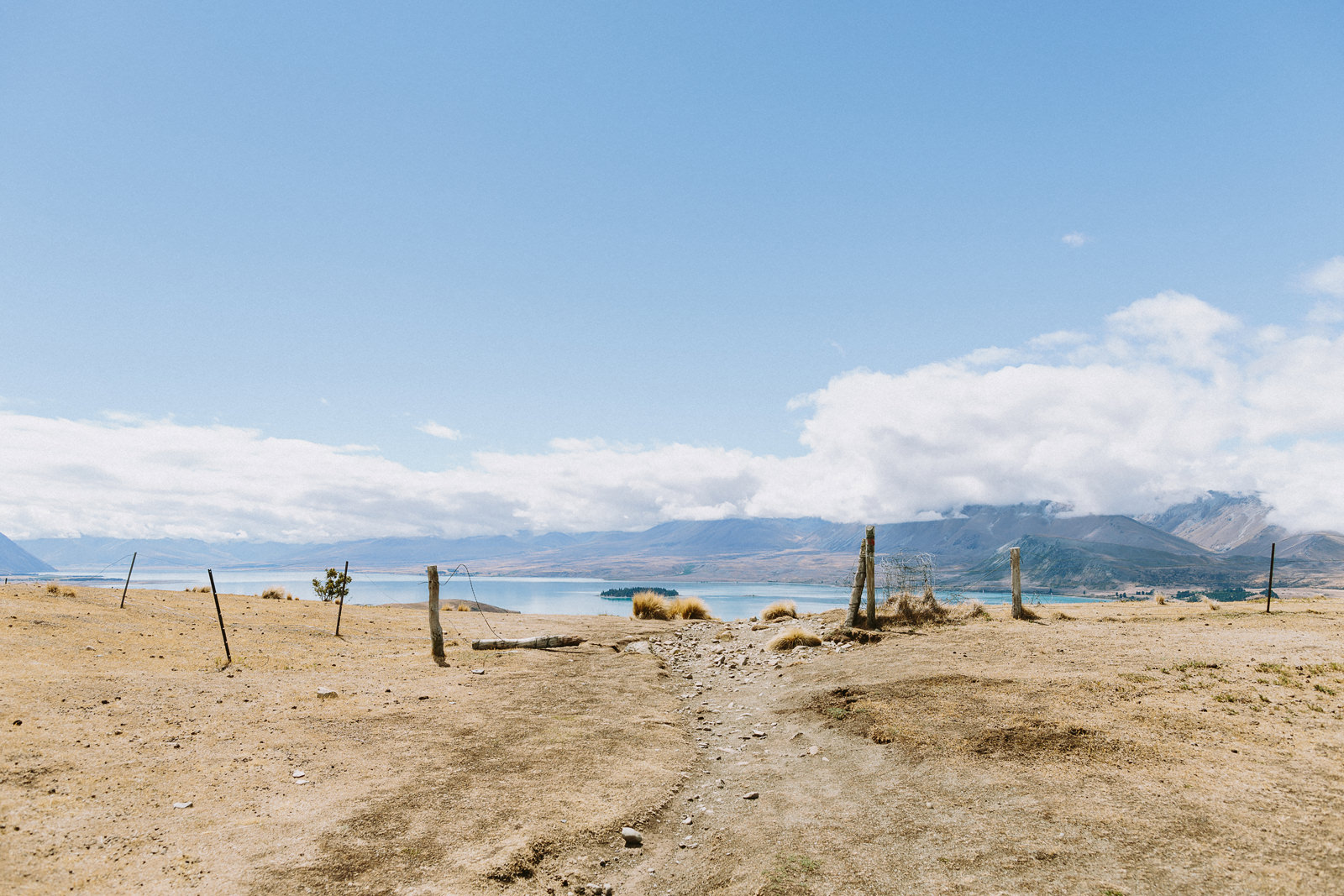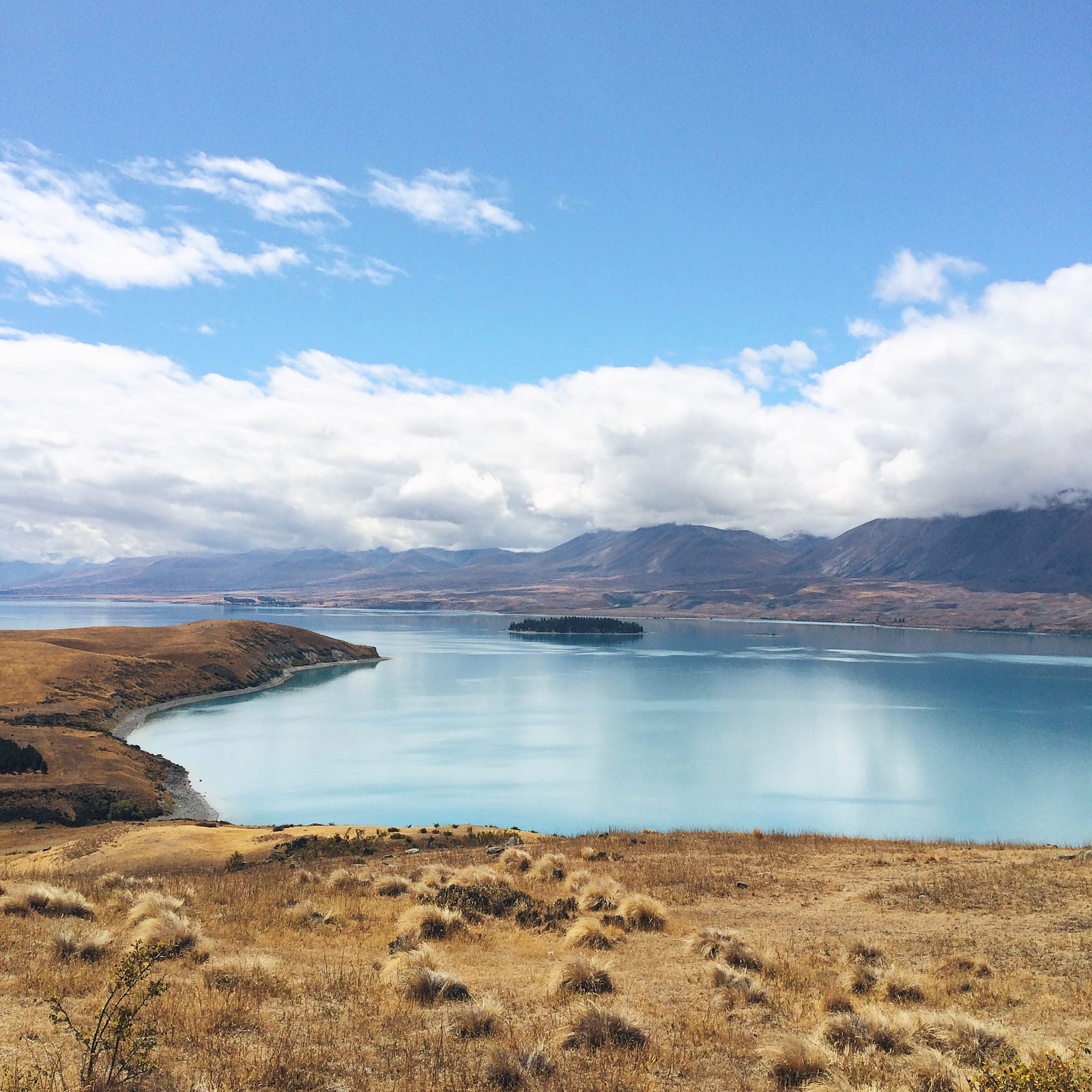 Later we headed to the Mount Cook Village. The road, the landscapes, and again a really beautiful lake called Lake Pukaki – without exaggerations mindblowing. It really was.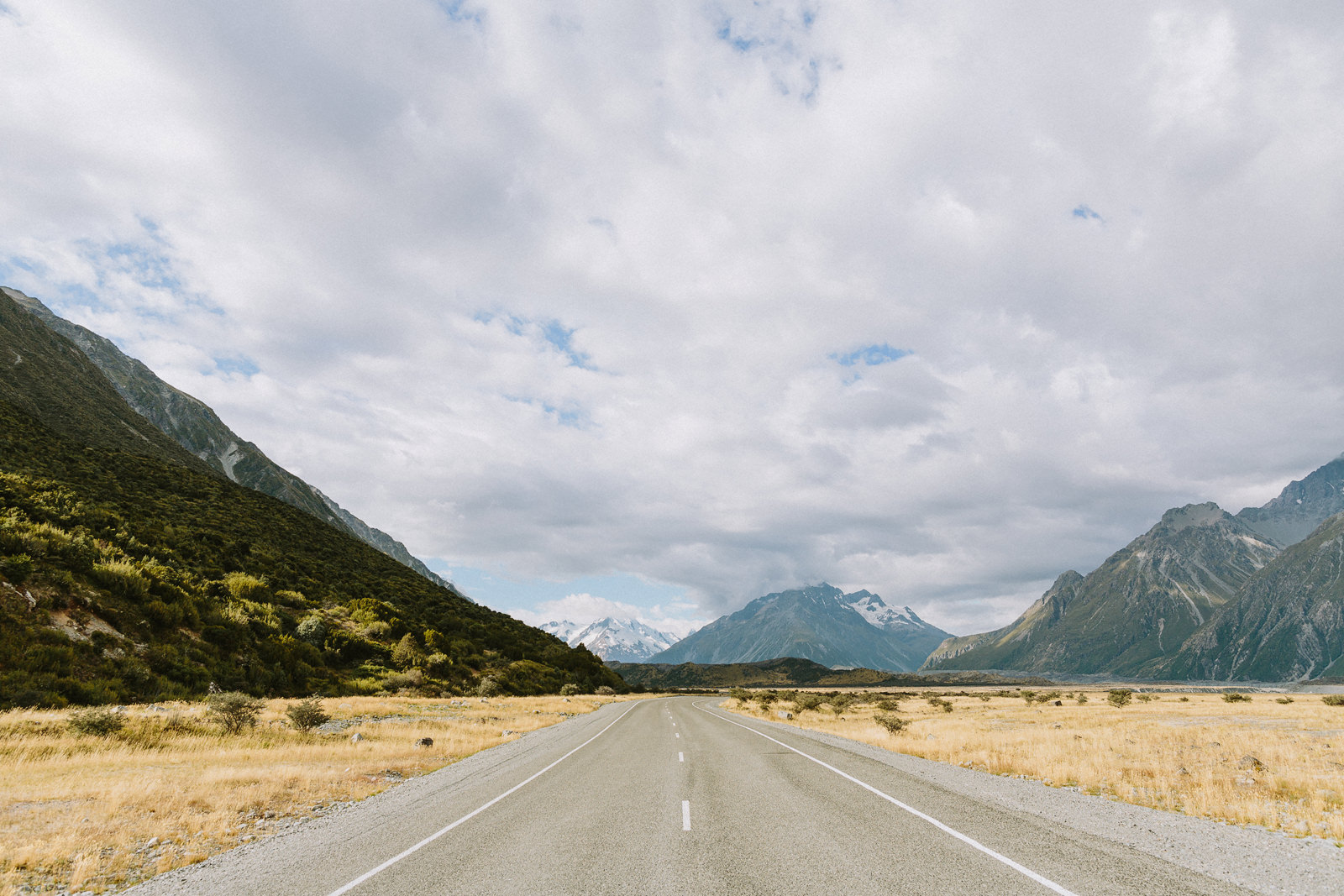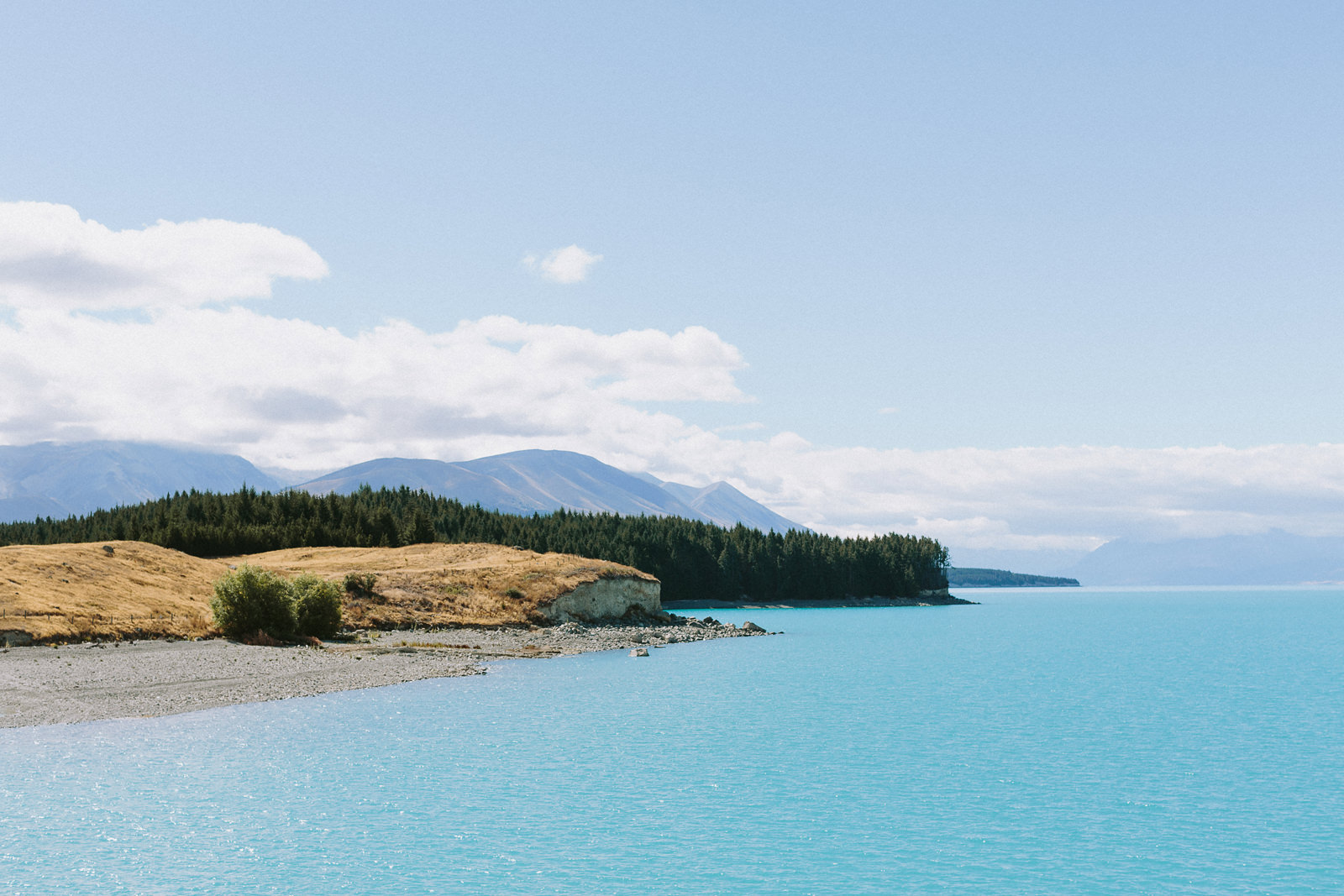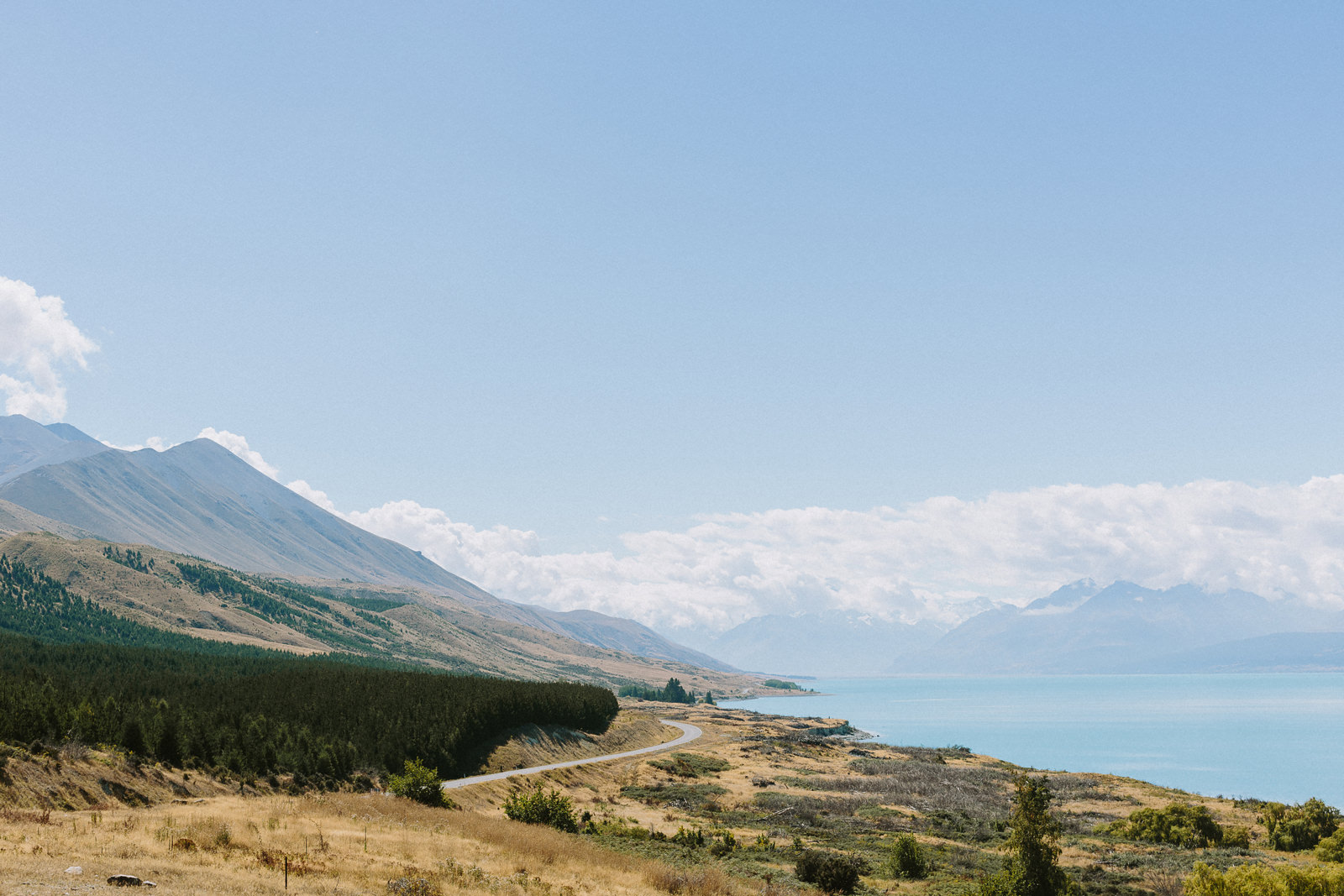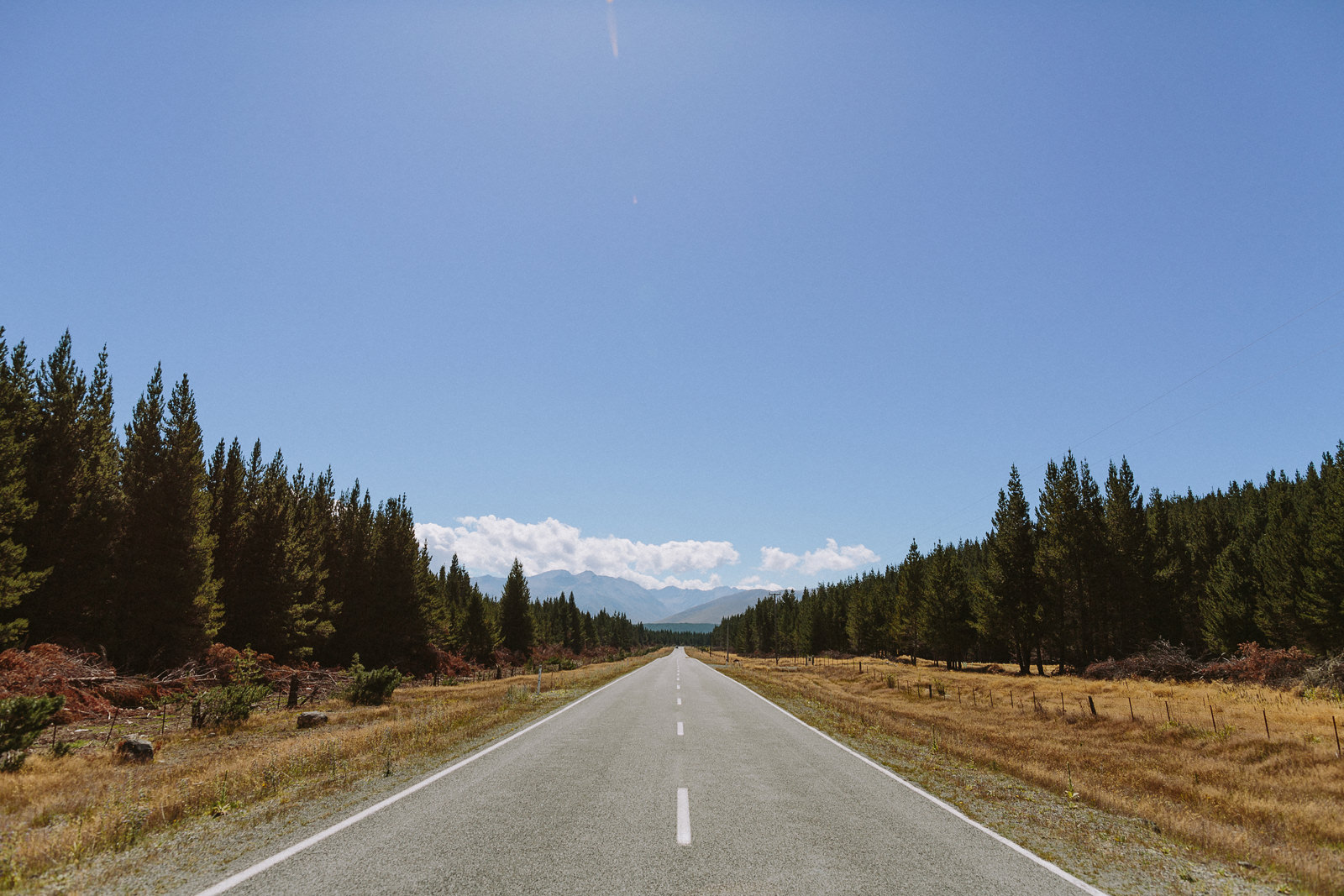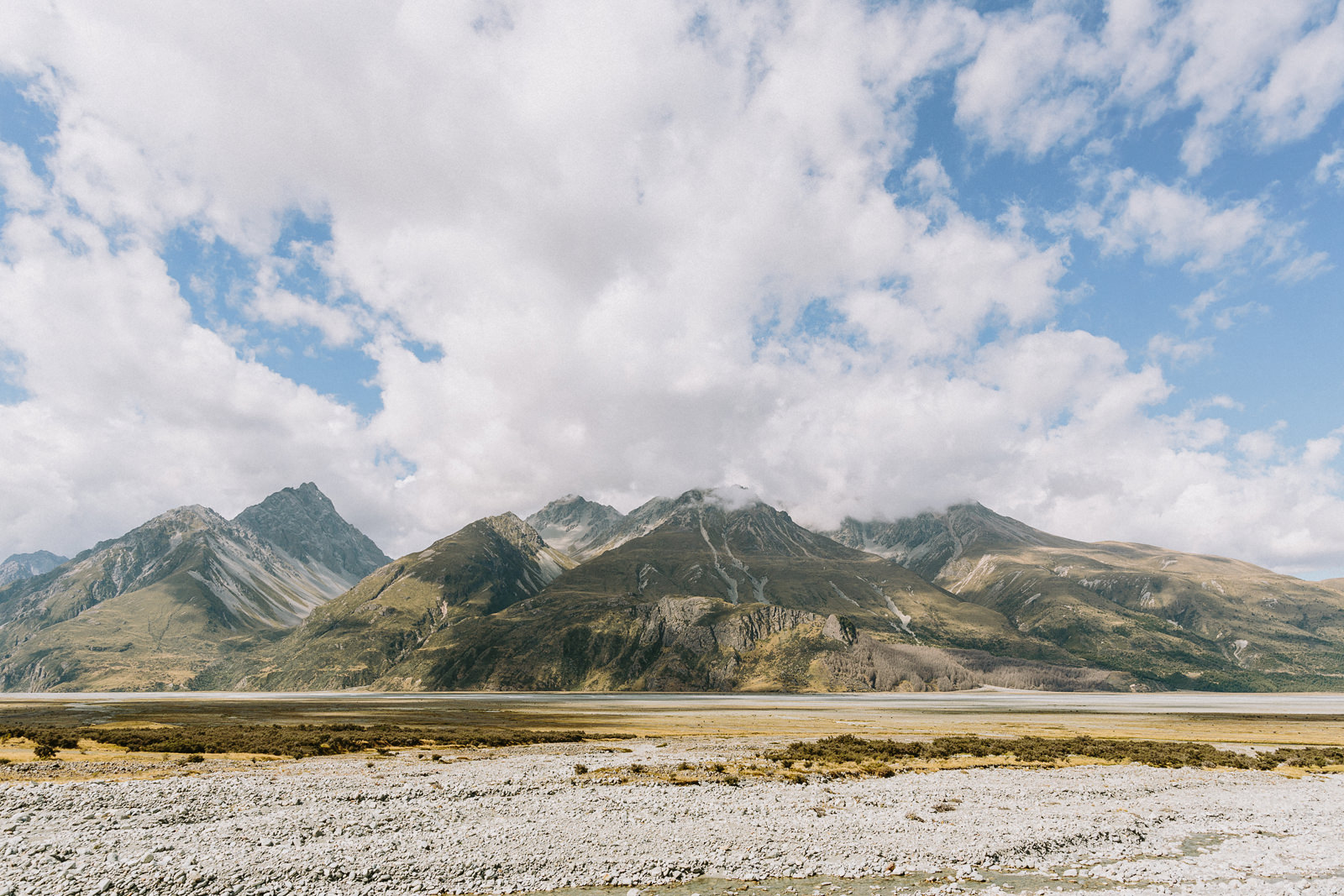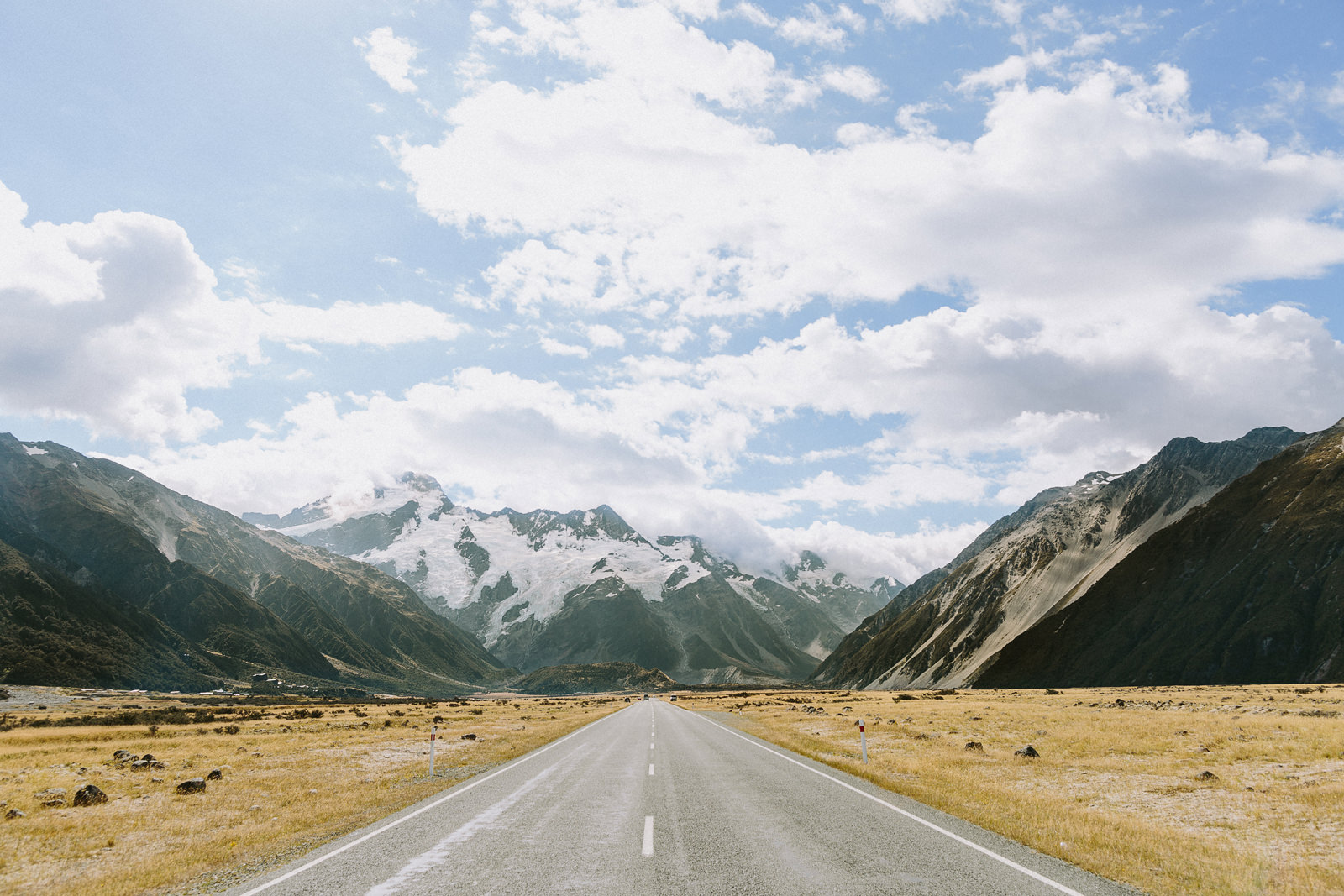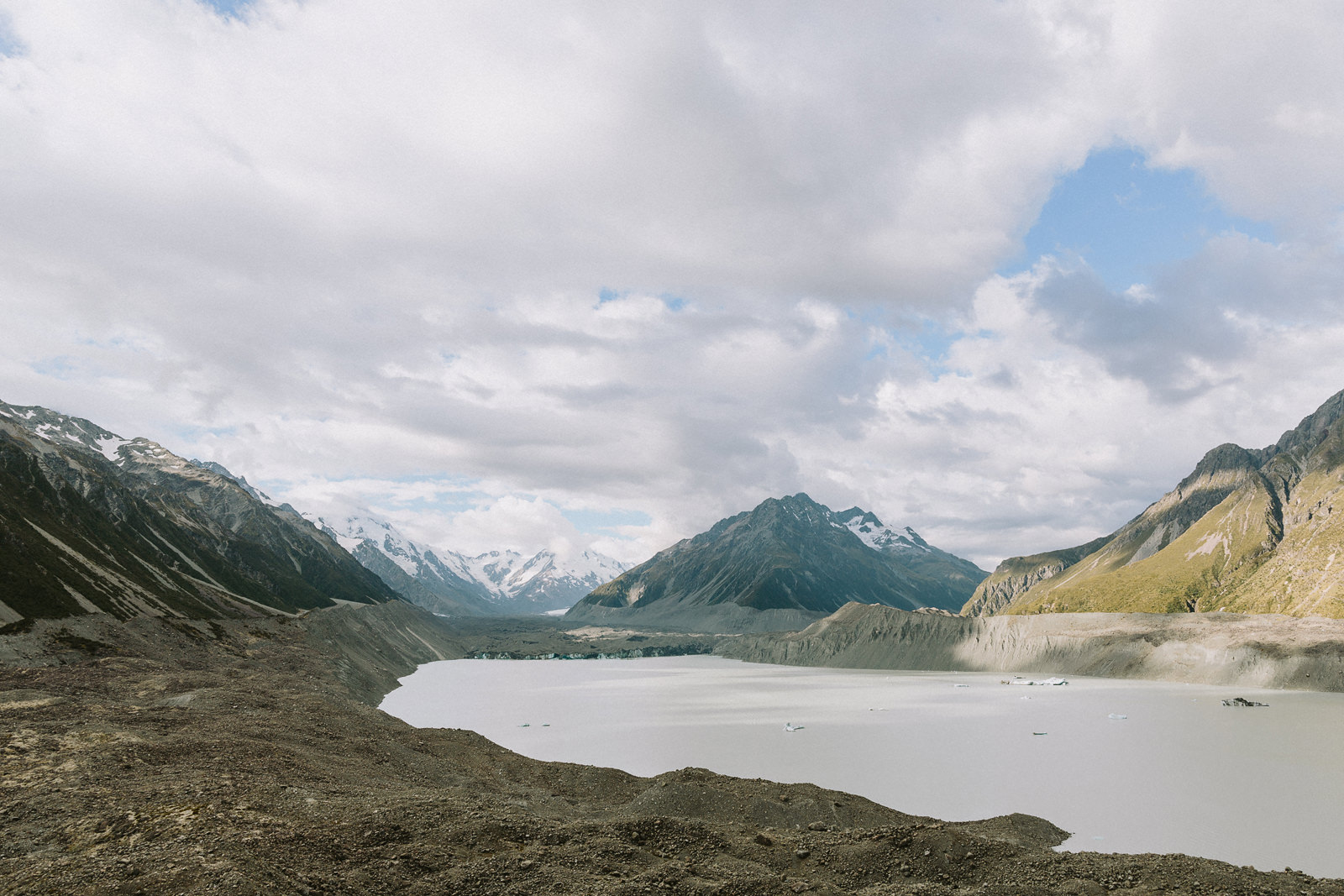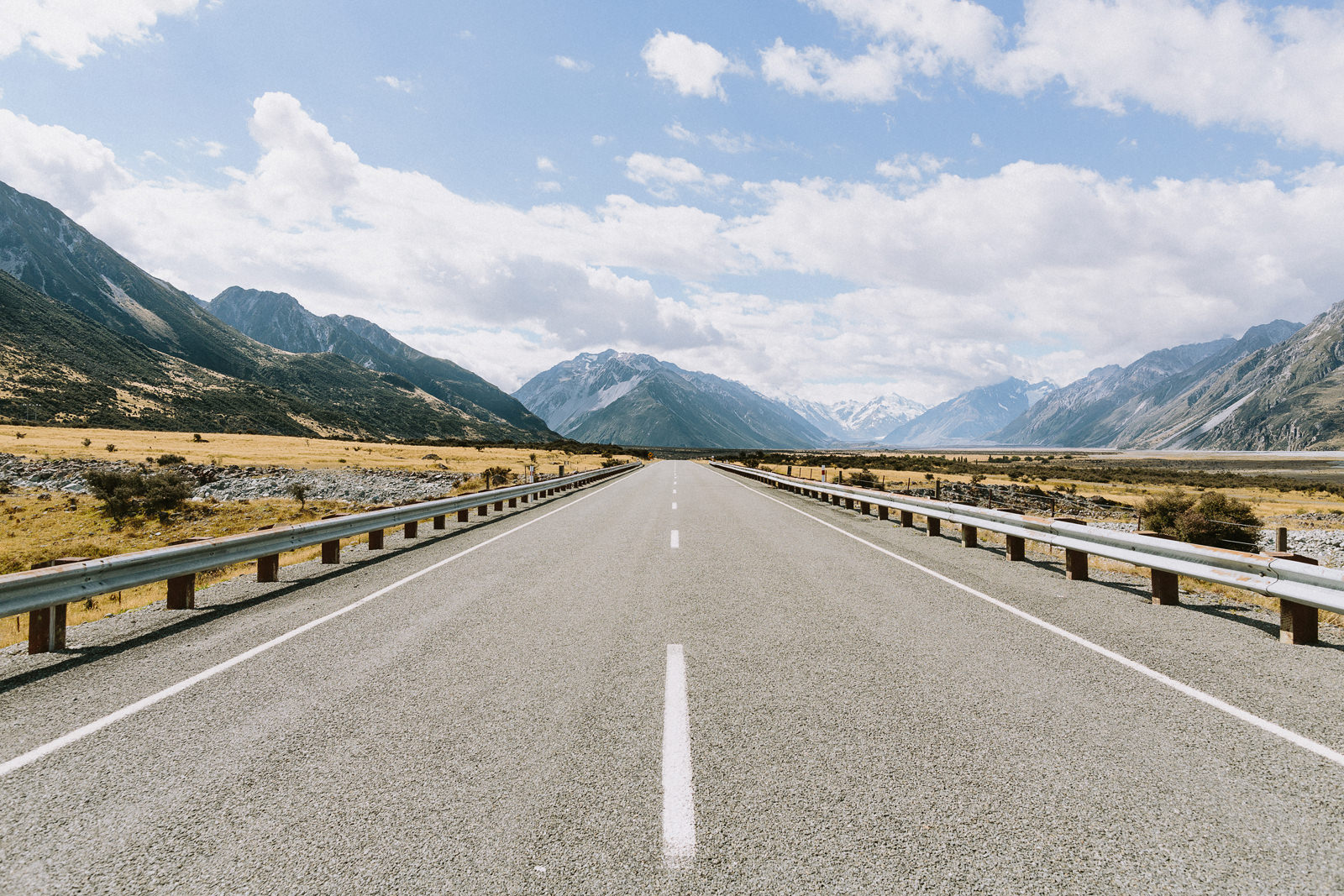 After quite a cold night at the Mount Cook Village Campground (really basic campground, but it's position is stunning) we got up early in the morning to go the beautiful path through Mount Cool Valley back to the Glacier. This was awesome. Our favourite part of New Zealand.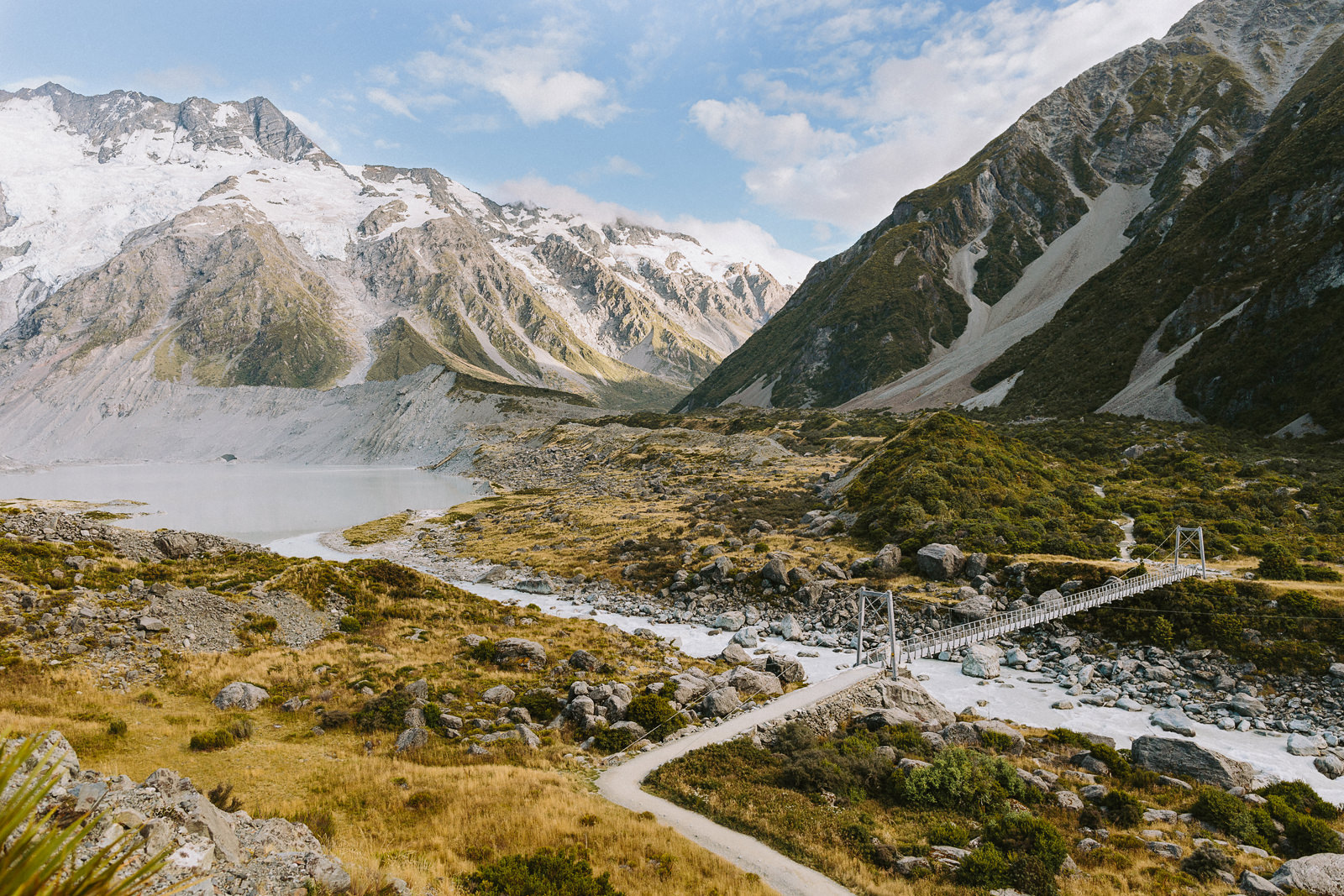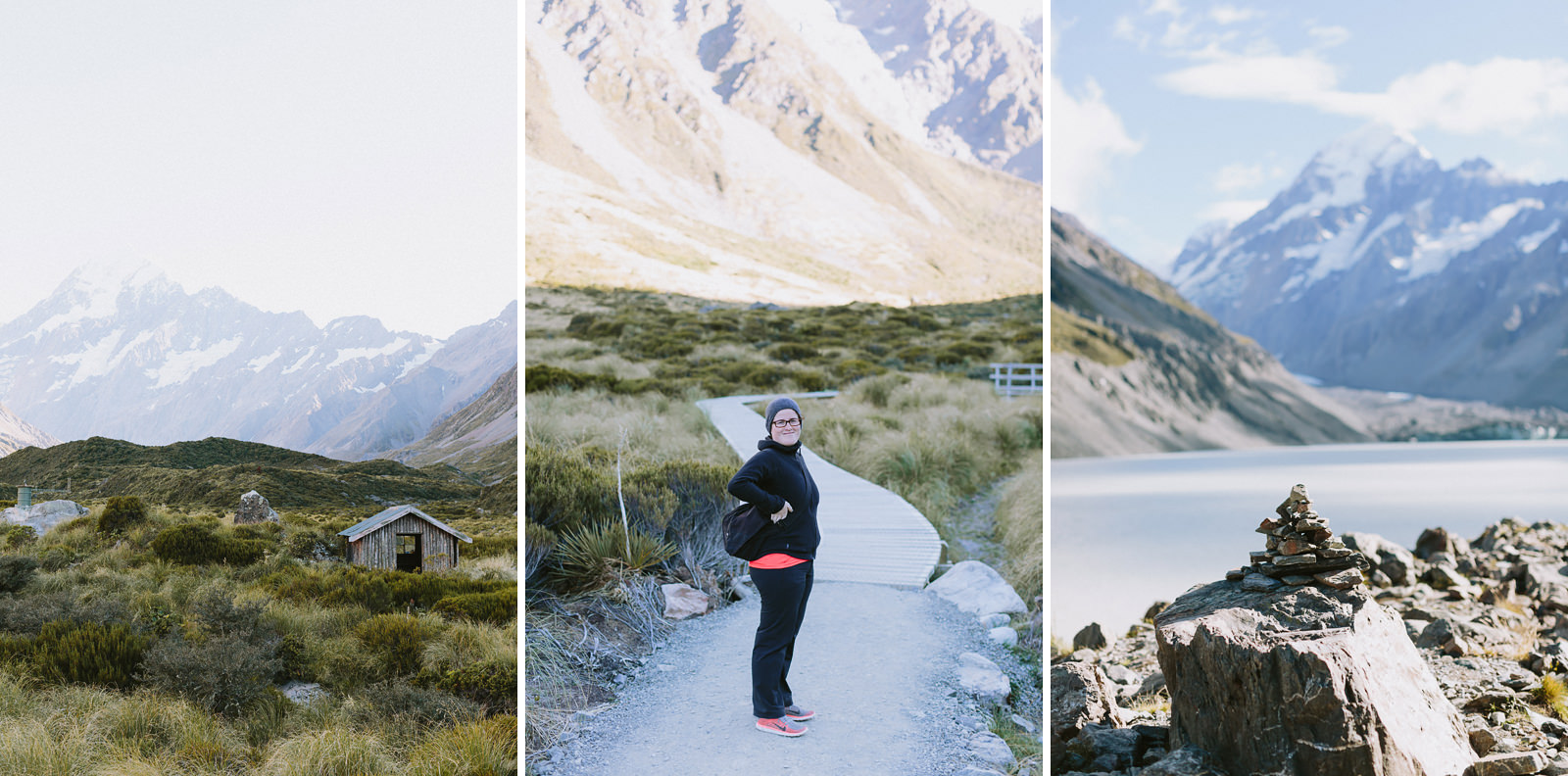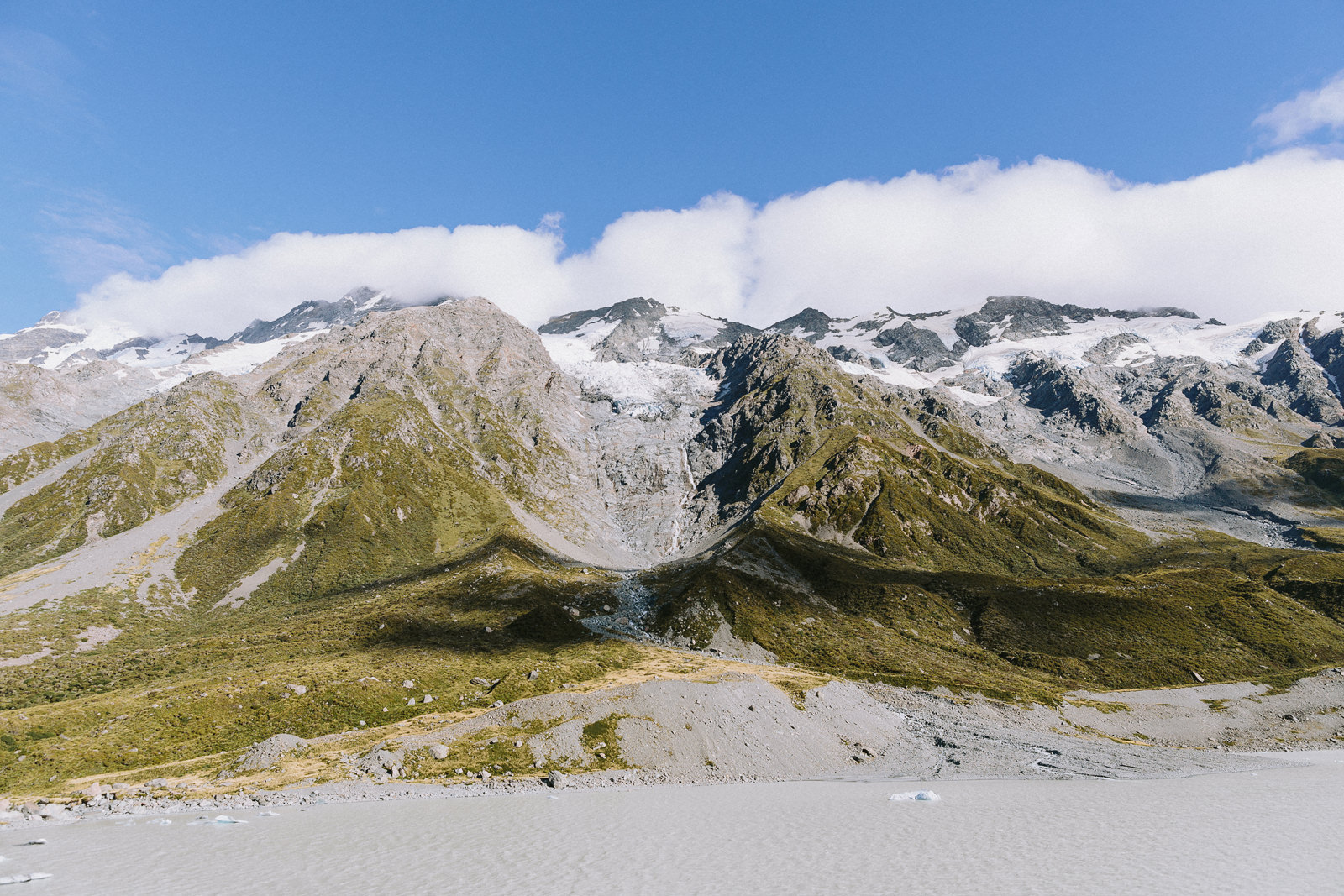 In the background you can see the big Fox (?) Glacier, the glacier tongue and lake.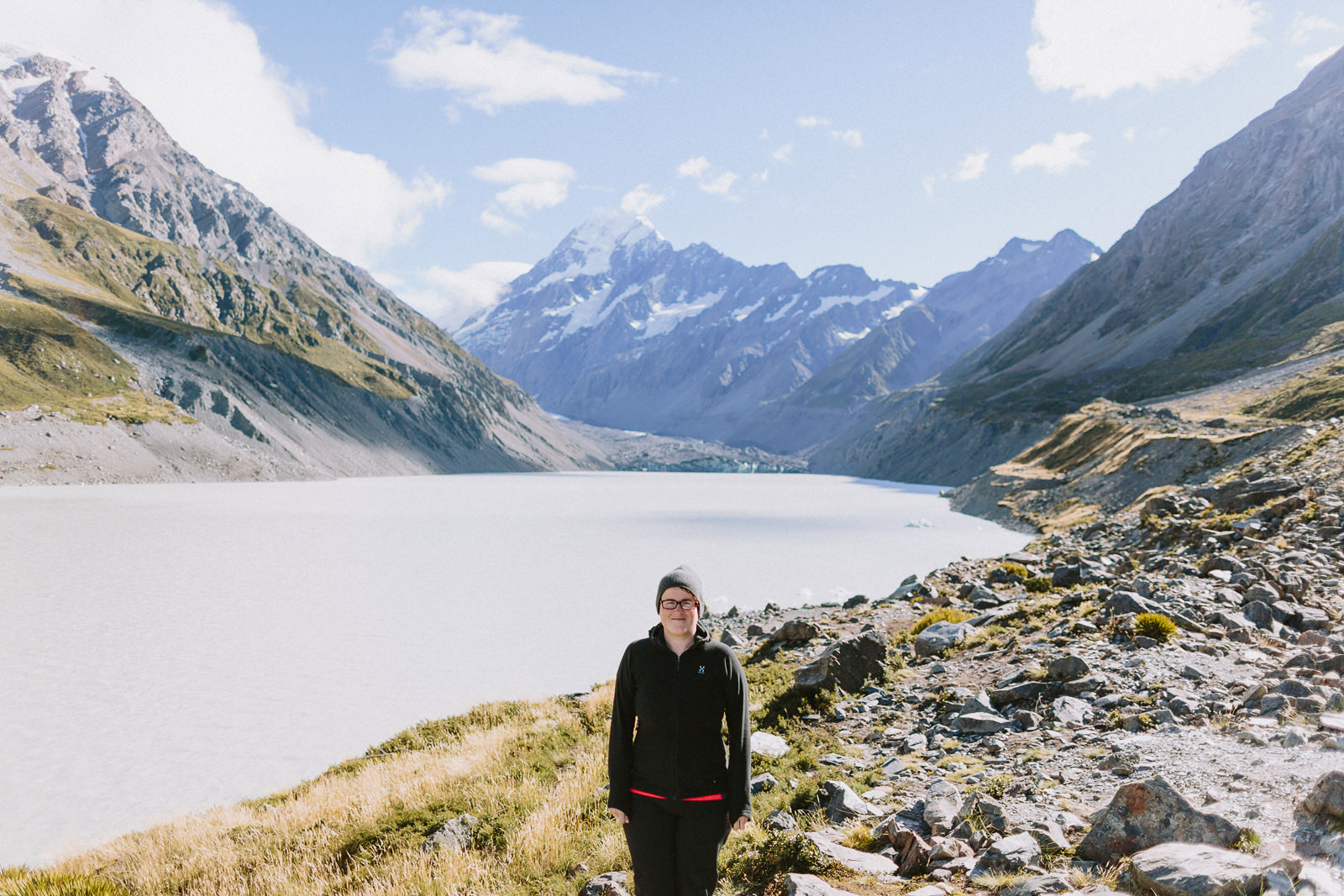 Here some landscape awesomeness while heading the eastcoast further down.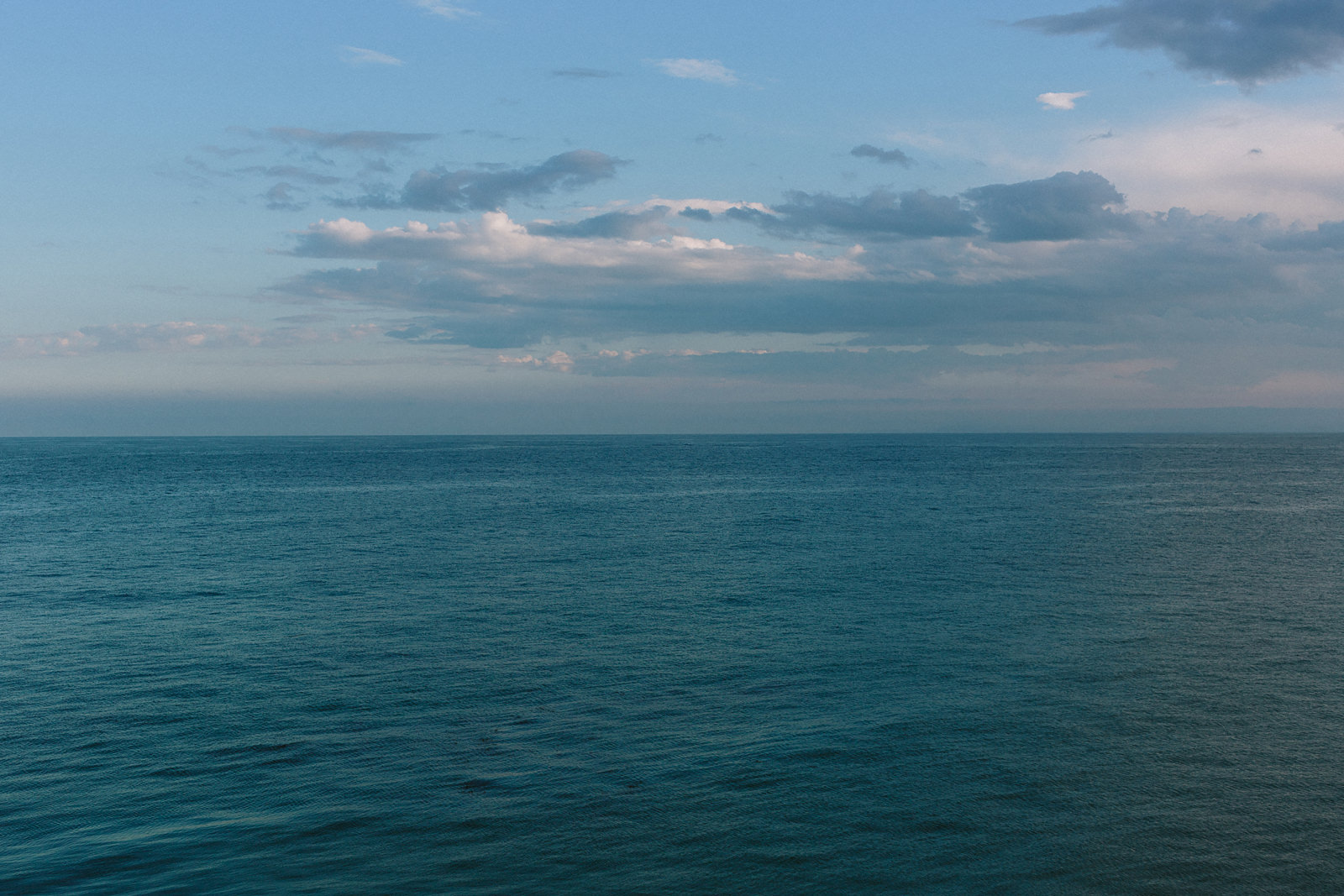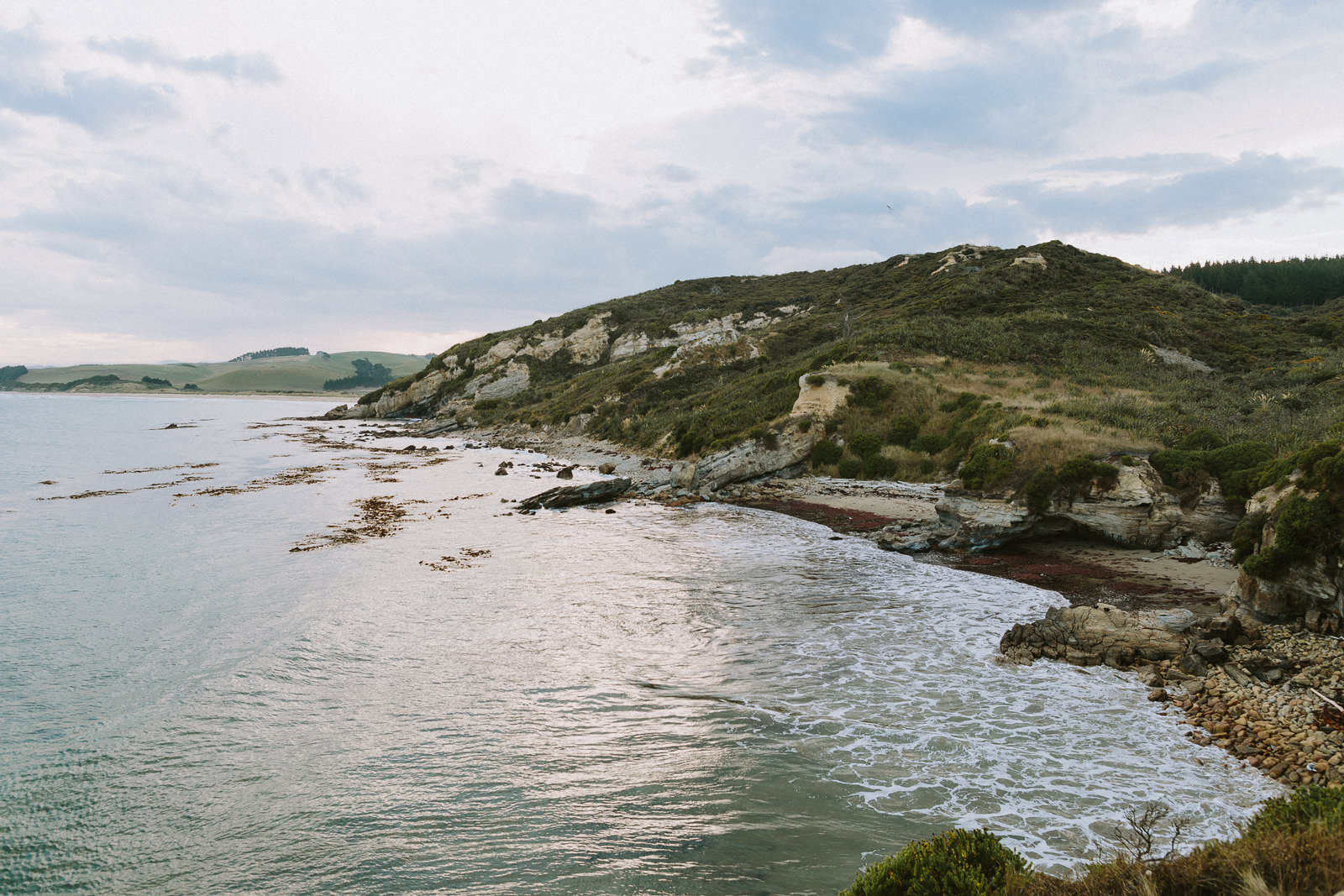 Short stop at the must-see Moeraki Boulders, enjoying the view and the sea breeze.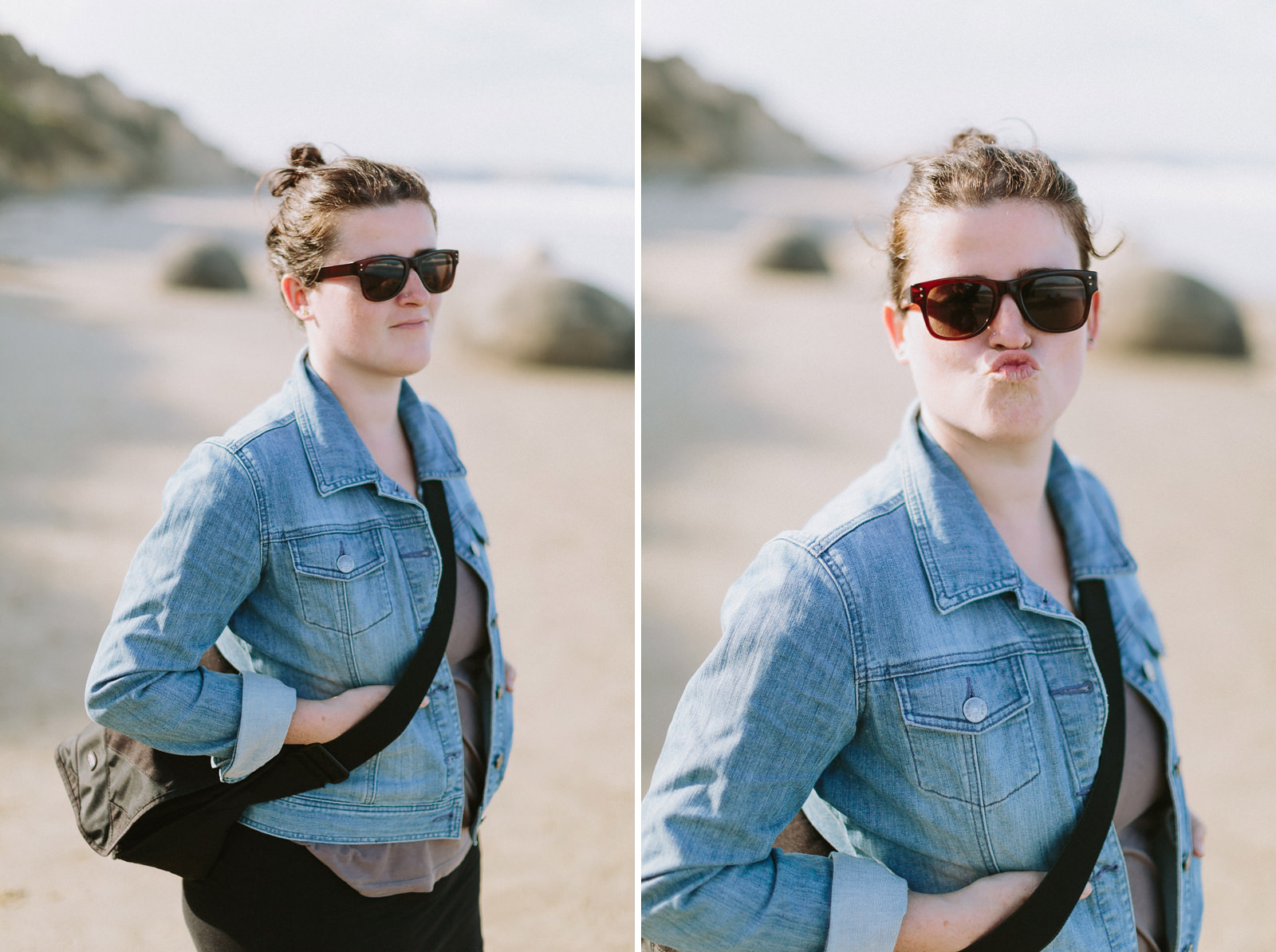 It was a very windy day at the Otago Peninsula. This area was again really beautiful. We travelled further south, had to stop several times for taking pictures and walked to the small and still used lighthouse.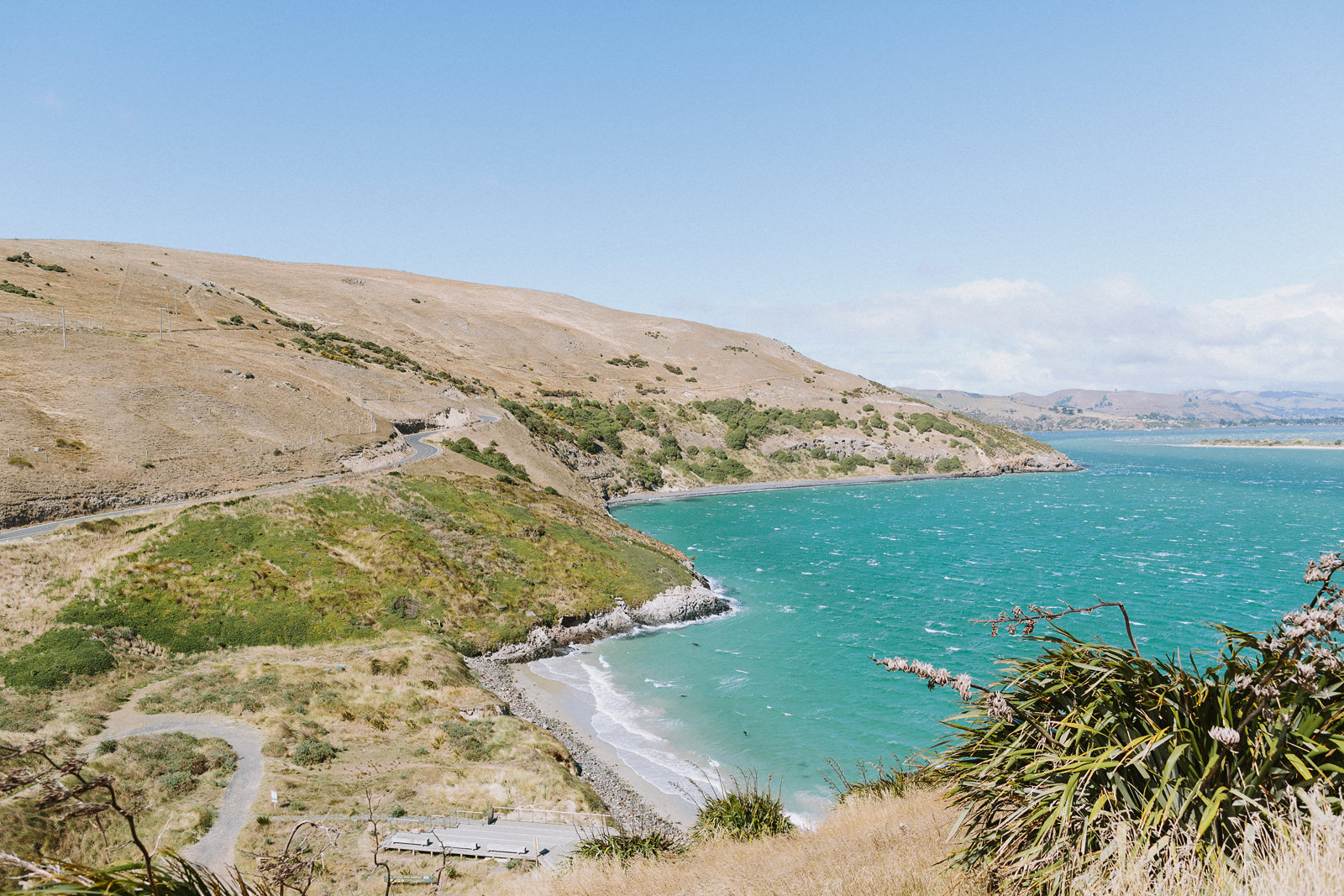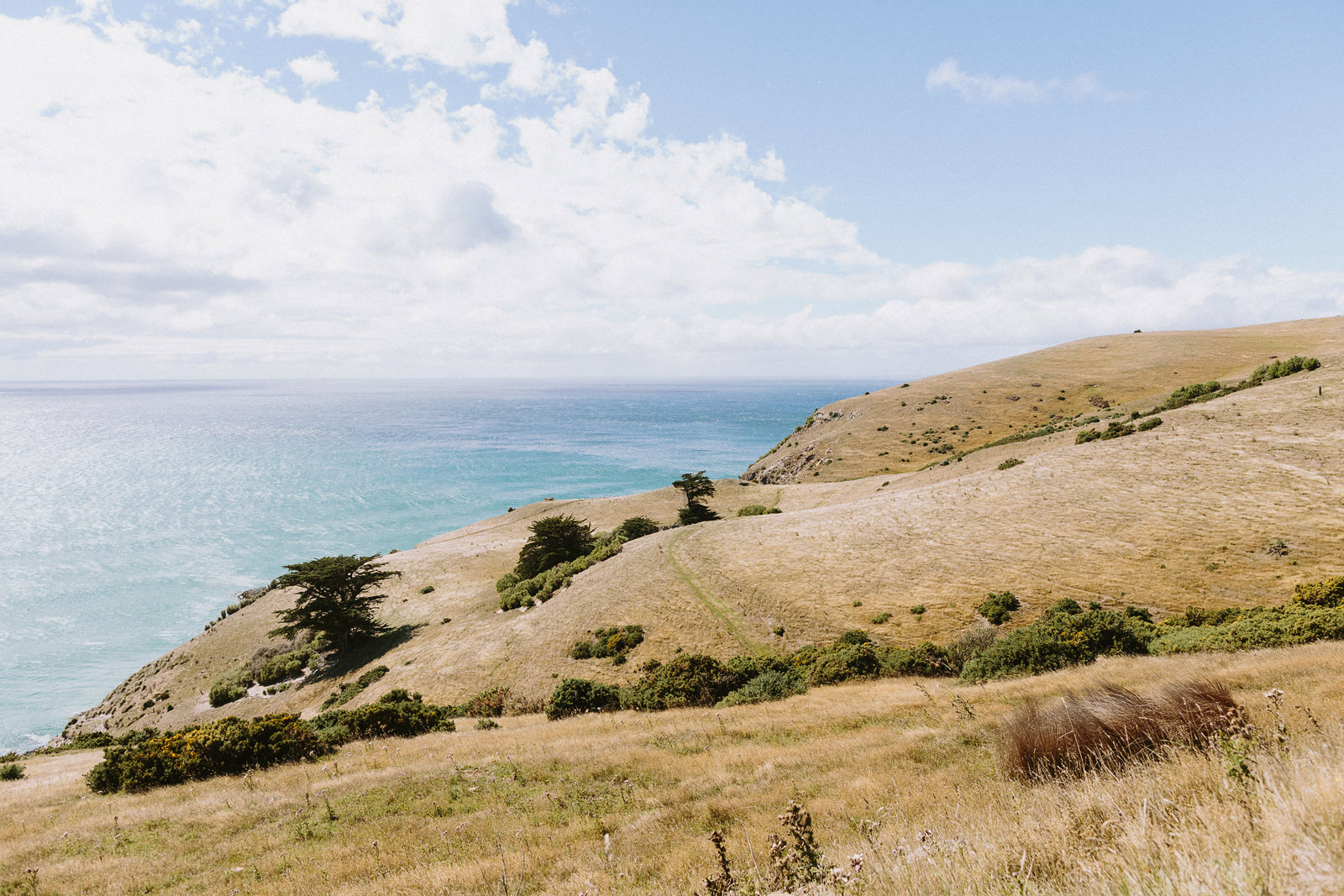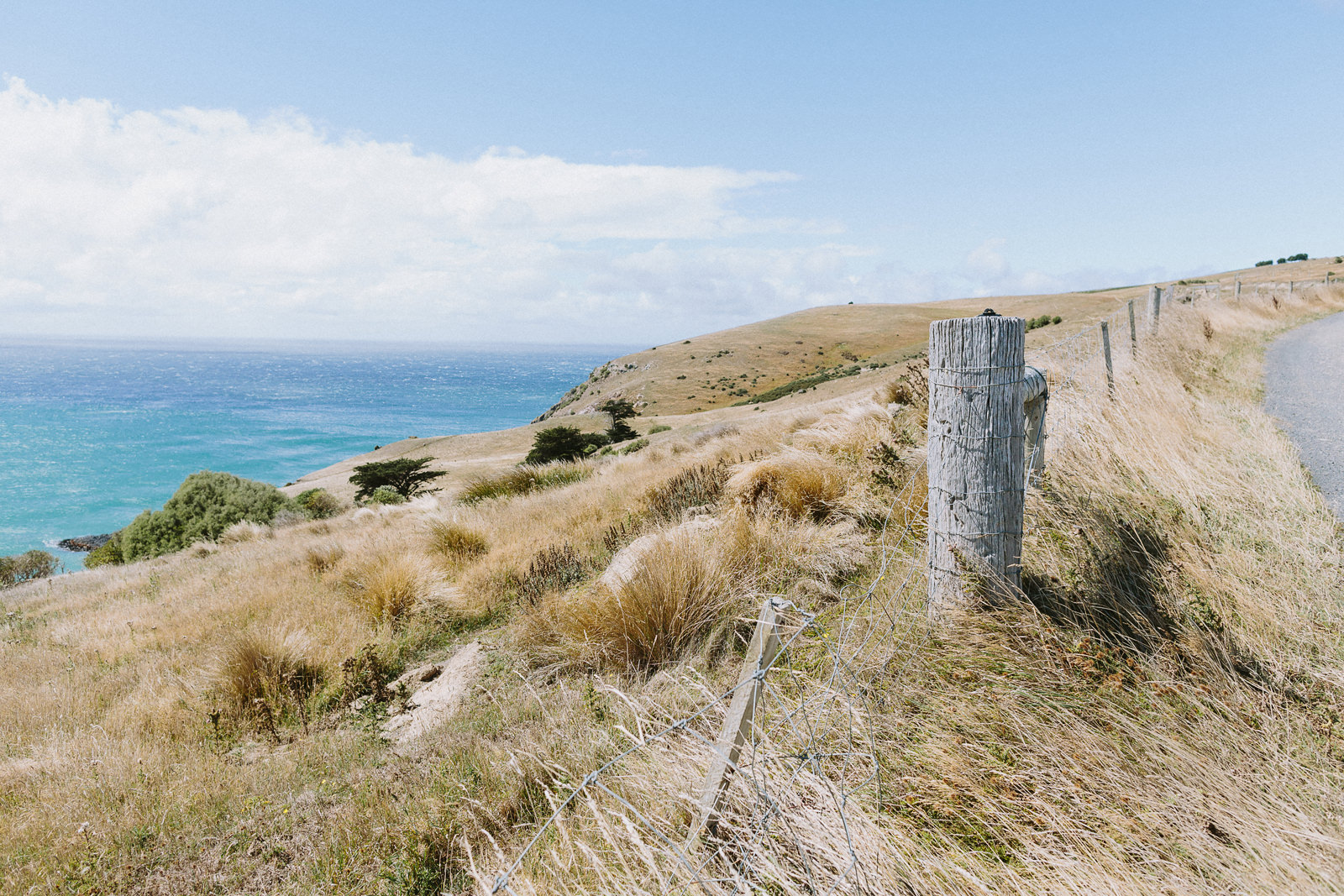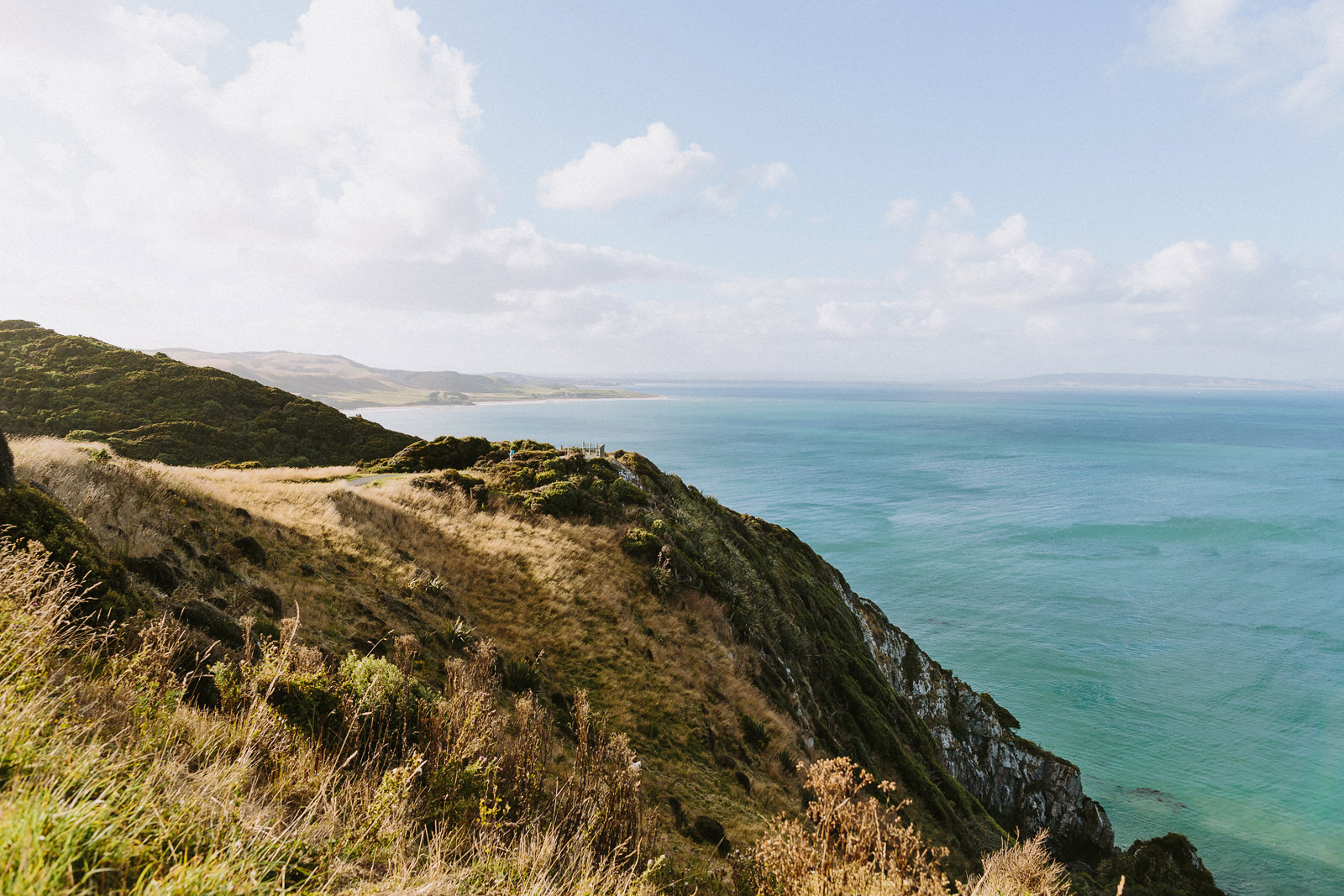 At the lighthouse we saw something interesting. The sea towards north was calm (left side of the lighthouse at this image below), but the sea southwards was pretty wild (image after the lighthouse picture).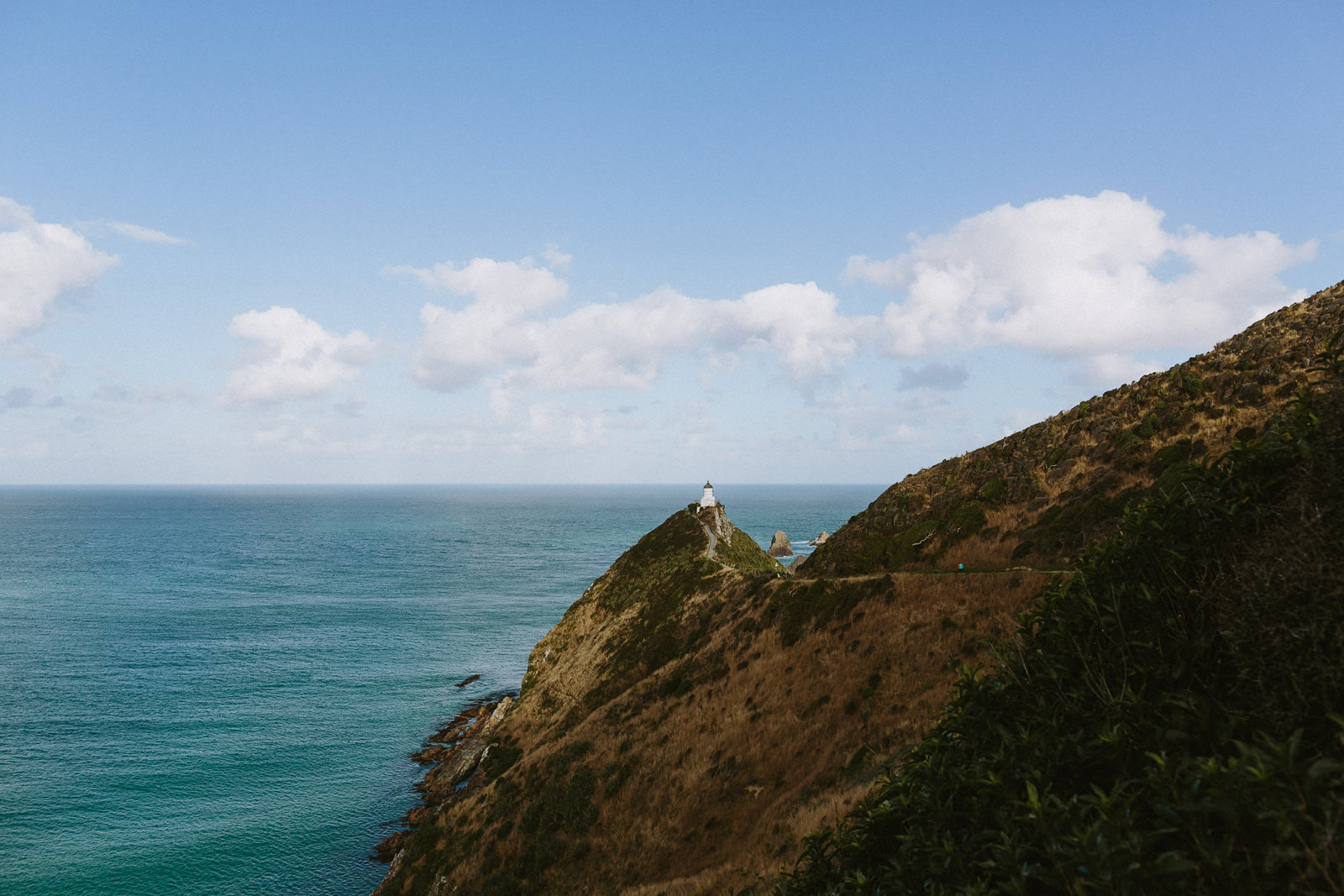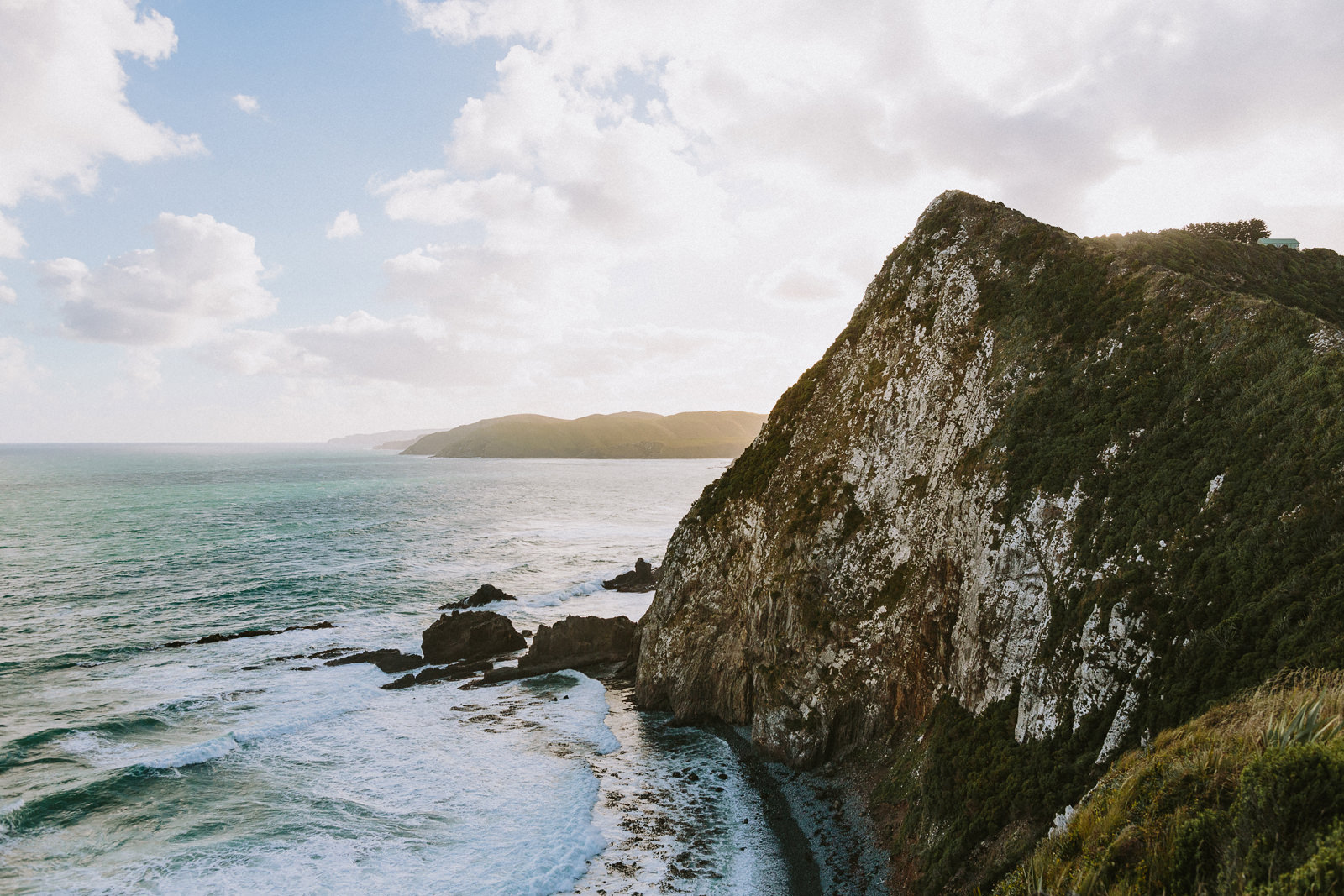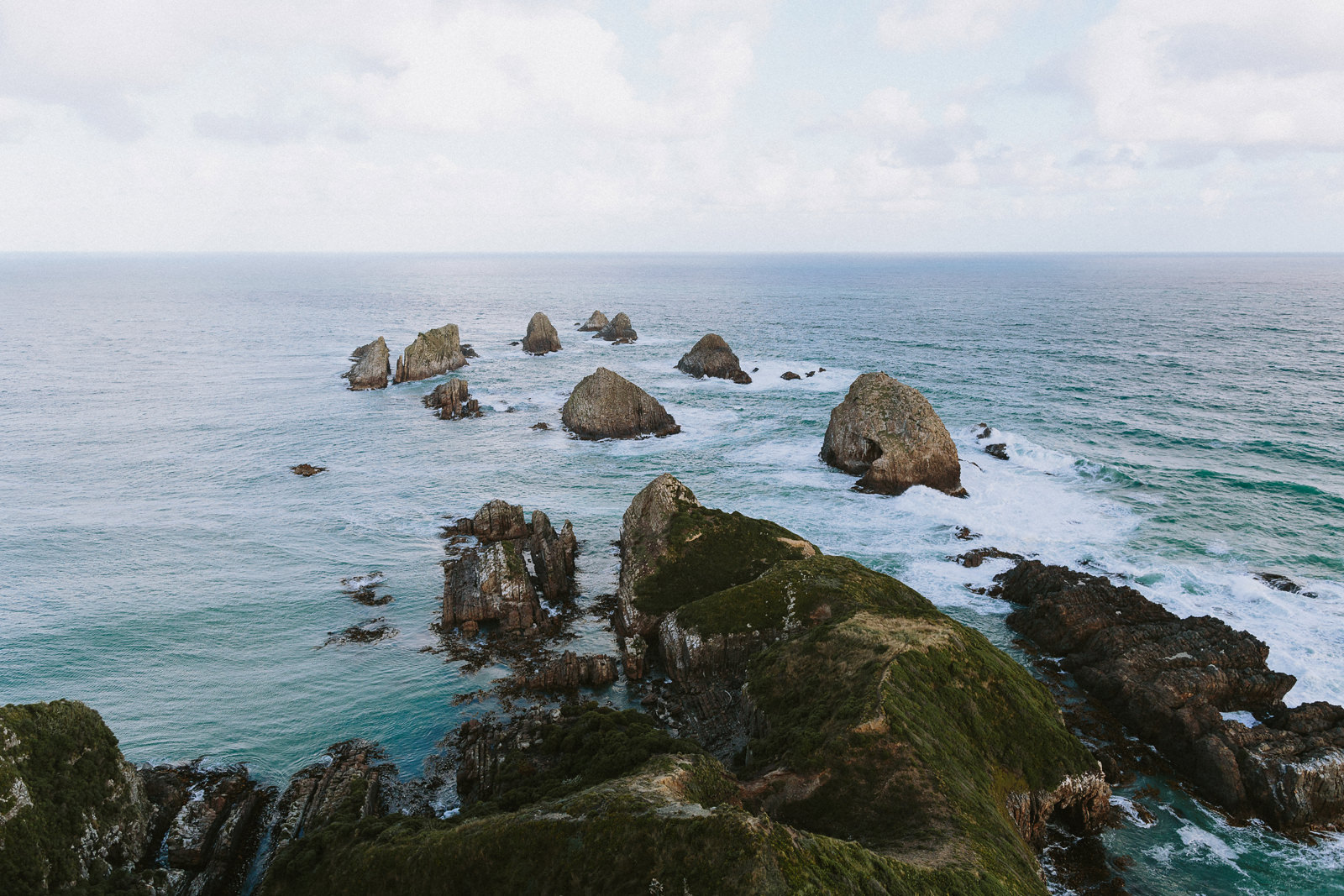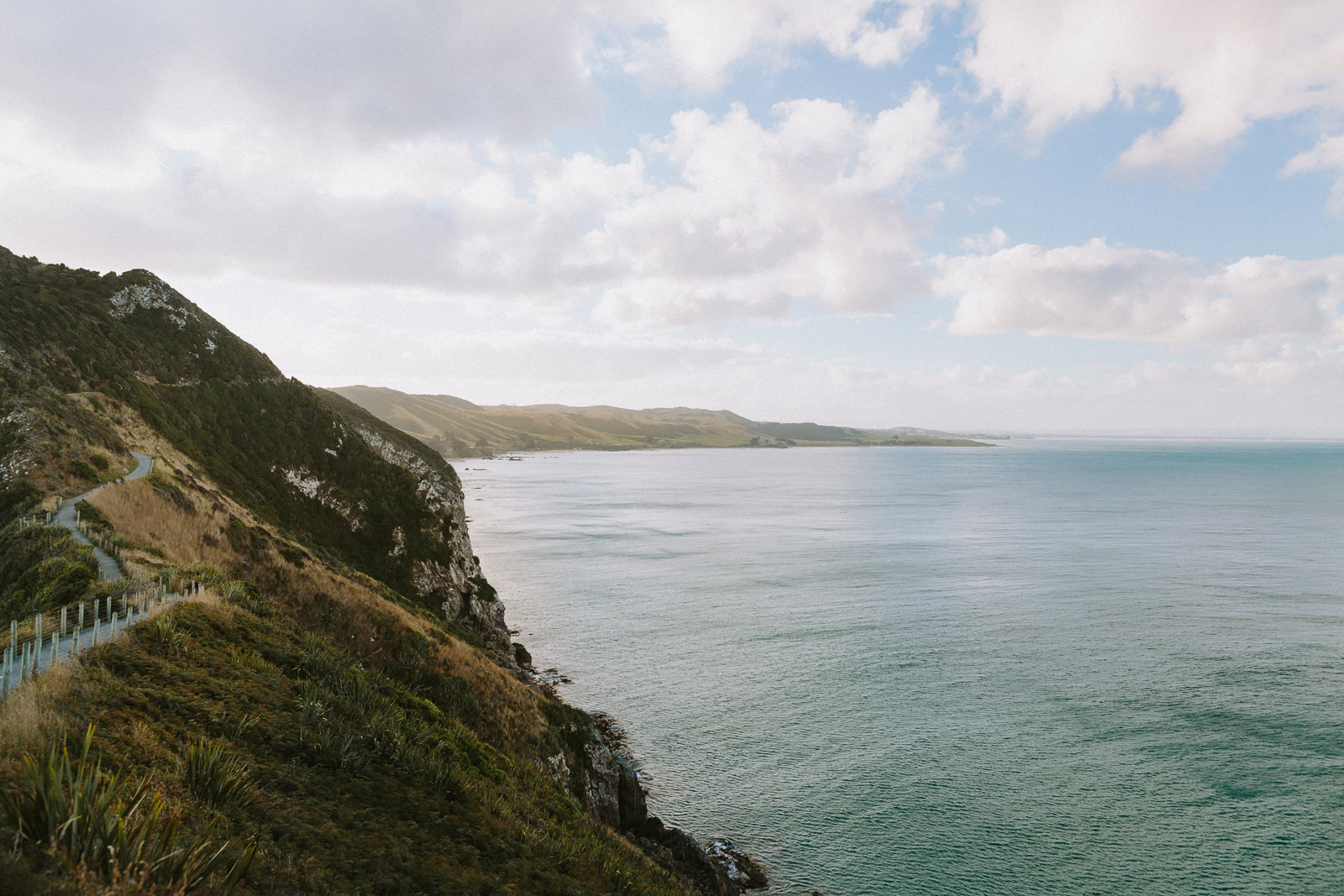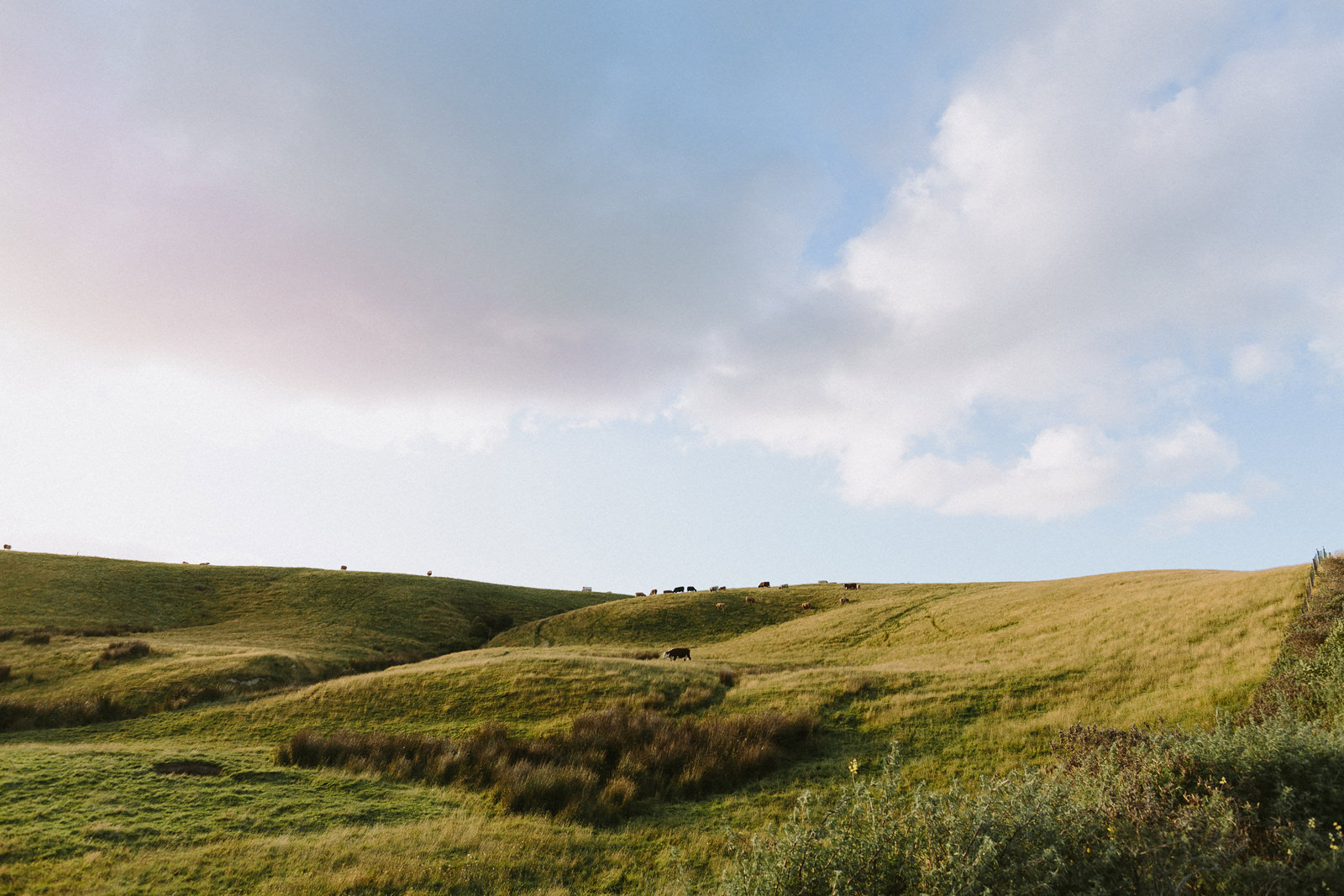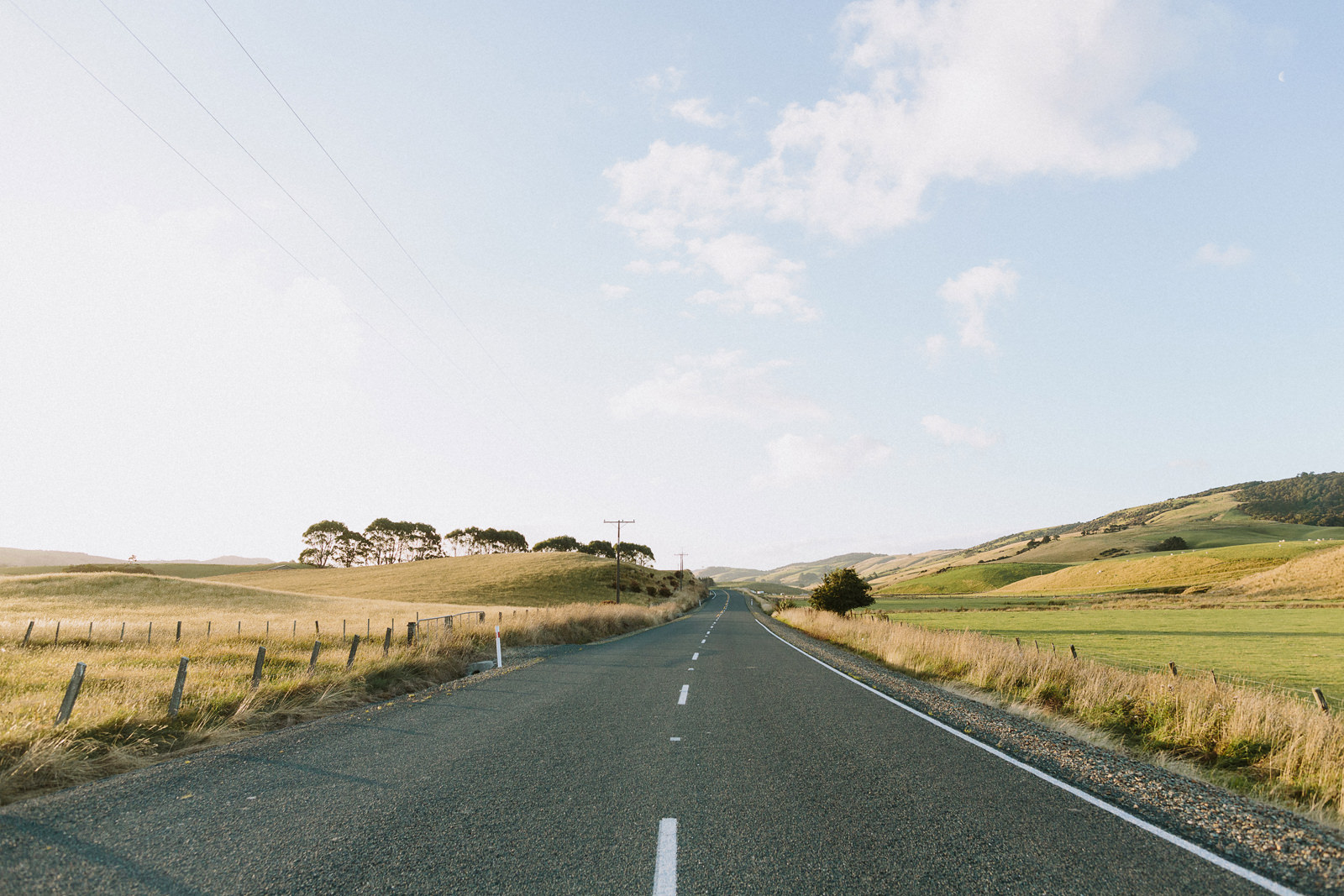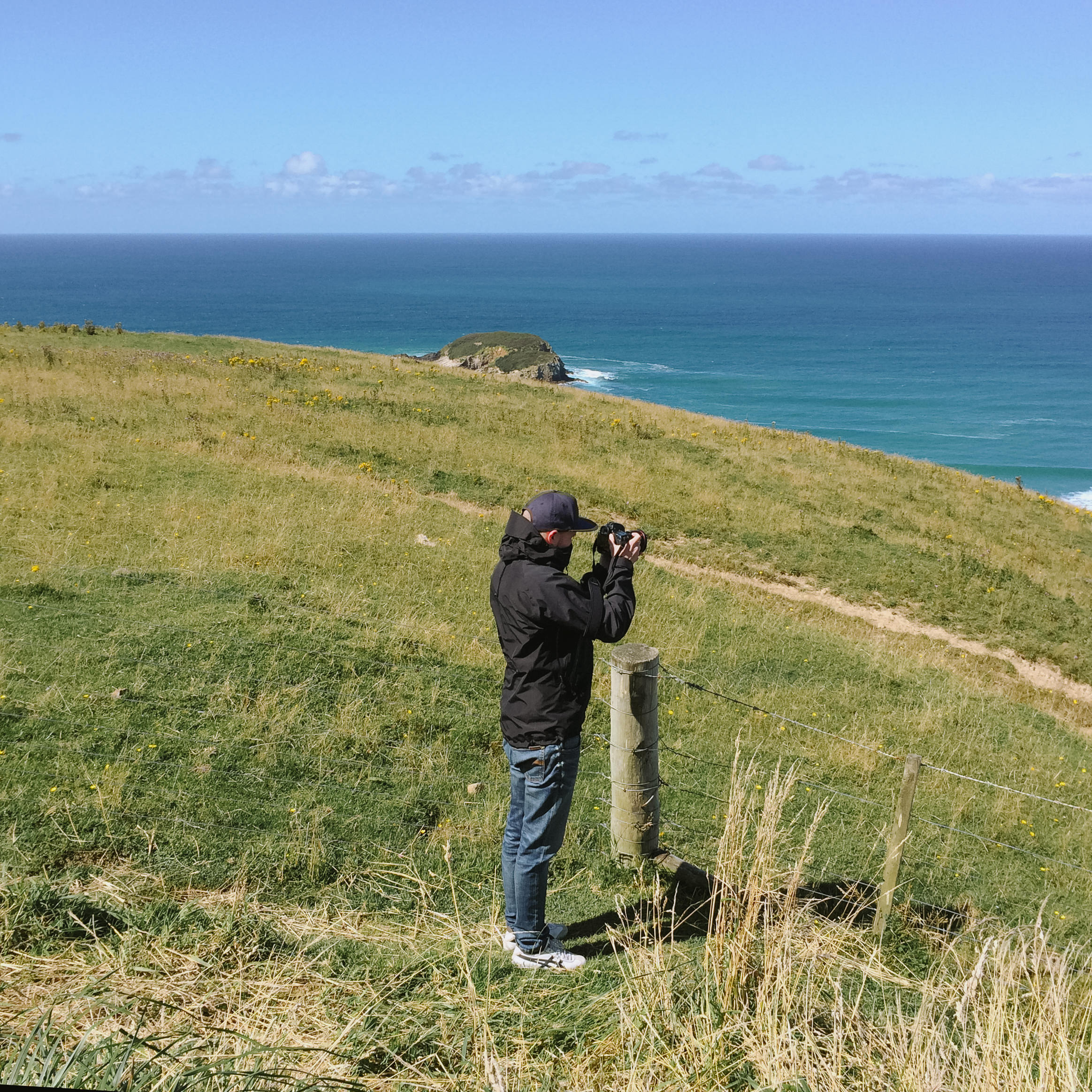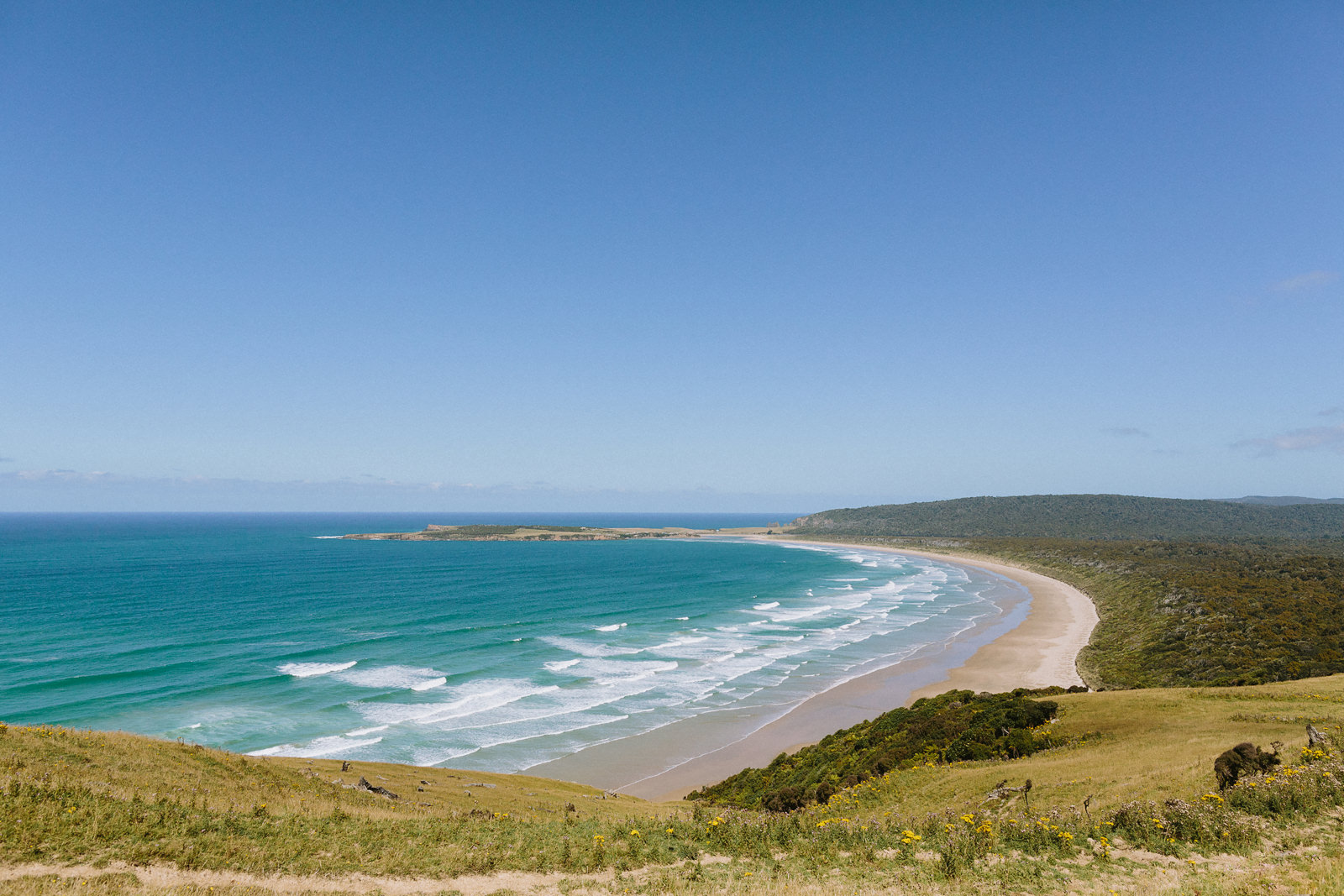 After visiting beautiful Te Anau with it's great lake we wanted to go to Milford Sound. The Milford Road was a bit challenging, but not too much for driver Thomas :). Unfortunately the weather was very rainy so we couldn't see much during our boat tour the next day except lots of water coming down the mountains. But I guess that's the thing with Milford Sounds anyway.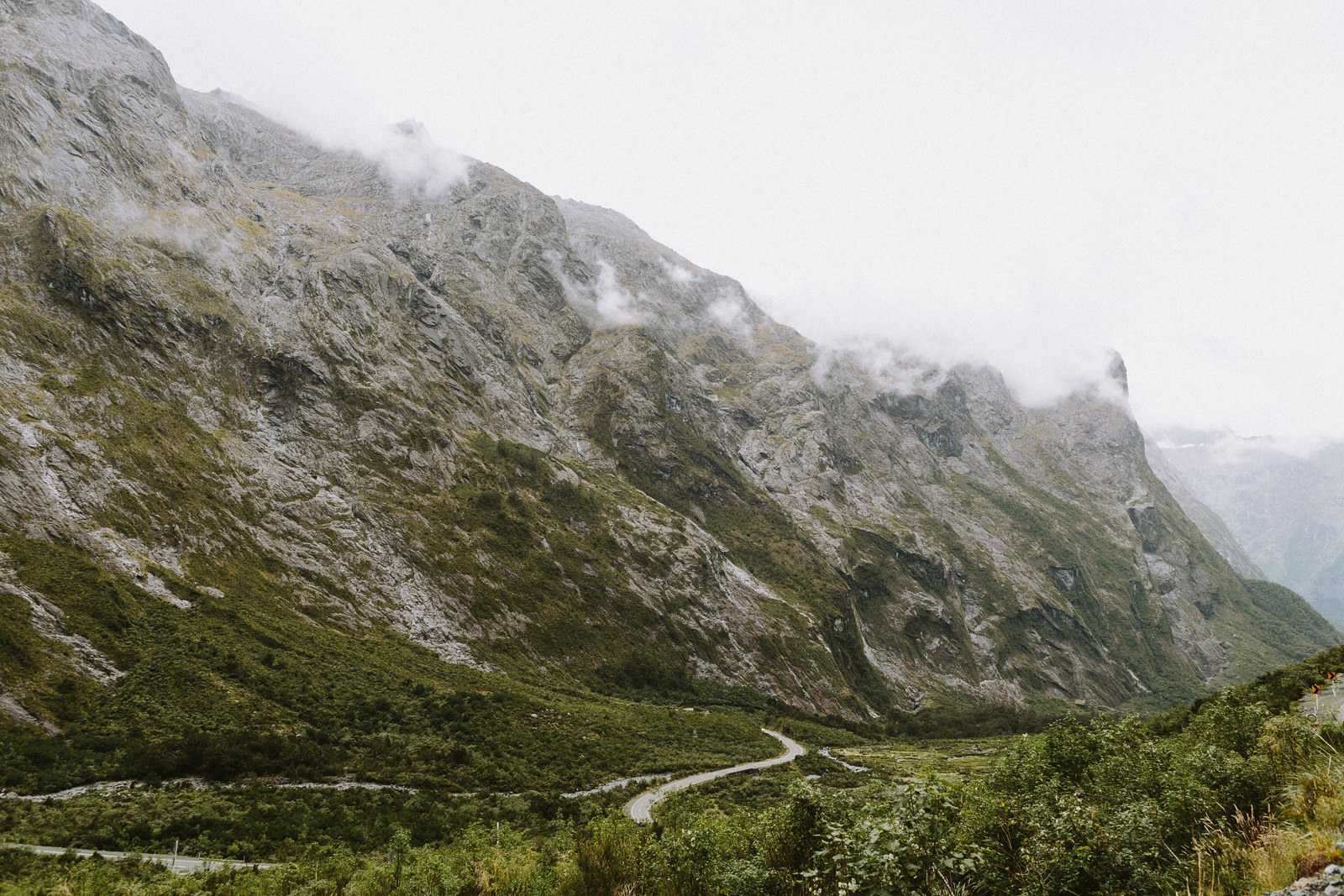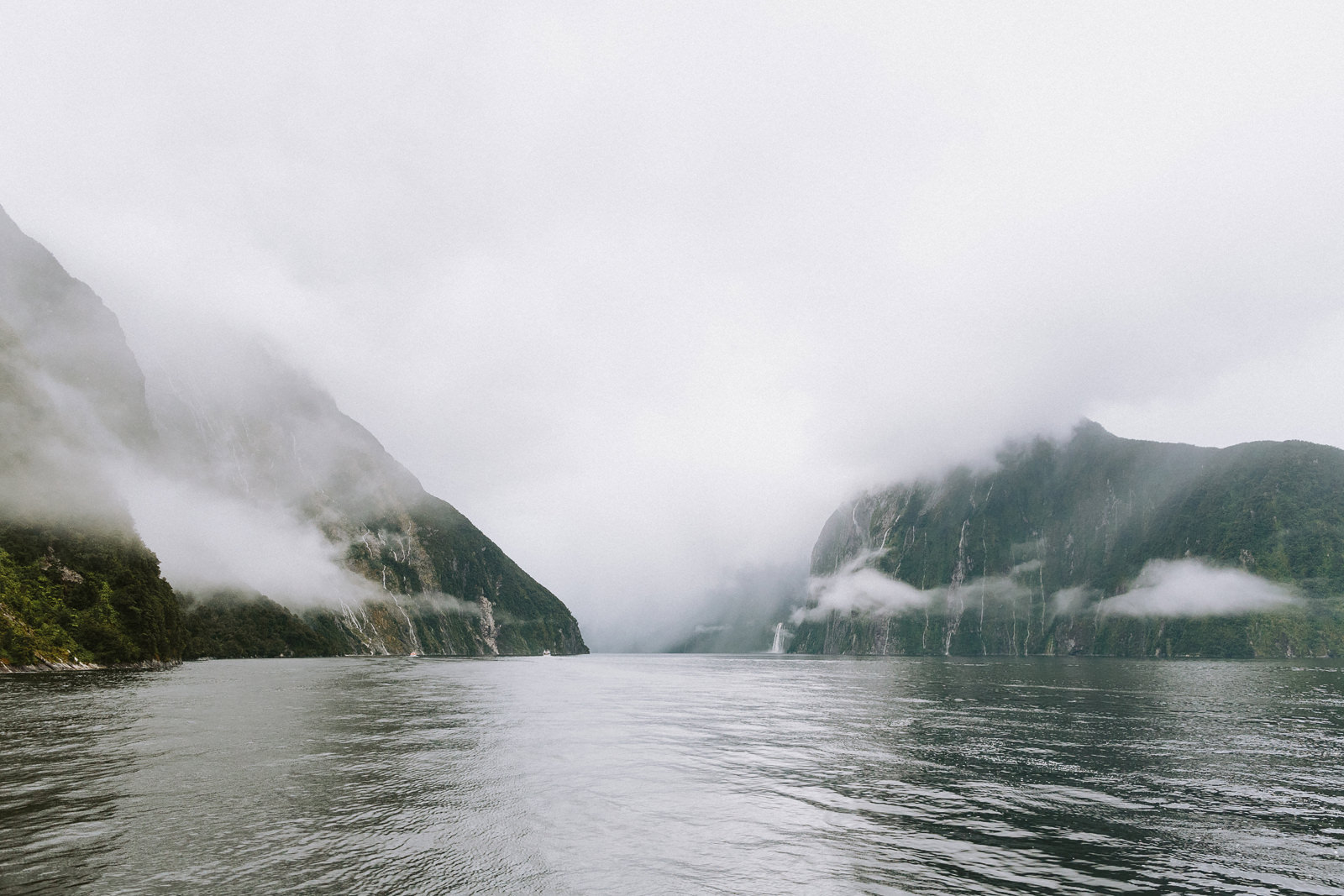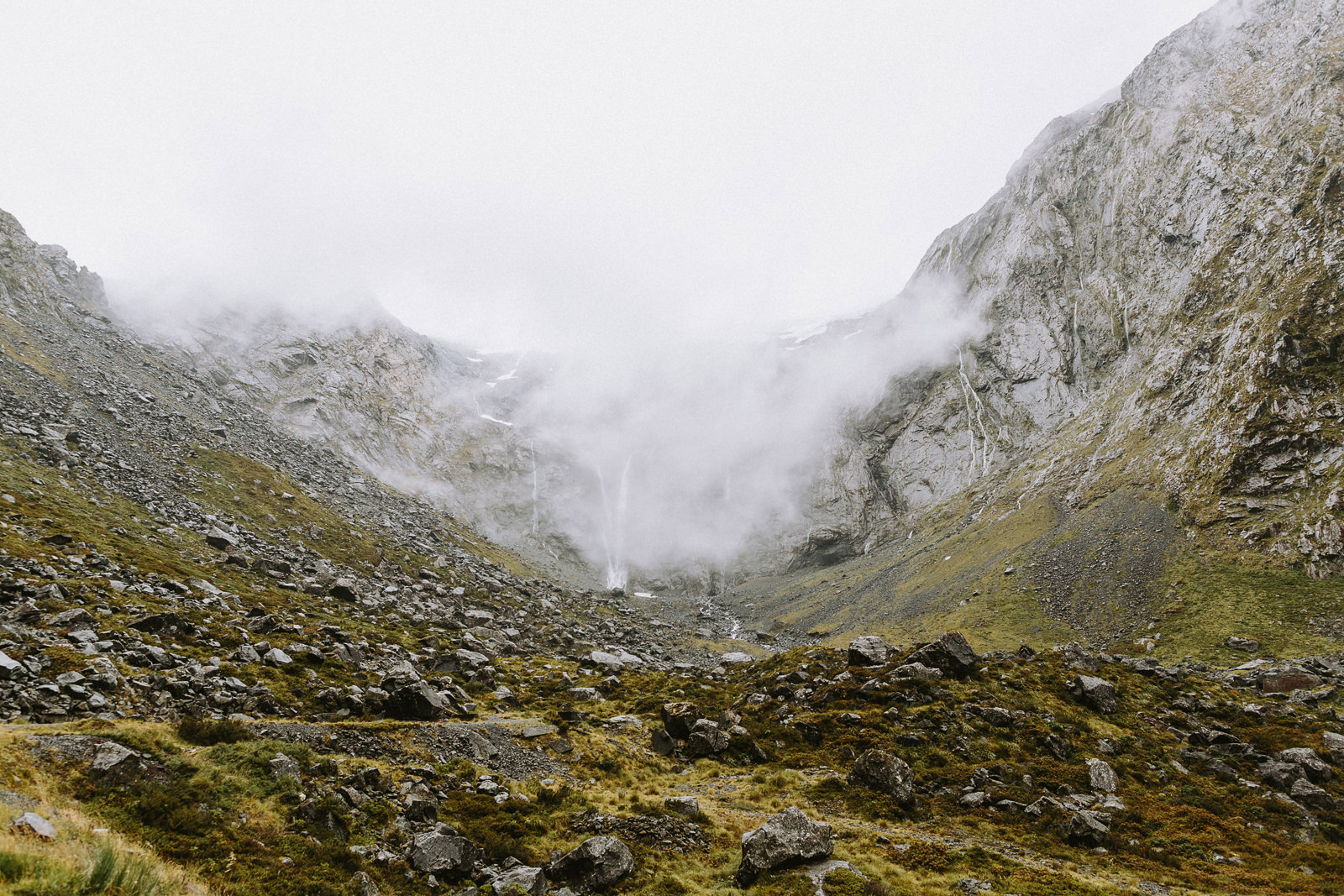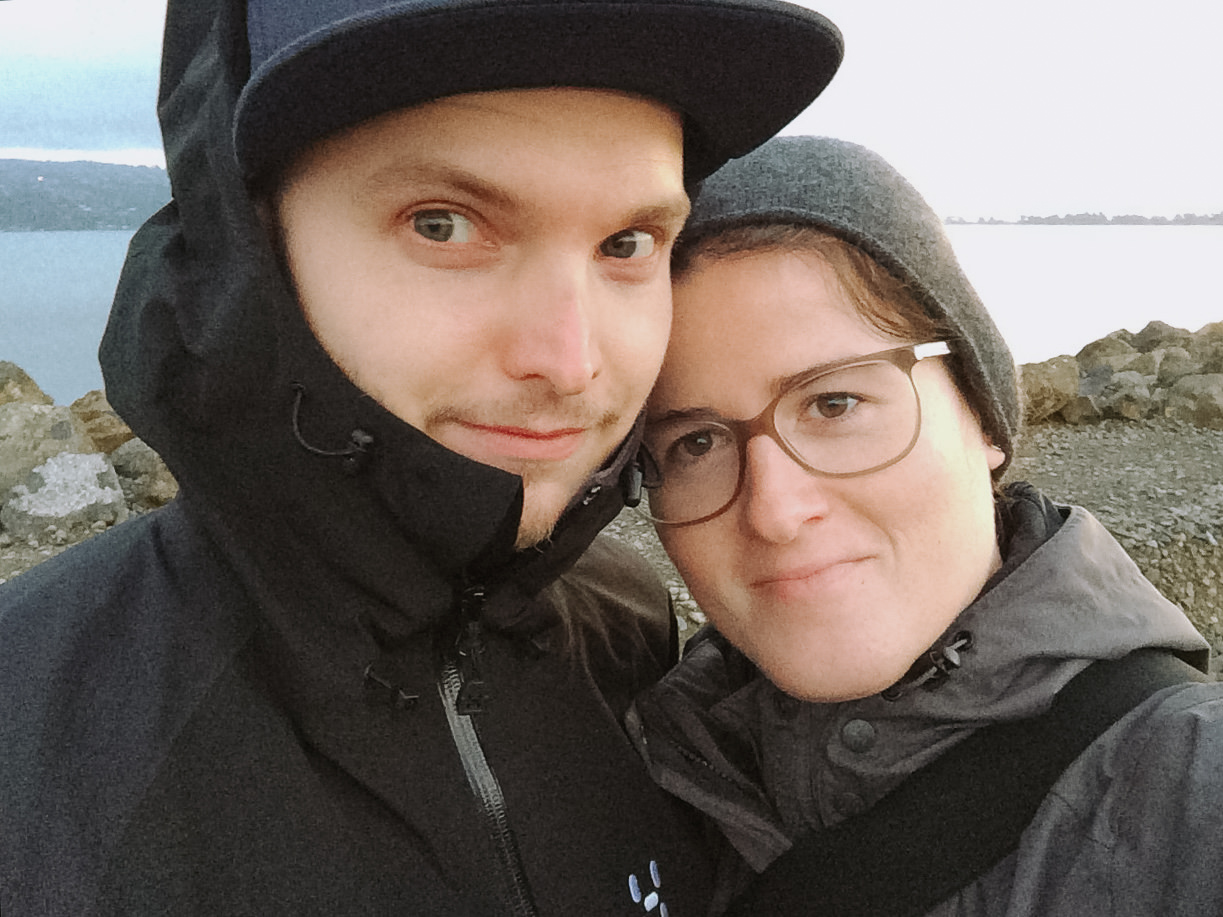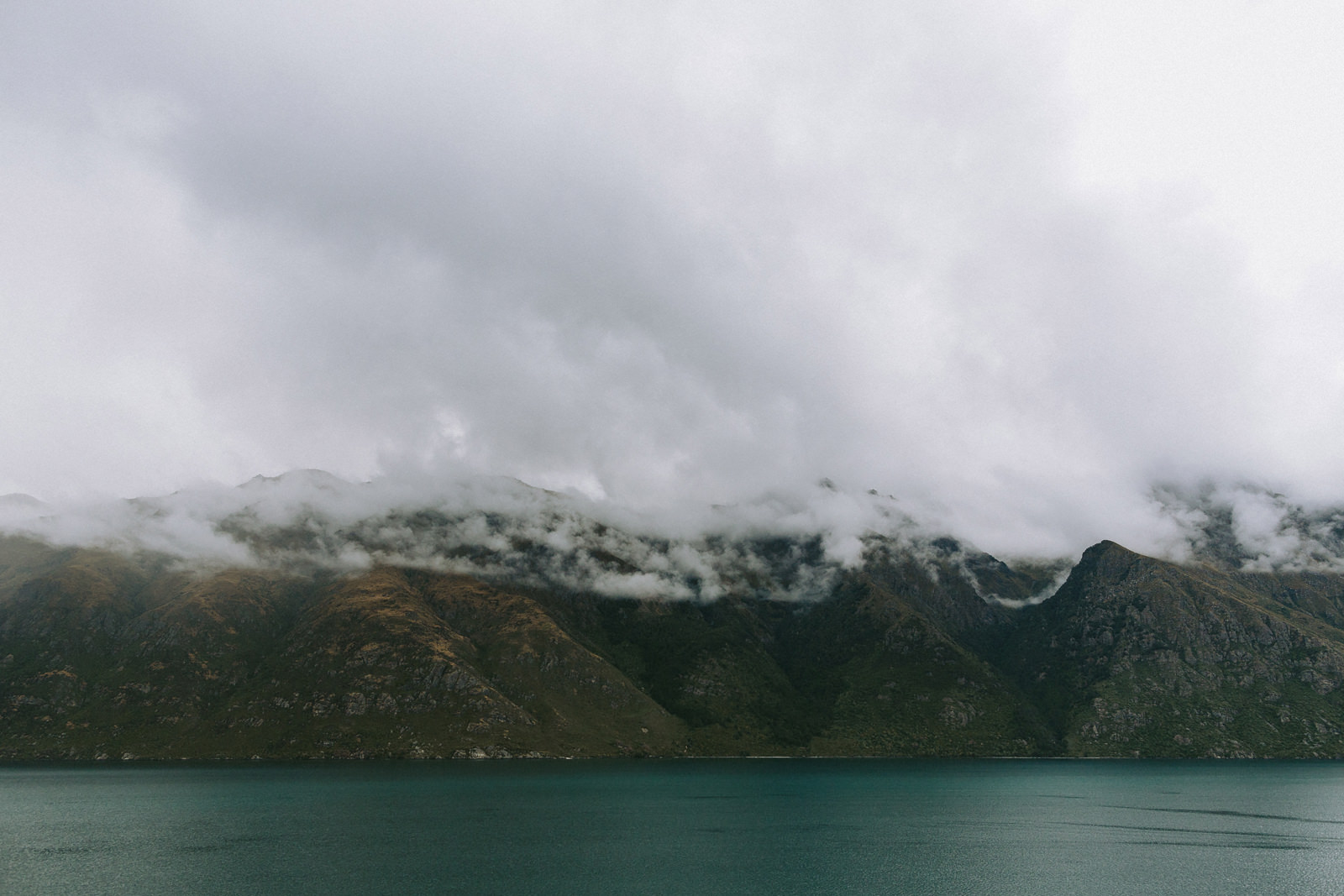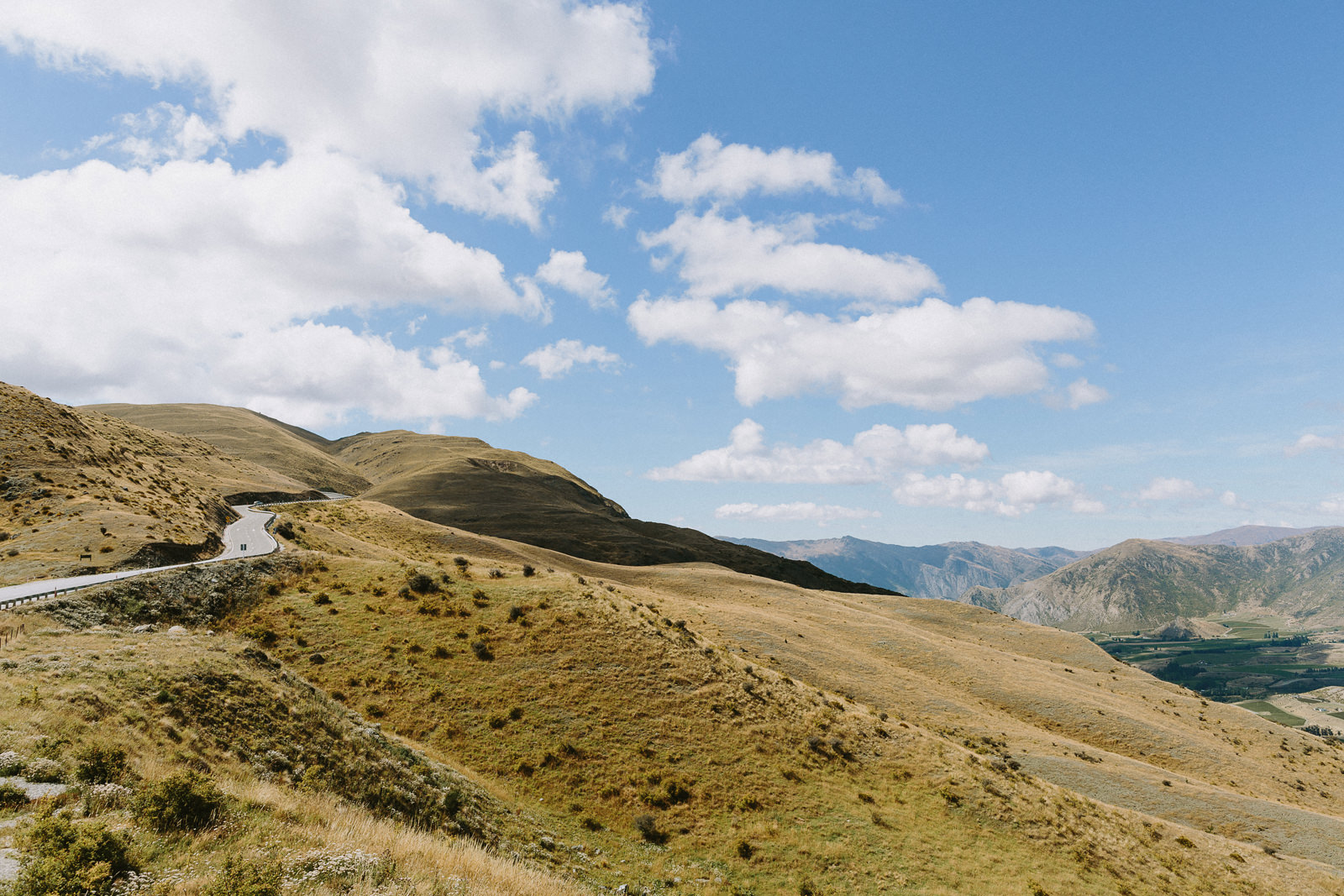 Stunning view of Bob's Peak over Queenstown. For us it's too busy there. , just wow! -> Burger laden?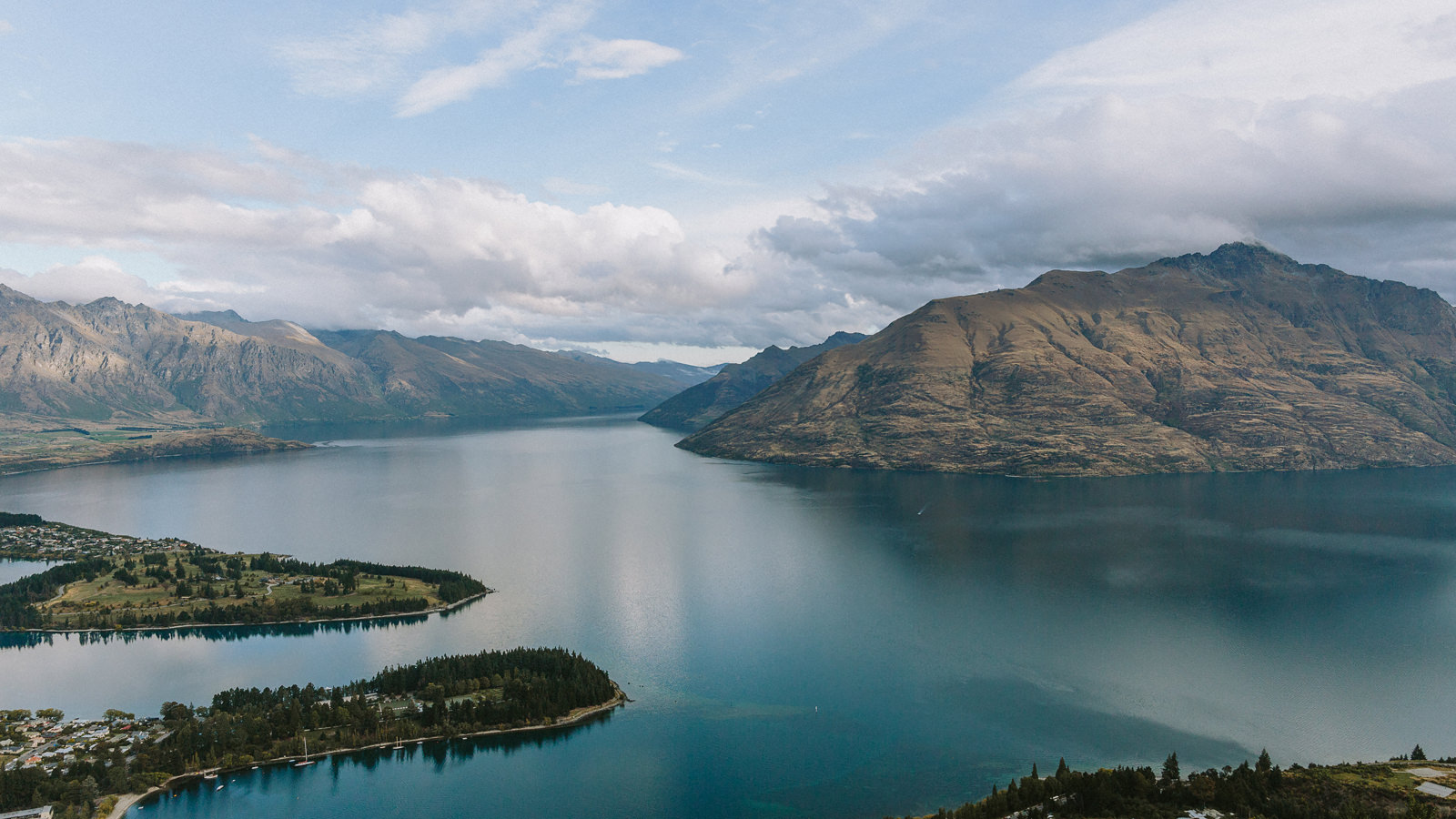 In Glenorchy we had the chance to see Petar again. Really funny to meet a croatian photographer fellow in big New Zealand, although it was an arranged date :). We had a great time with him, his wife and son. Such open-hearted guys.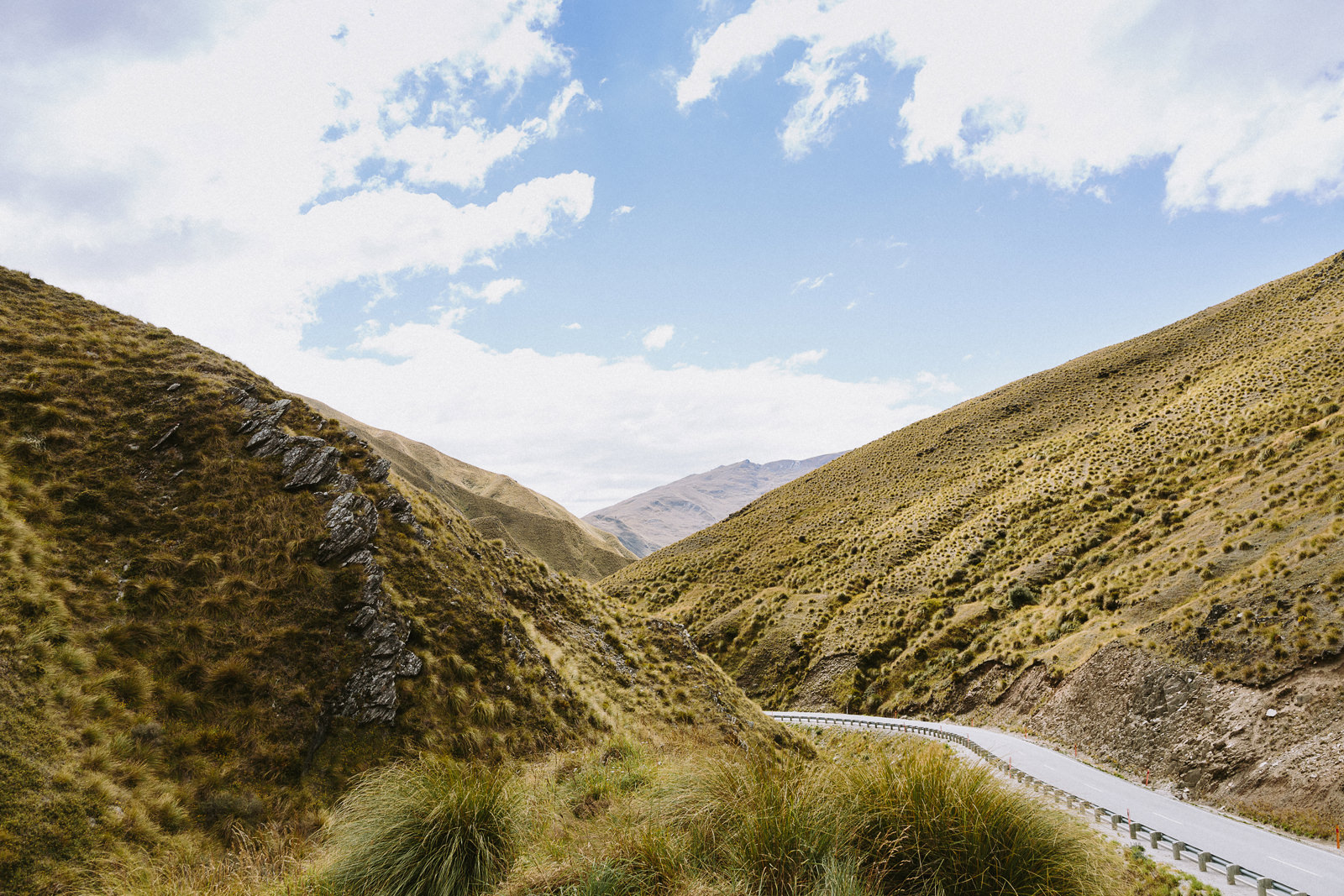 At Farewell Spit it was a bit windy ;). Never seen such a stormy sea. Crazy.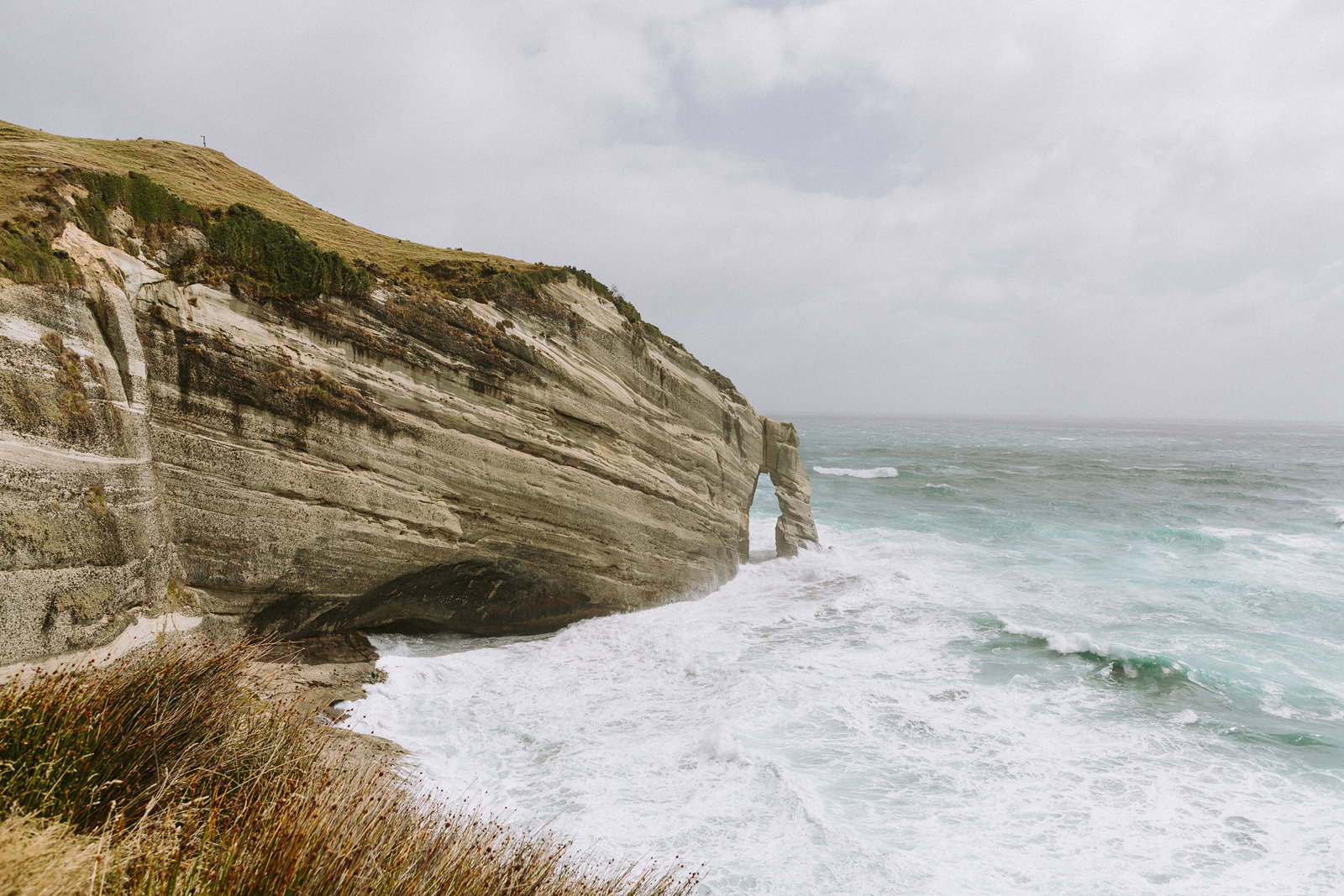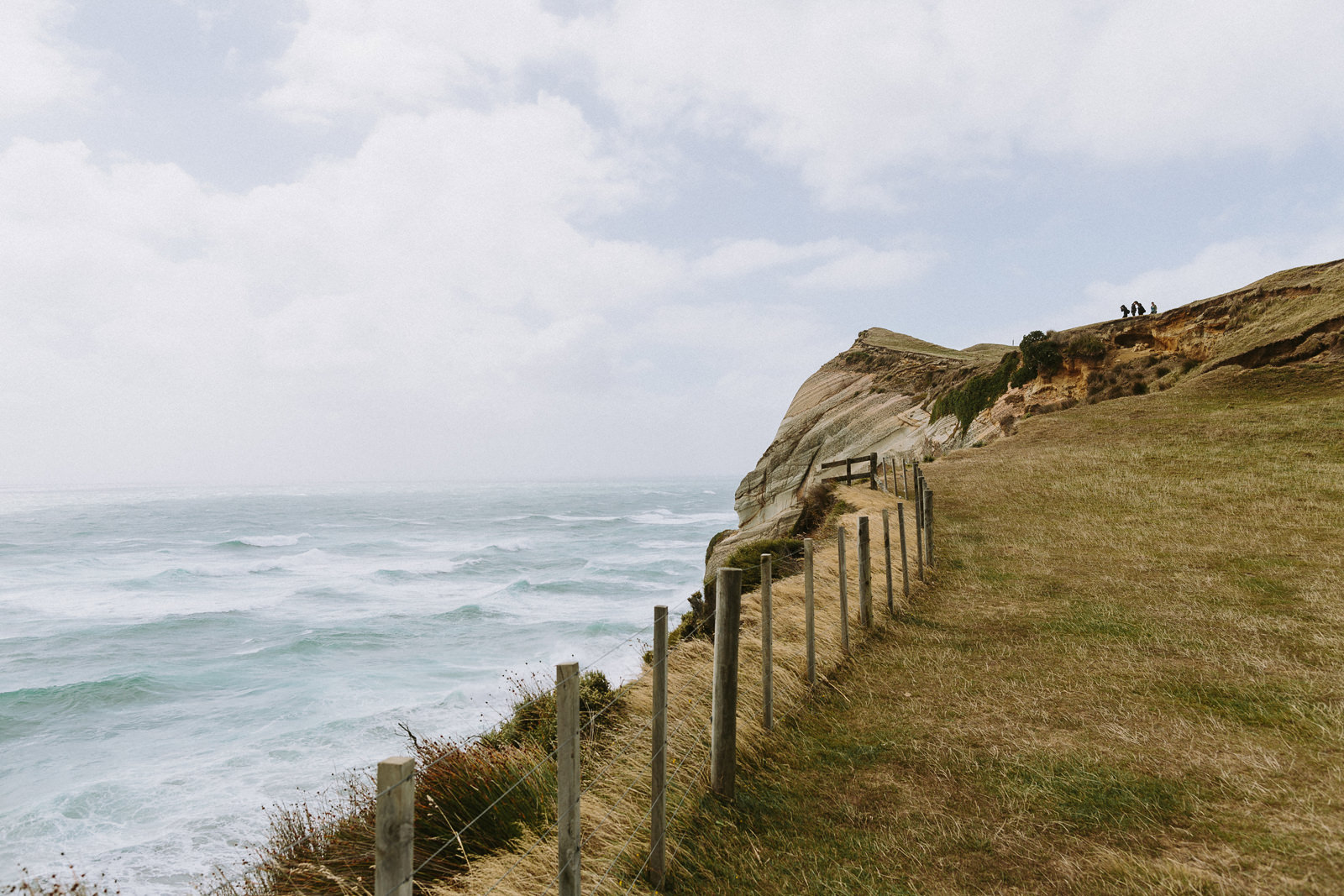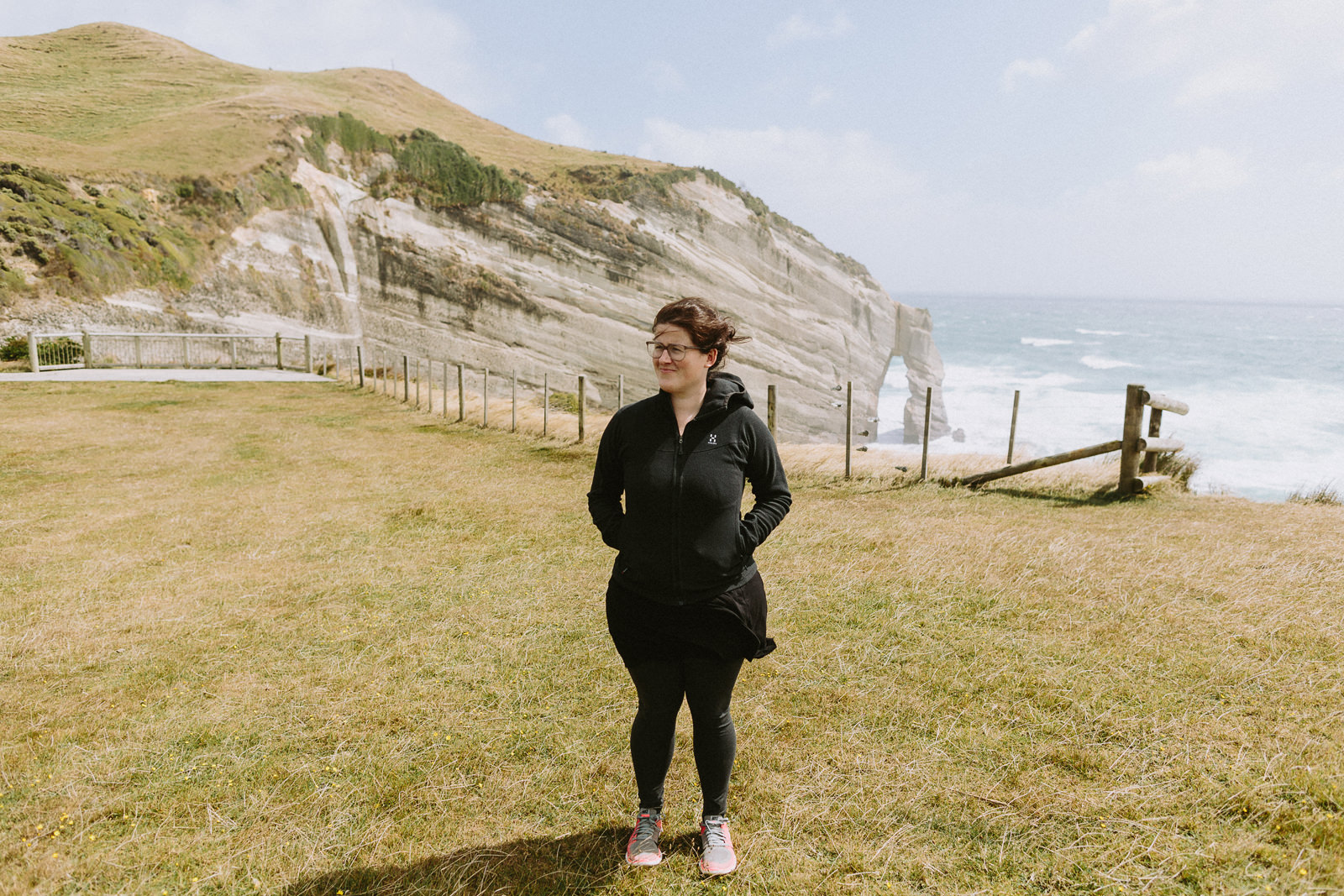 At this point of our trip we were very excited to got to the north island, didn't know how exactly it will be there. We loved the south island for it's beautiful nature, it's mostly calm areas, not too many people. And it's true (of course it is) the north island is busier, with more people on the roads, more industry. We had a really good start in Wellington. Met so lovely humans and photographer colleagues, like Candy & Jay as well as Tim and Nadine. We were overwhelmed by their hospitality, kindness and XXXX. Had an awesome day together – thanks again so much guys :).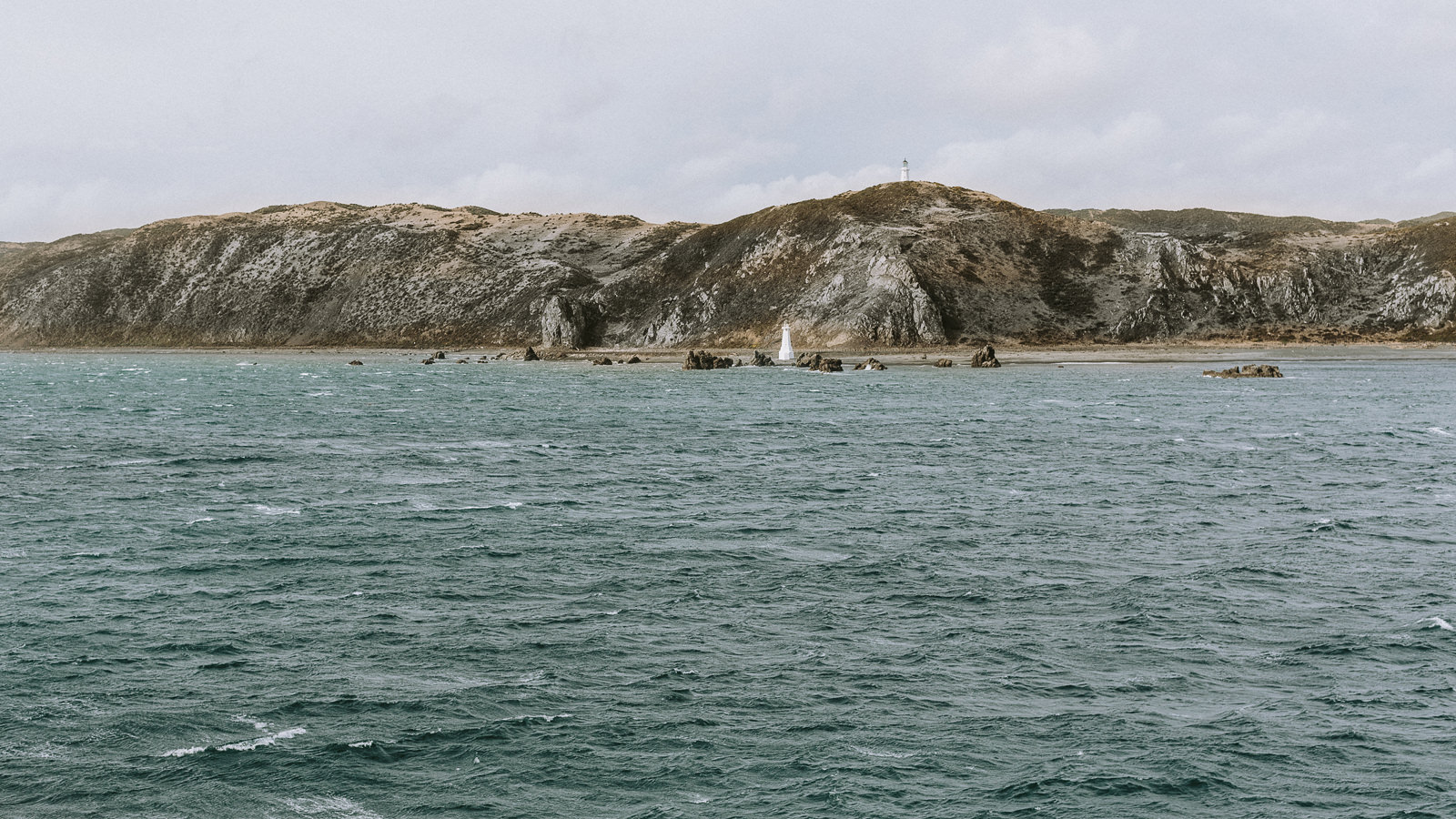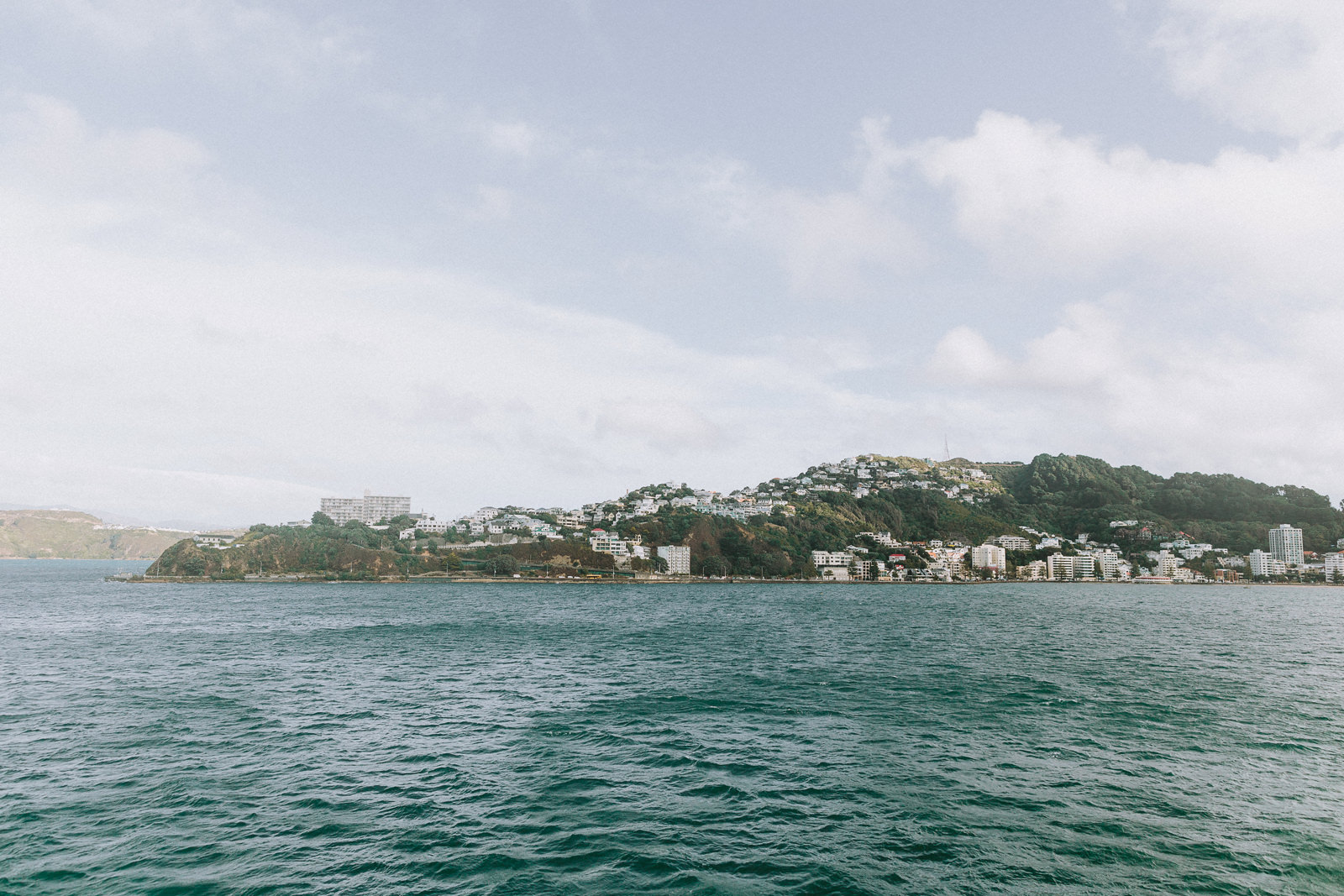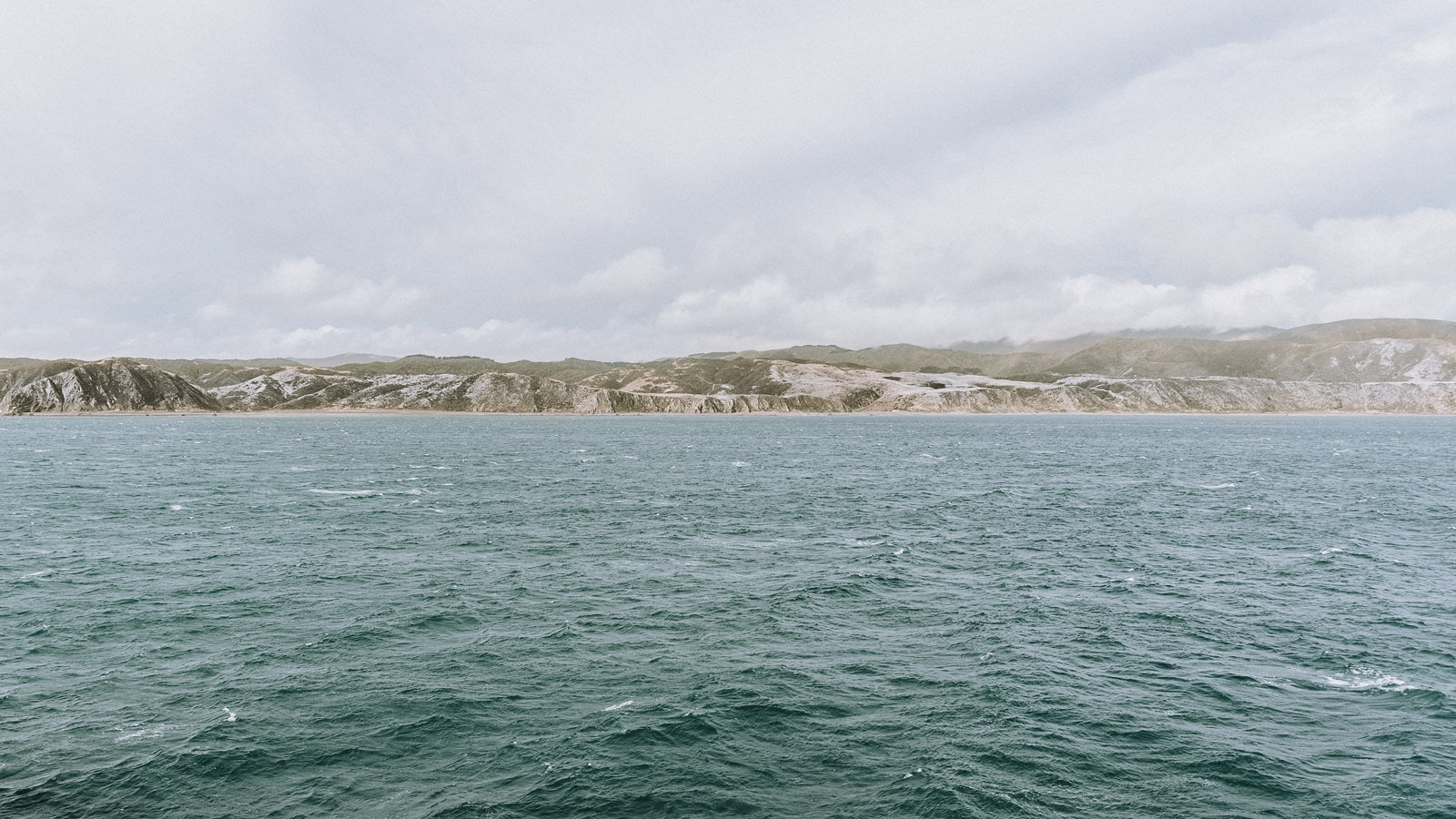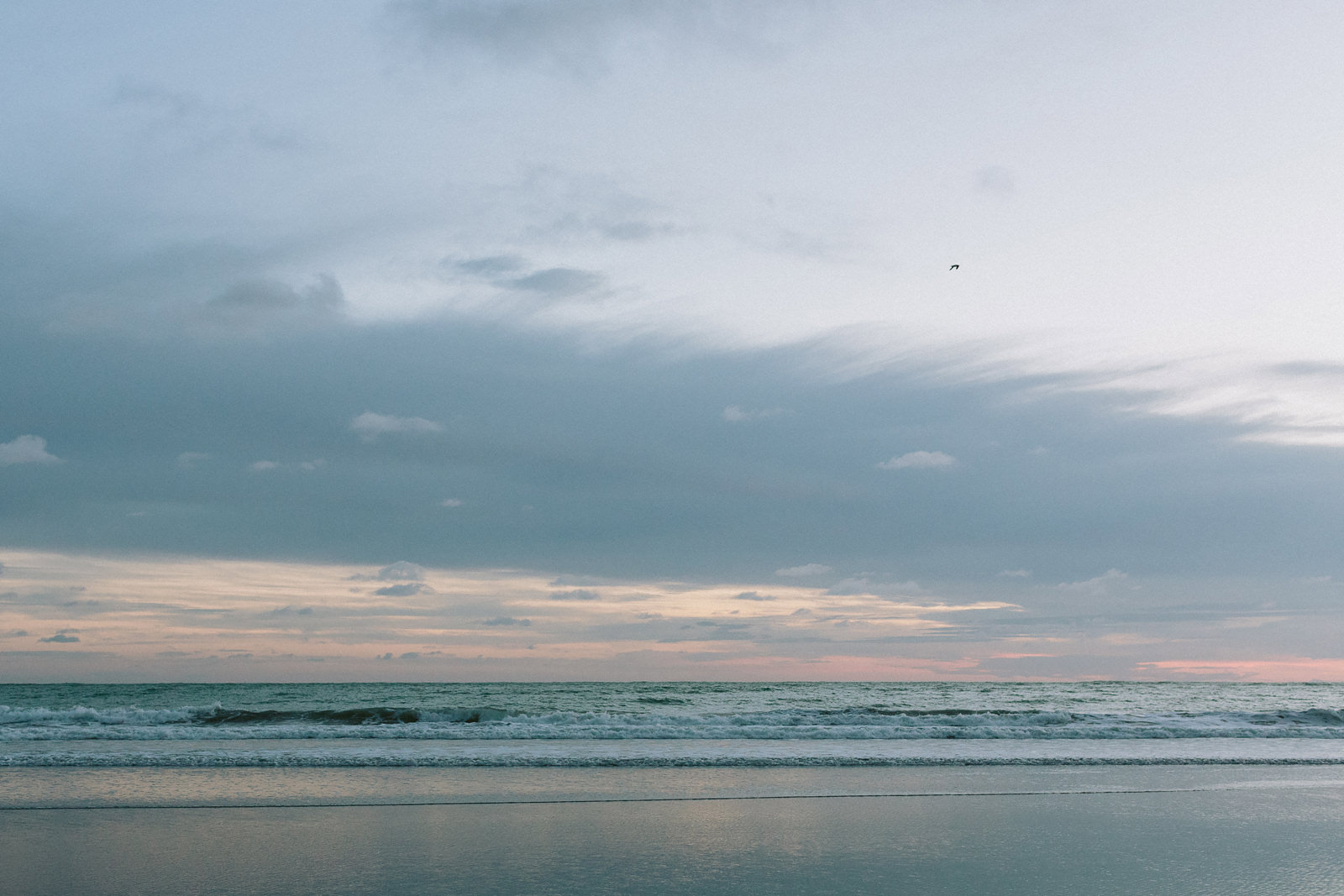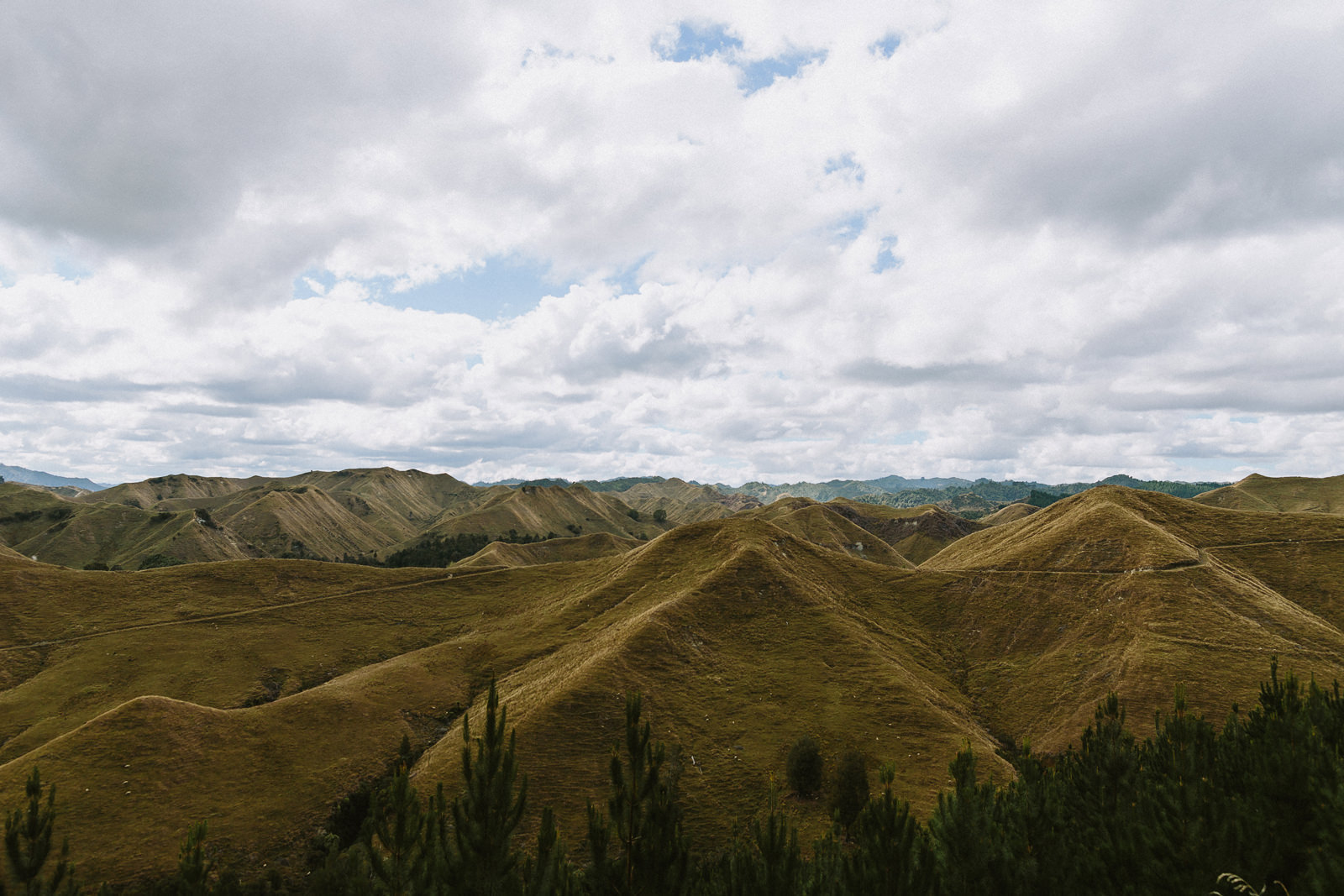 Arriving at big, busy and beautiful Auckland we had the pleasure to meet lovely Harriett. Had some great time with her and her folks plus couple of stunning shoots as you already know LINKS VON SHOOTS?. Also met the lovely guys at the Rue de Seine. SHOOT LINK BLOG?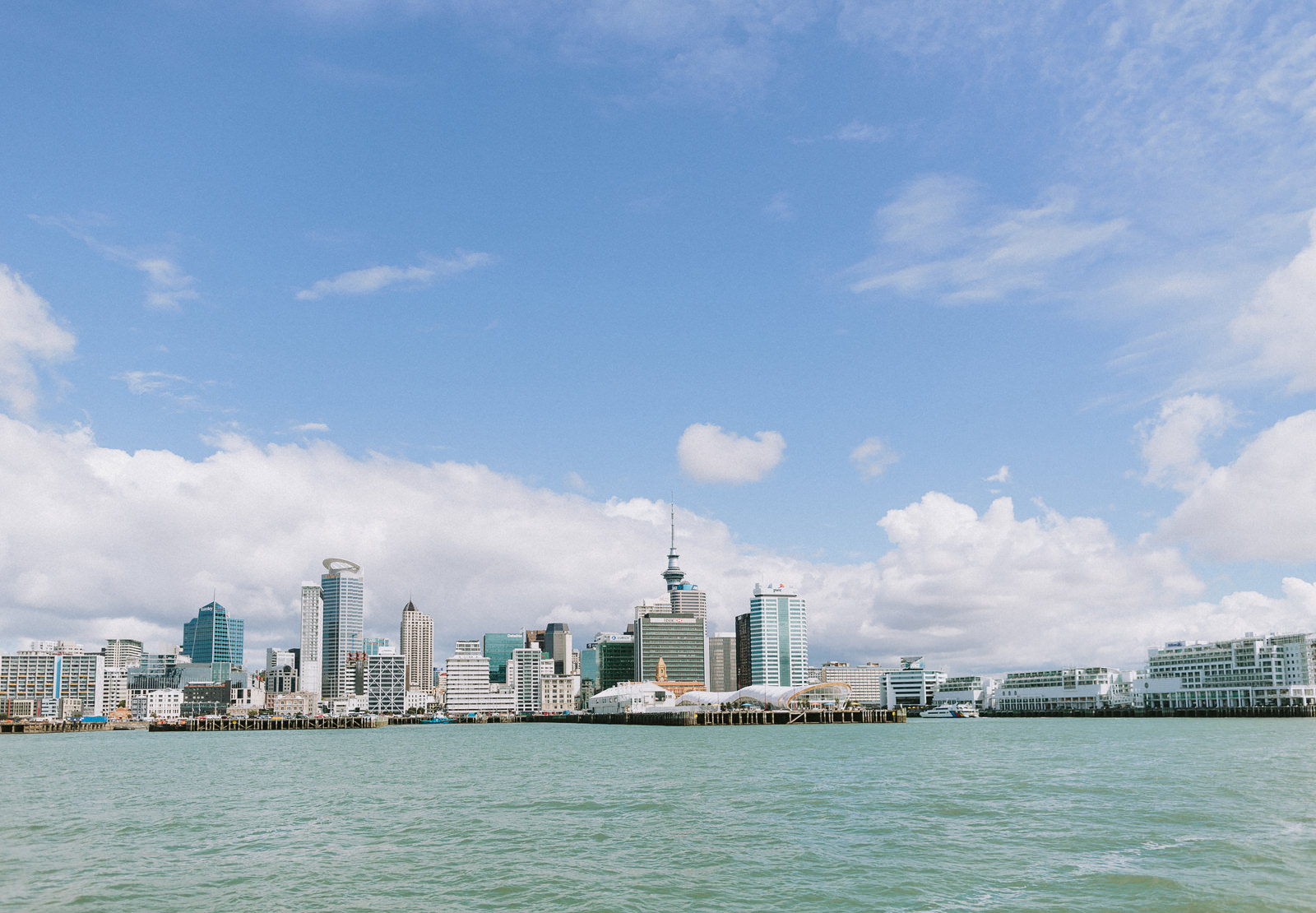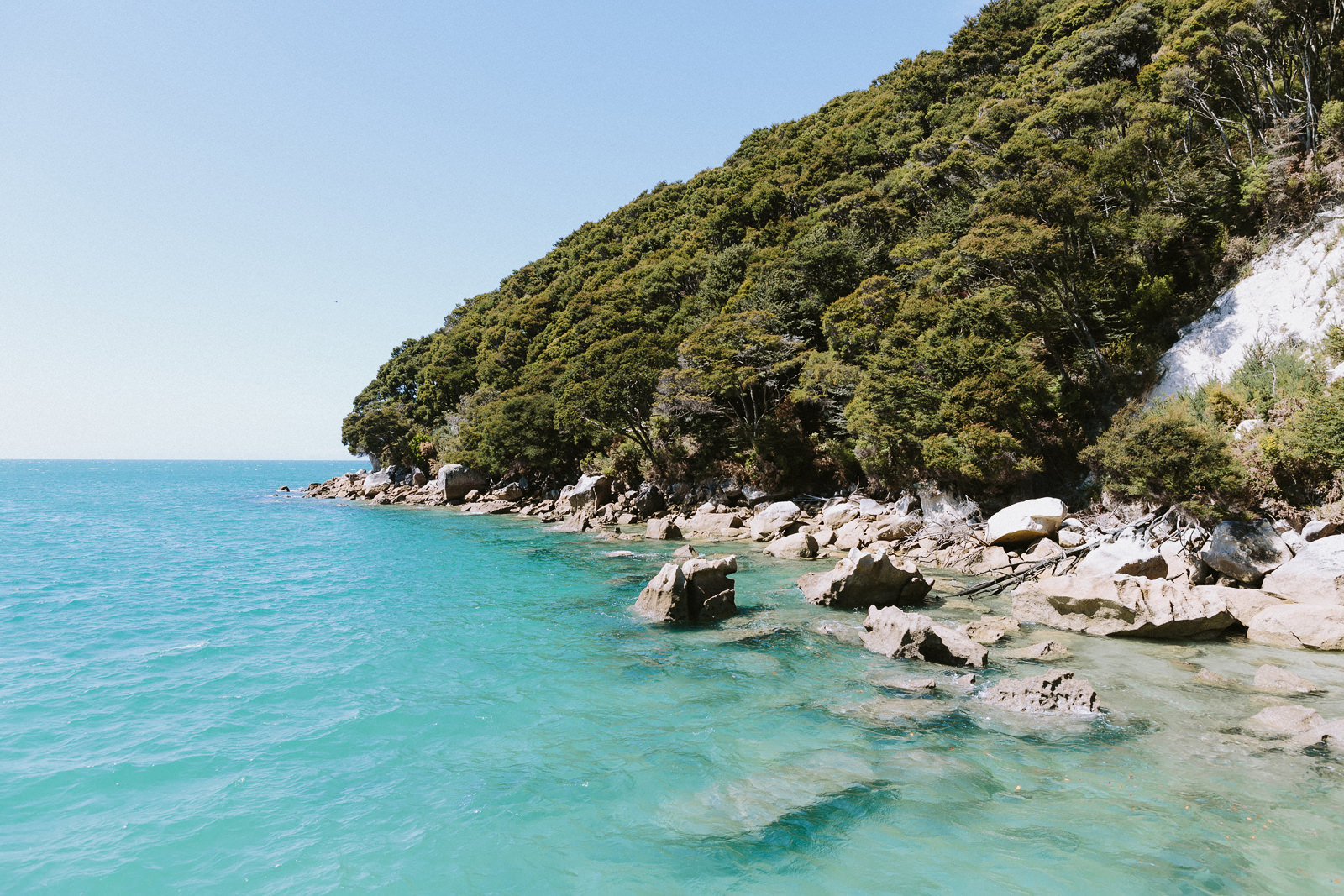 Oh yes. When we look through our pictures we are back in the feeling of exploring this great country for over 6.000 kilometres, getting to know so open-hearted and lovely humans. We had great 5 weeks there, very thankful for that.