Nina already fell in love with Elias twelve years ago, when they first met in Fuerteventura, while being on holiday with their families. Three years later, Nina was living in Berlin and Elias was studying in France, out of the blue, until then having no contact, Elias texted Nina that he wants to meet her again. So they met in Berlin and then also Elias fell in love with her. This two happy guys are a couple since then.
Ninas dad owns a small house on the magical Greek island of Amorgos and they went there on holidays in 2013. While watching the sunset on the roof Elias proposed to her with the most beautiful ring.
We got to know Nina and Elias as an open-hearted, super awesome and loving couple. They got married near her beautiful hometown Munich. On their wedding weekend they were surrounded by their beloved families and friends. We could feel the love and happiness this weekend. It was one of the most beautiful experiences for us so far.
Nina and Elias started their weeding weekend with a relaxed and fun bavarian get together on Friday.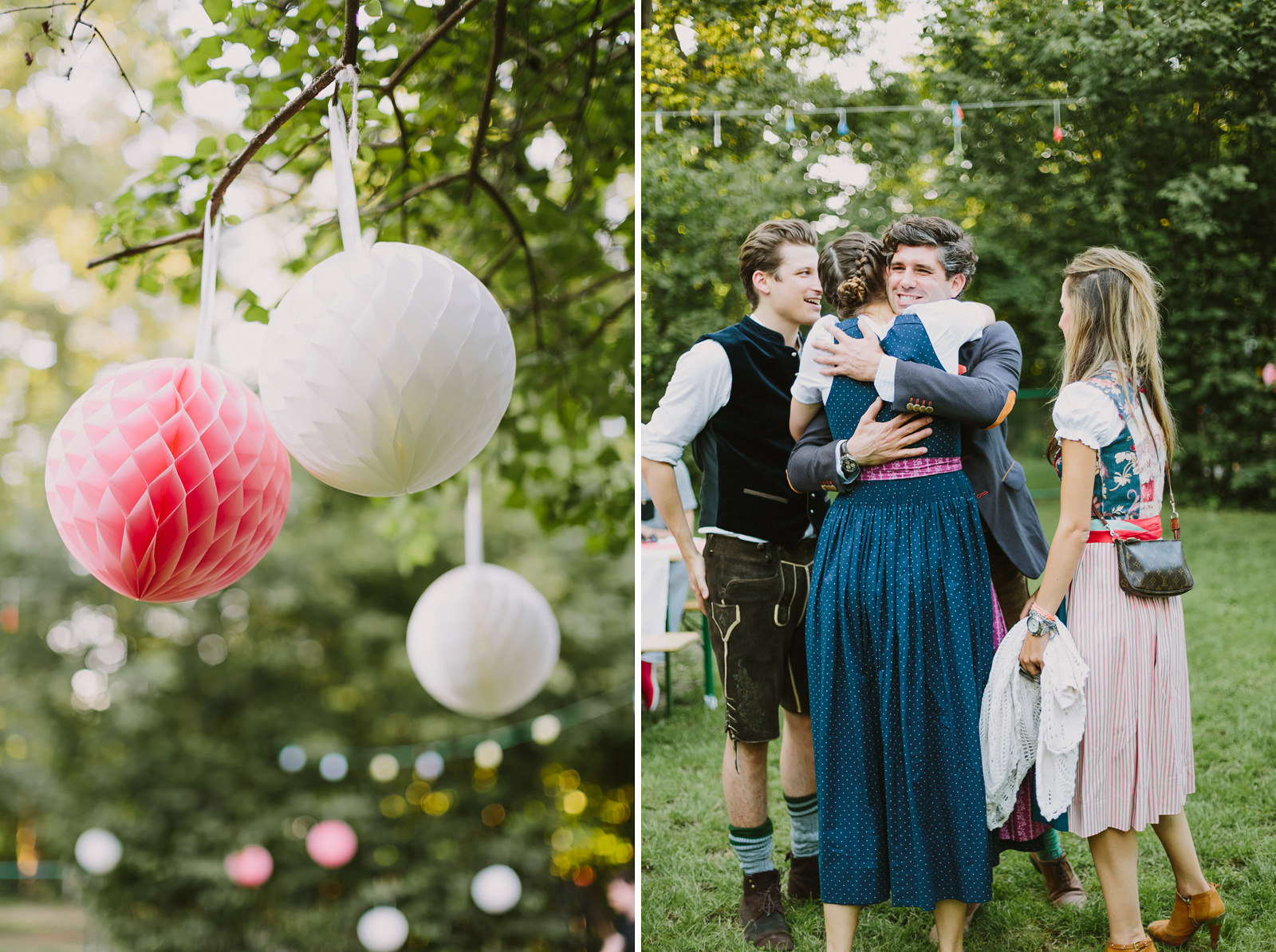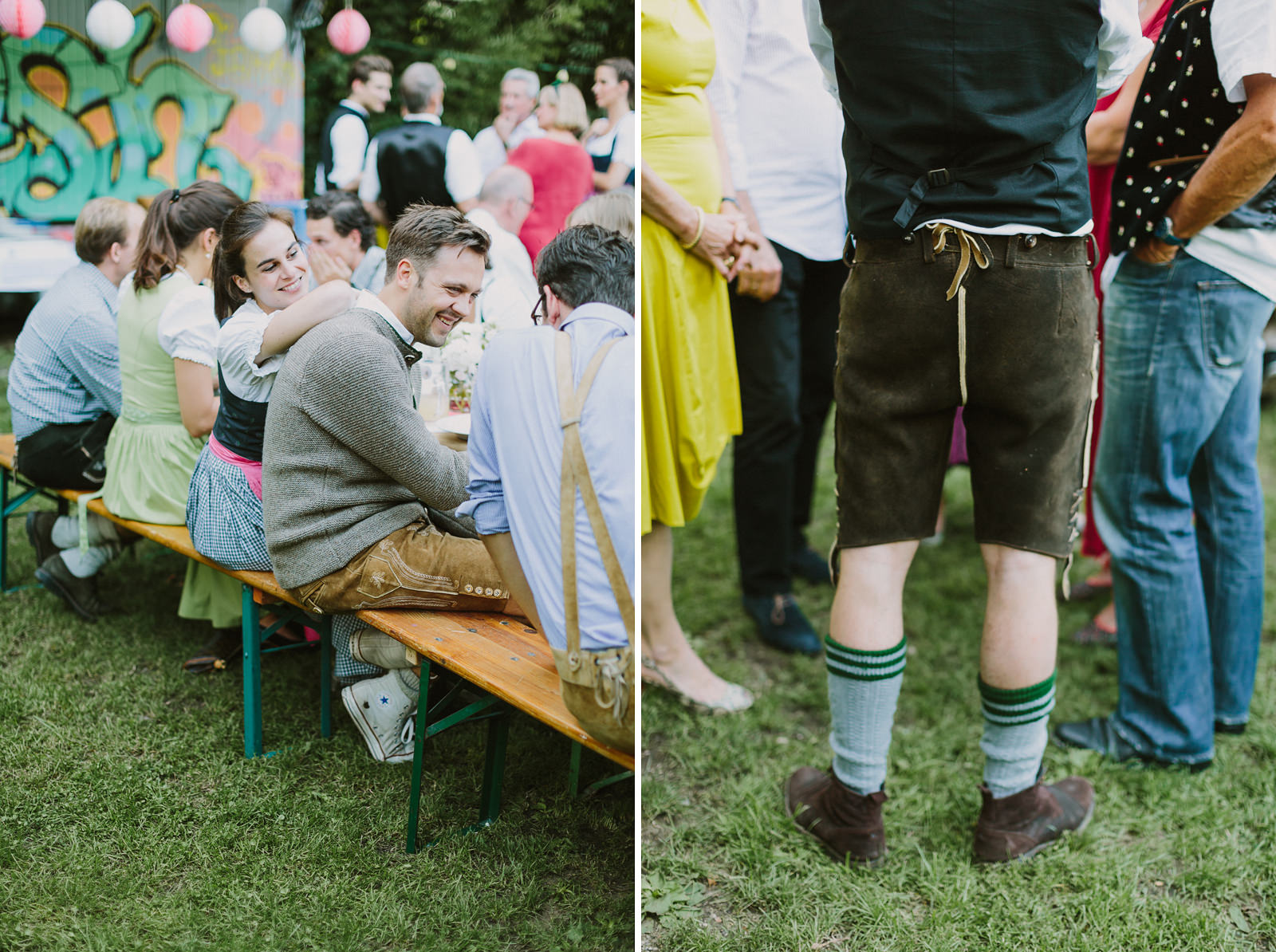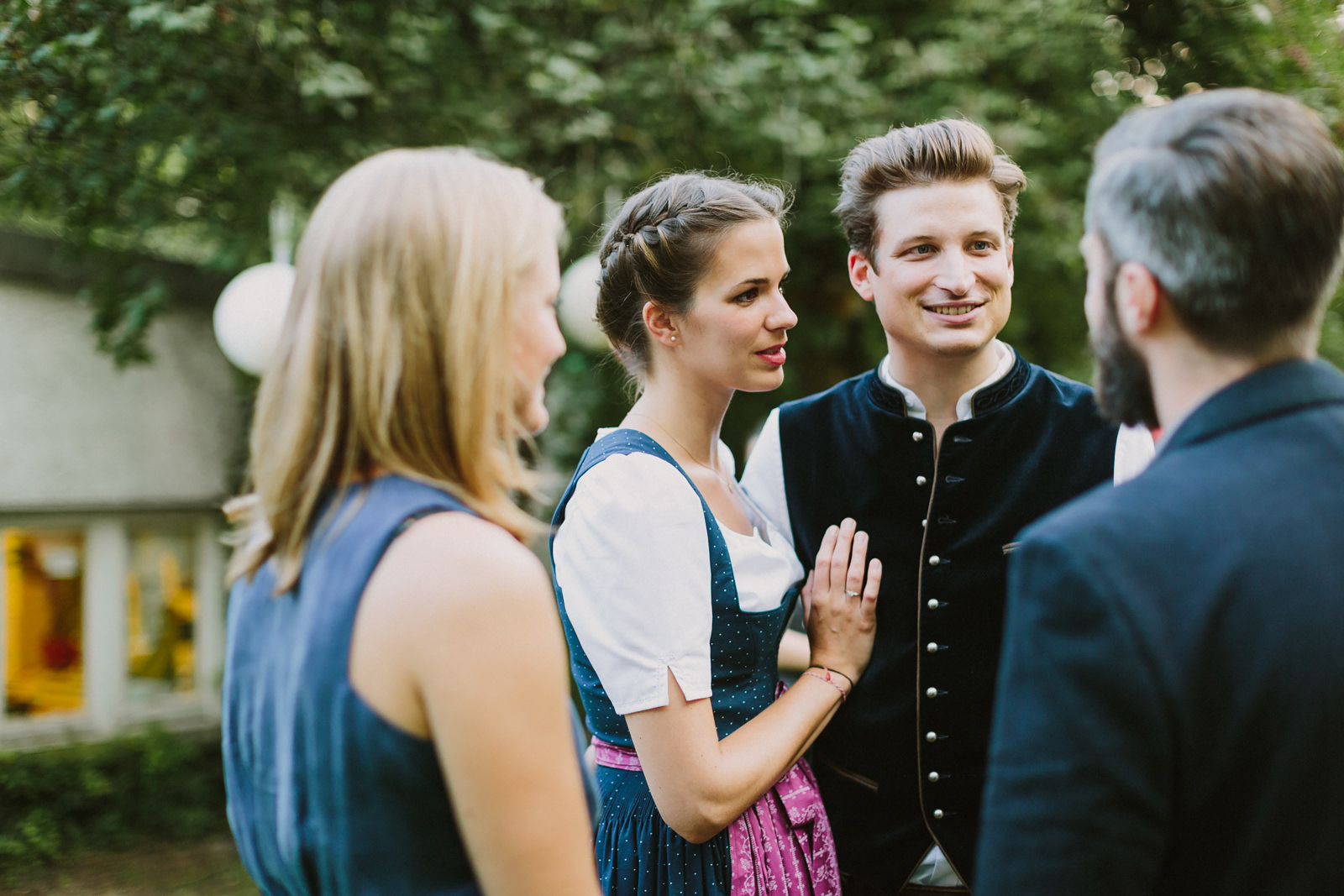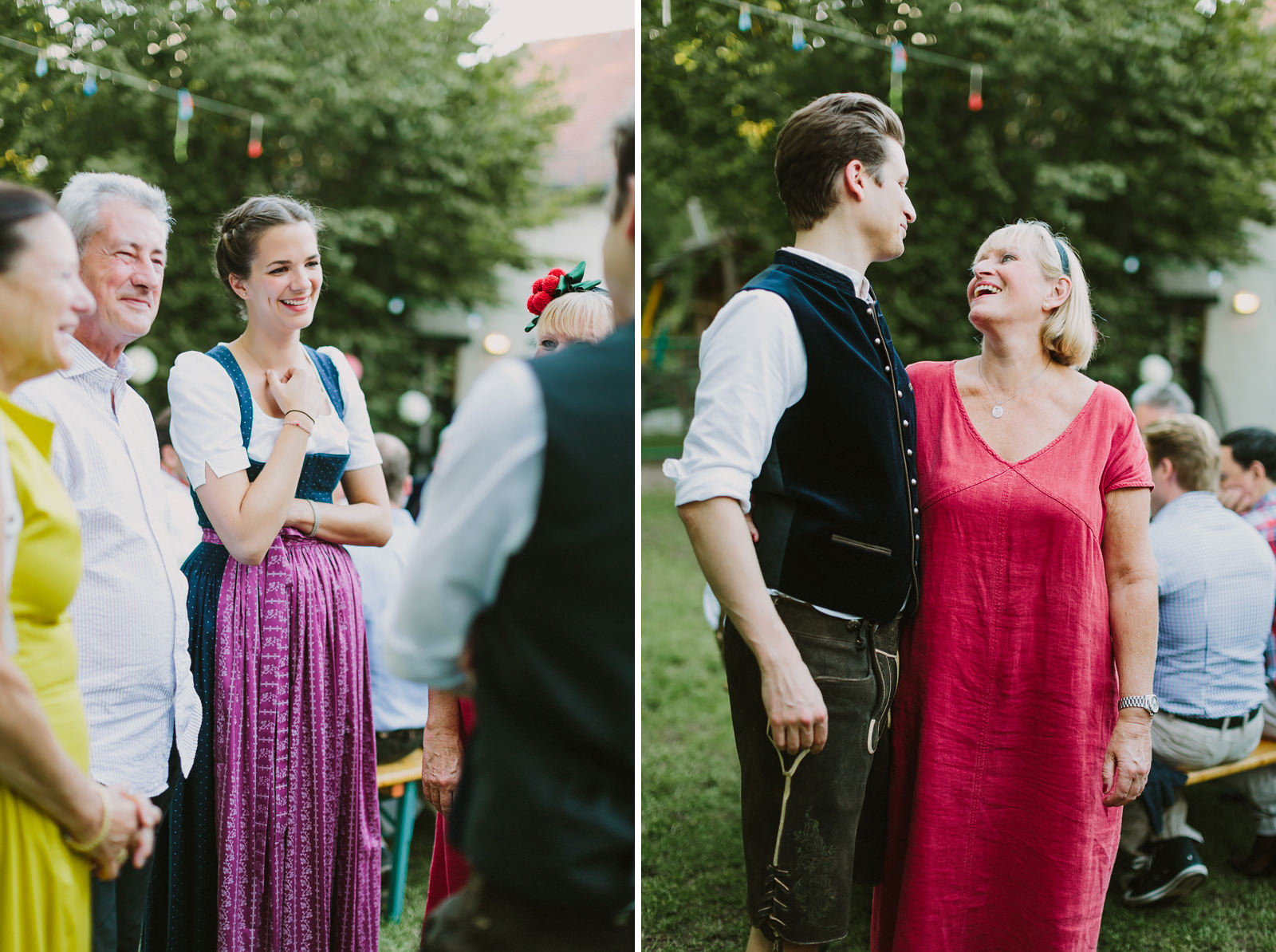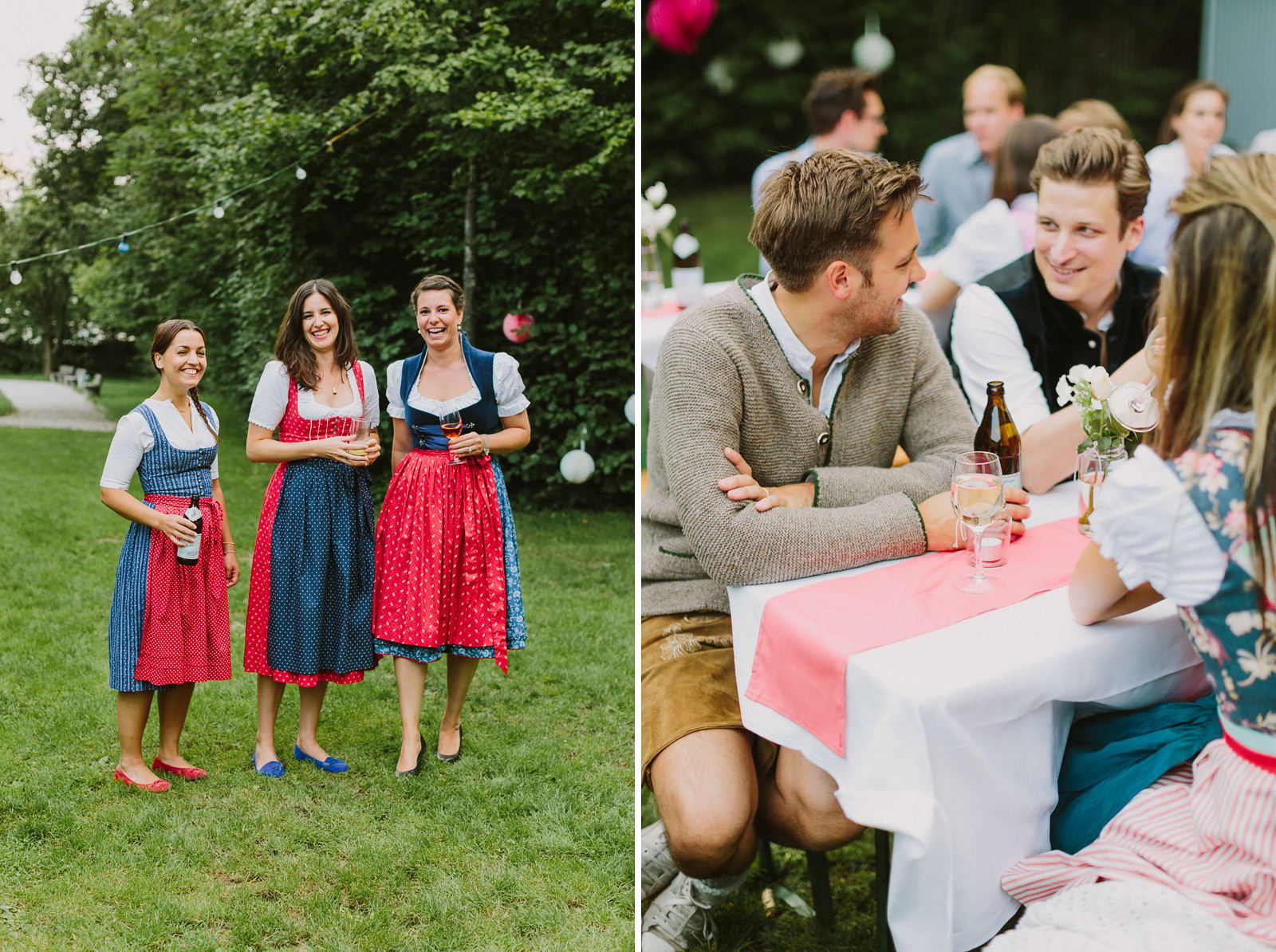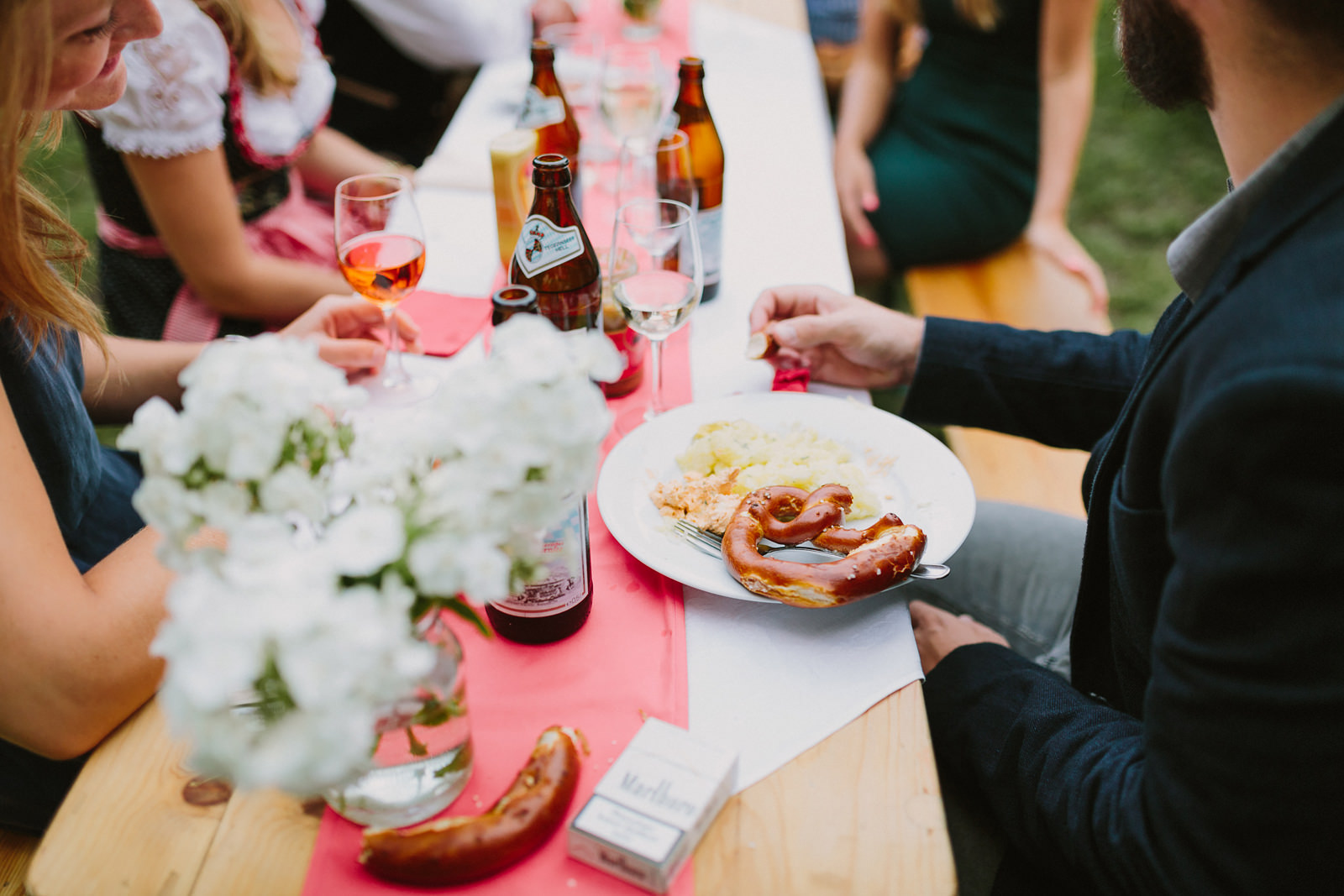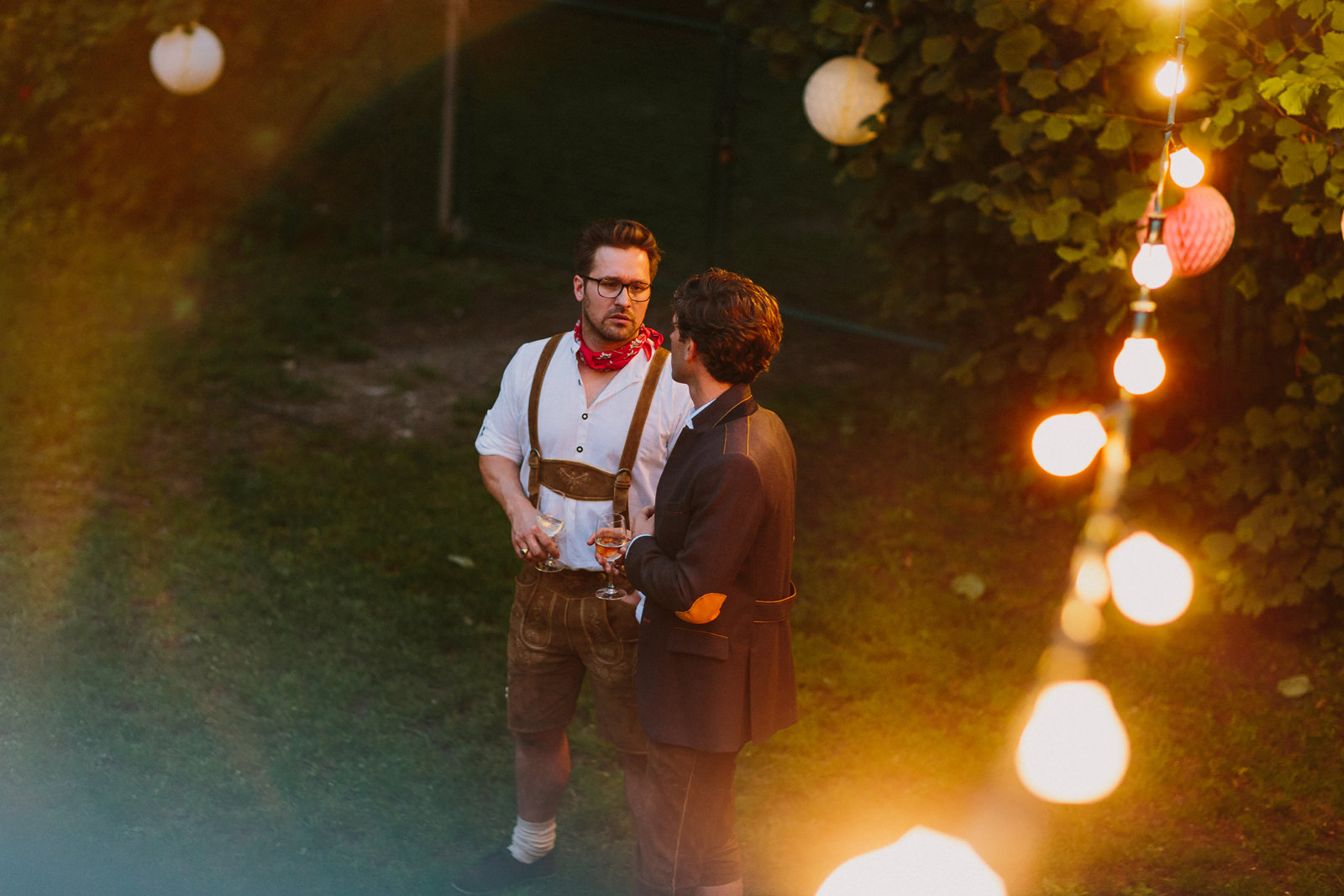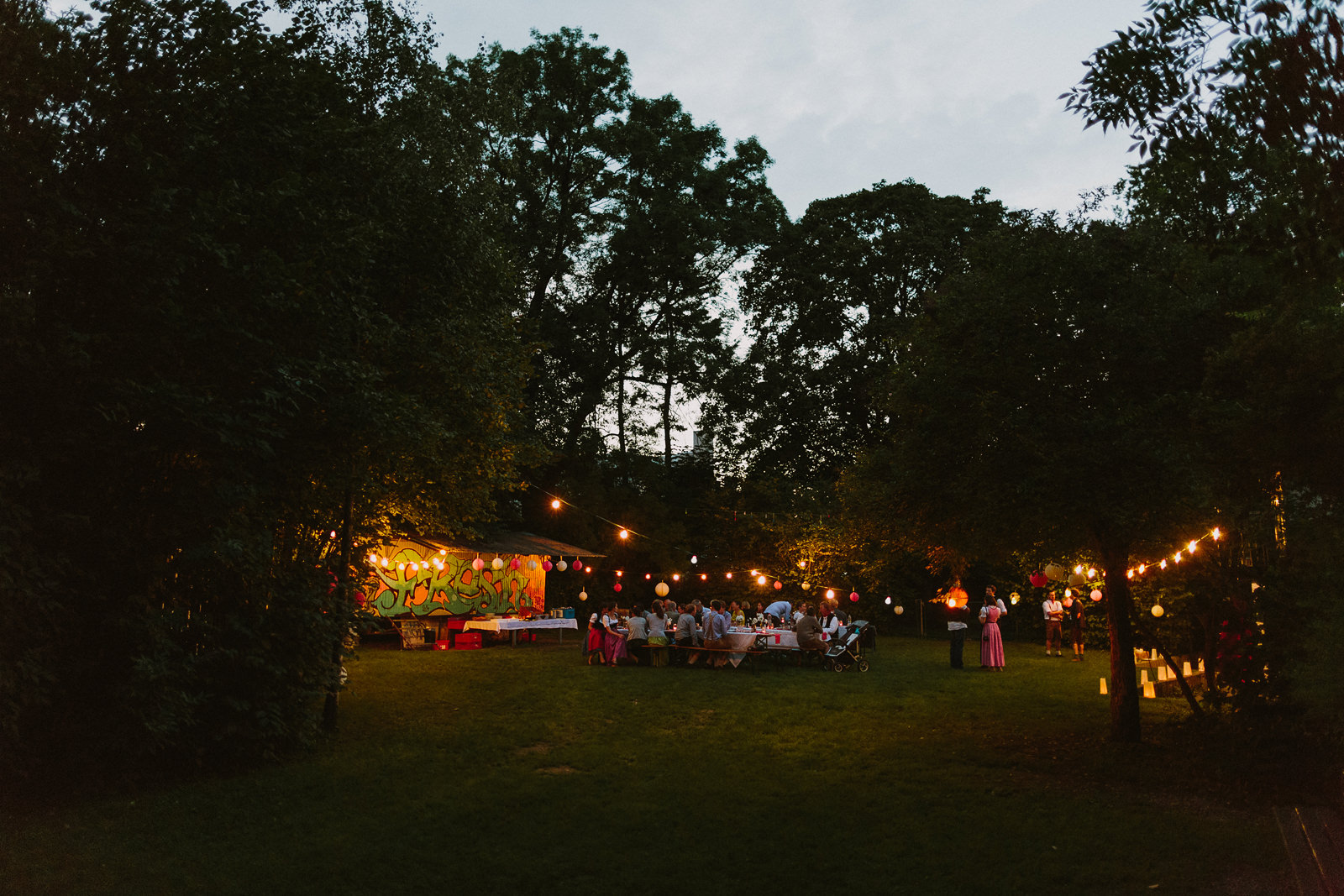 The wedding day.
Nina, Elias and their most special people started the big day in the middle of Munich, on 'Viktualienmarkt'. After their wonderful ceremony in the church in Arget (Sauerlach) their party started at the wonderful location called 'Die alte Gärtnerei', a greenhouse, we love that place. Enjoy looking further trough our images. Hope you can feel the special vibe too.